Self-driving cars are becoming closer to reality every day. While there are still many things they can't do (or shouldn't be trusted with), they are becoming smarter with every update their developers roll out. They are far from being perfect, of course. Just think of the recent case of a Tesla Autopilot hitting a police car while the driver was watching a movie. But… we're getting there.
AI is now around us pretty much everywhere. Smart algorithms take our requests at banks and various services, shape the way we shop and have fun, tell us the news, the latest promotions. AI even shapes the way online roulette is played. Given all of the above, in turn, letting an AI fly a plane doesn't seem like a very good idea. Yet this is exactly what a former Tesla and SpaceX engineer is planning to do.
Reliable Robotics
Reliable Robotics, a startup in California founded by Robert Rose (former Director of Flight Software at SpaceX and Engineering Manager at Tesla) made it its goal to teach an AI how to fly a plane. Nothing could be easier, you may argue, as planes already do that: it's called "Autopilot" (not to be mistaken for Tesla's software). This is not entirely true, though – the current system doesn't replace humans but assists them – it's a lot more like cruise control and lane-centering combined.
What Reliable wants to do is create an algorithm that will be able to drive a plane from takeoff to landing, and do so without human assistance. And it already has some achievements to take pride in.
Takeoff, landing, taxi
Rose's startup began testing the system in 2018 with a Cessna 172 single-engine four-seater usually used for general aviation and pilot training. The company was able to program the plane to taxi (when a plane moves on its wheels, usually at an airport), take off, and land at the push of a button. Last September, the company moved things up a notch last September with a Cessna 208 cargo plane owned by FedEx Express. This one hasn't reached the performance of the Cessna 172 just yet – there is still work to be done – but the results are very promising: the Reliable team just taught the plane to land on its own.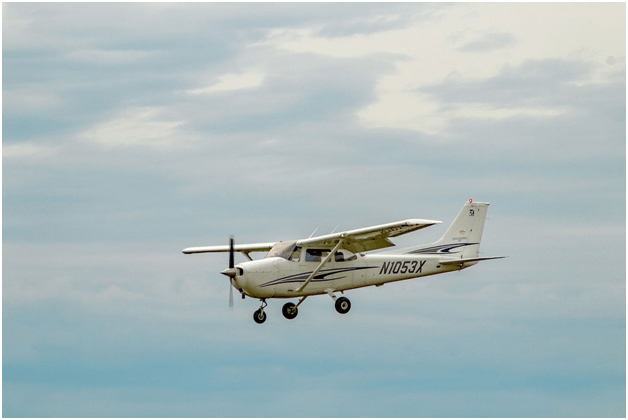 Once ready, the system will be scalable – it will work on planes as small as the Cessna 172 and as big as the Antonov 225, with a maximum takeoff weight of 640 tons.
The competition
Reliable Robotics is not the only company working on autonomous planes. European multinational aerospace corporation Airbus has its own program – and it is pretty advanced, too. This July, Airbus completed successful take-off, taxi, and landing tests with an A350-1000 XWB.