The need to spy someone comes into place when you want to protect them. It will then be considered done in good faith or else it may lead to many future problems. This implies mostly on parents who consider it okay to spy on their child if needed.
These parents believe that their child may be up to something wrong. Like their child could be communicating with the wrong people online. Or their child could be sneaking out of the house and getting involved in trouble.
Now they could go and personally ask the child what is going on? However, it is very unlikely that their child will repose with full honesty. Hence spying on their iPhone seems like a good way to go. A similar reason might be used by a person to spy on their spouse's iPhone.
Now you can go online and lookup for spy apps, you will find many results. Out which only a few might be working, while the rest will just be sites with malicious content. Now to prevent you from falling into this trap.
I will be showing you the best way to spy on an iPhone. I will be writing about an iPhone spy software like Spyic. Which can be used to access and spy on your target's iPhone.
Using Spyic a spy software to monitor an iPhone
As mentioned above we will be talking about the world-class spying app known as Spyic. It is available for both Android and iOS. This spy app is used by millions of people from all around the world. This iPhone spyware is the best and gets the job done with ease.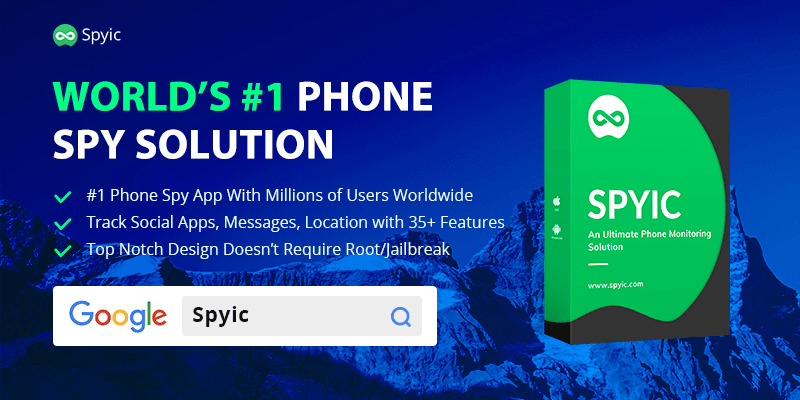 Spyic is 2MB in size and takes about 5 minutes to download and install properly. The app is almost undetectable as it consumes minimal battery. Even when it's syncing with Spyic's cloud. For a bit detailed approach click here to learn more about Spyic.
Spyic has received numerous compliments from big outlets like Tom's Guide, MAC World, and Forbes. All of these praises are due to its unique cutting edge technology. It is almost invisible, it lets you gather information from the target device without their knowledge.
This iPhone spyware on being set-up onto a device will automatically delete its app icon from the device. In case you want to delete it off the target device. You can use the 1-tap feature available on the Spyic dashboard. With 1 tap uninstall Spyic from the target device.
Once the app is installed on the target device, you will get complete access to their iPhone. This includes being able to view all their messages, gallery, call logs and even access Snapchat. You also access other social media accounts like FB, WhatsApp and Snapchat.
The best part of Spyic is that you do not need to root or jailbreak the target device for Spyic to work. This is the upper-hand which Spyic has on other spy apps.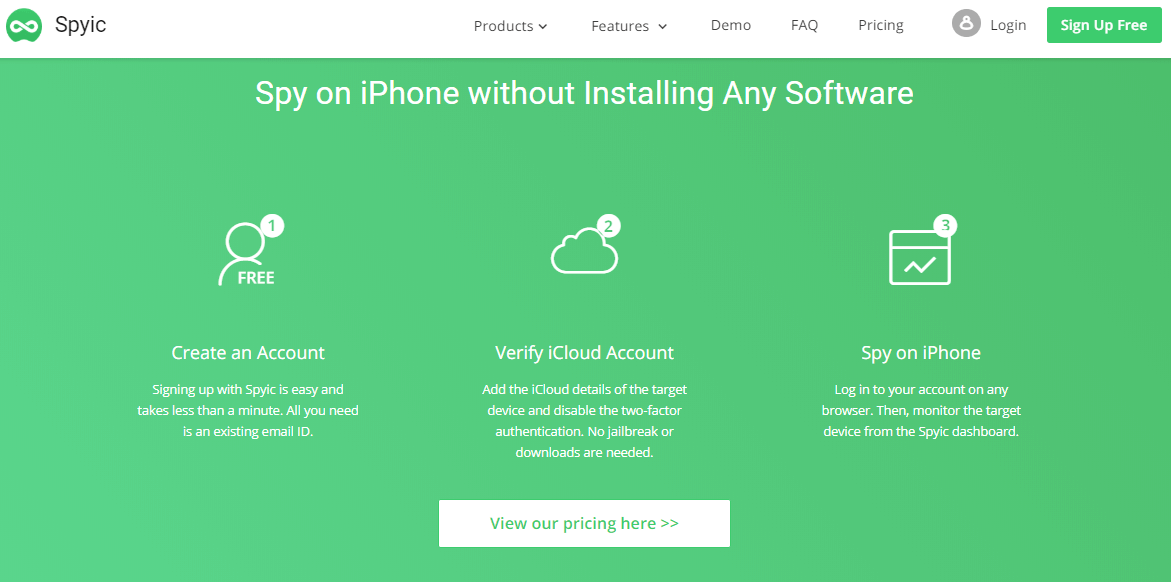 If you want to Spy on a target device that works on an iOS platform we suggest you follow these steps.
Go to Spyic's official website.
Sign-up and create an account. Use a genuine email address and password.
You will then have to choose what package you want; Android or iOS? Select iOS and proceed further.
Pay the required fee and then proceed forward.
Check your mail inbox it shall contain a confirmation email from Spyic, regarding your purchase.
The email will consist of payment confirmation, installation guidelines and a download link.
This will confirm your registration to Spyic. Now, log on to the official Spyic website.
Upload the iCloud credentials of the target device on to the Spyic's website.
Wait for Spyic to sync with it.
Once it has synced, go to the dashboard. You will see it is fully-operative.
You can now monitor the iPhone completely.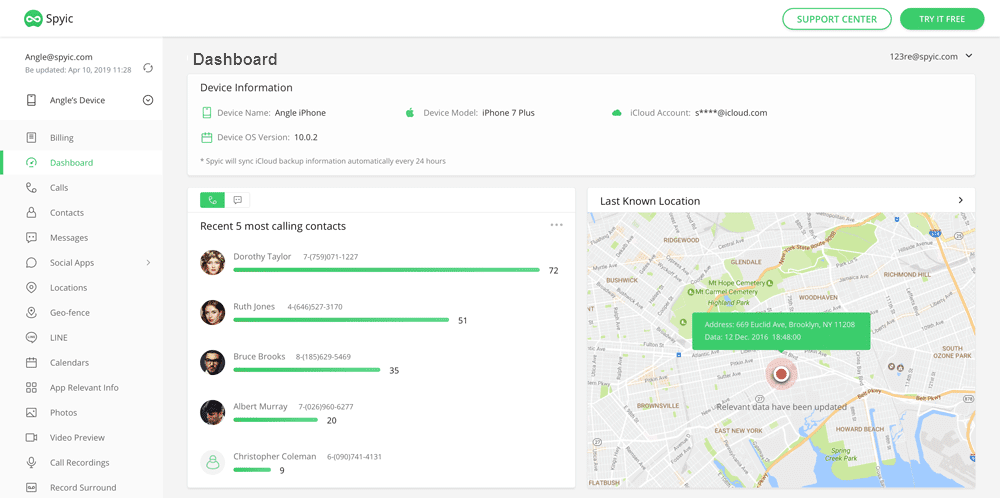 Now, what if the target device is an Android. Then, what do you do? Well, follow the steps below.
Do as mentioned above until the confirmation email part.
After that use the link to download Spyic onto the target device. It won't take more than a few minutes to be set-up.
Select the 'stealth mode' after you have installed Spyic on the target device.
Now log in to your Spyic account. (which can be done using any browser on any device)
· Wait for the target device to sync with Spyic, then go to the dashboard.
Once synced, you can use the dashboard/control panel to hack the target device easily.
This includes also being able to access the target's Snapchat account and monitoring all their activities.
Related –