If you are a user of TikTok or even remotely and aware of the world of TikTok, you are probably familiar with the name Charli D Amelio. This young social media sensation has the most number of followers in TikTok making her the most popular TikTok star. She has a staggering 51.7 million followers that keep on increasing by the day. She recently surpassed the second-placed Loren Grey and the New York Times has rightly hailed her as the queen of TikTok. The success stories of these TikTok stars are remarkable and in this article, we are going to elaborate on the journey to success for Charli D Amelio.
A little biography:
Charli D Amelio was born on the 1st of May in the year 2004 which makes her 15 years old as of now. She hails from the Norwalk region in Connecticut in the United States of America and earned all the fame at such an early age. She was always skilled in dancing and started dancing since she was a mere toddler.
Claim to Fame:
During a recent interview with Jimmy Fallon, she spoke about how she got her first taste of fame. She had posted a dance video on TikTok and left for her dance classes. By the time she reached her class, she had earned more than 50000 followers for her post. This was only the beginning of the journey for her. Soon she had millions of views for her posts and became an overnight sensation on TikTok.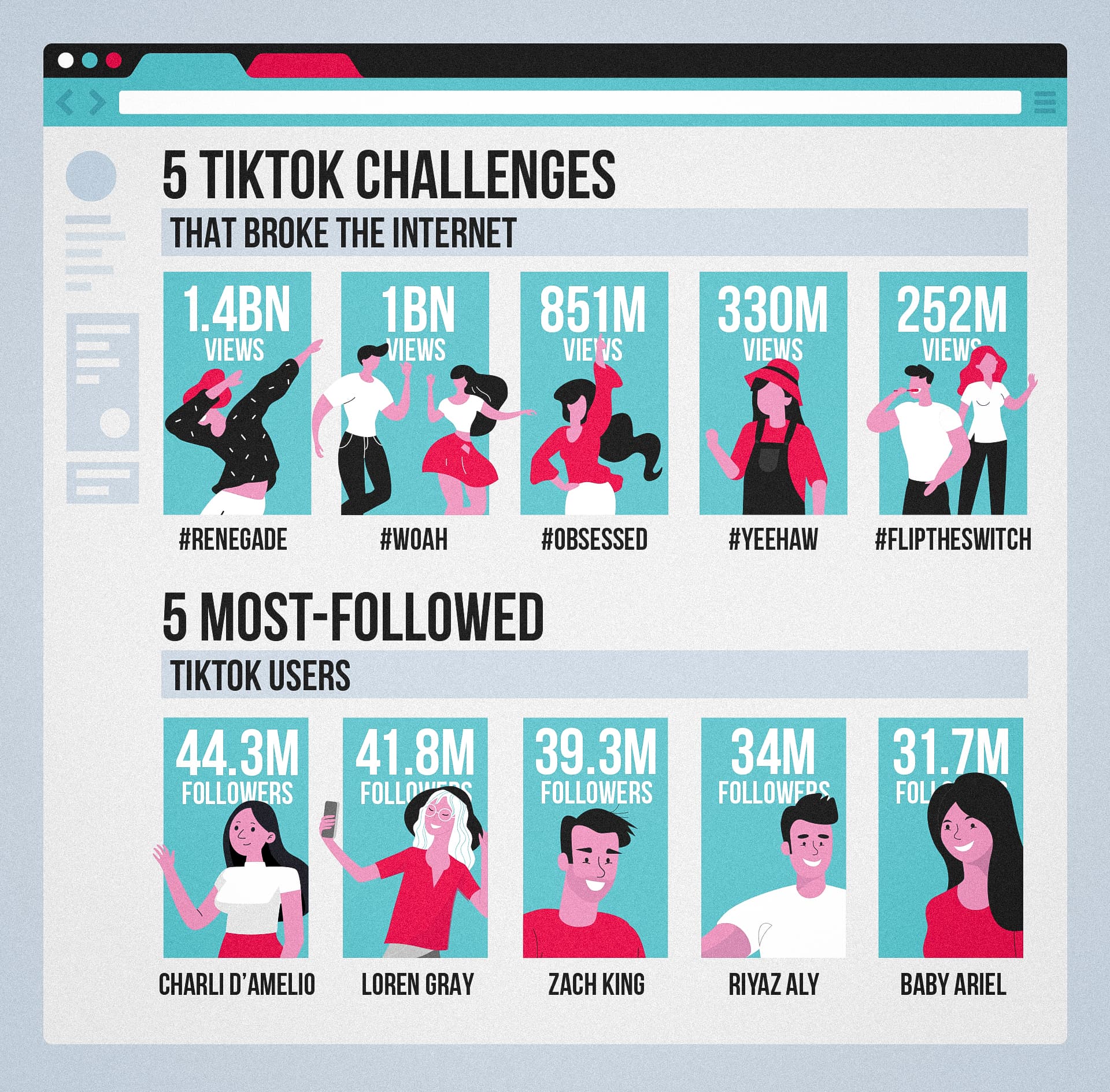 She is famously known for her iconic dance moves which are loved by her fans. She performed the popular Renegade challenge which even became a popular meme, and according to finding from Betway, over 1.4bn views. The best thing about Charli D Amelio is that she manages to keep up with the trends and thus, always has the curiosity of her fans who follow her. She also made another interesting revelation at the Jimmy Fallon show. She hinted at a tour shortly where she would interact with her fans.
Charlie D Amelio on other social networking sites:
She is not just a TikTok sensation; Charlie D Amelio has millions of followers on other social media platforms such as Instagam, Twitter, etc. She has over 2.58 Youtube subscribers and regularly posts her TikTok and dance videos on Youtube. Her Instagram followers are over 15.2 million and in short, Charlie D Amelio is a youngster who has been ruling over social media in recent times.
The Super Bowl Challenge:
She was first involved in a Super Bowl commercial and was then invited to be a part of Super Bowl LIV. She got to meet Jennifer Lopez and created a TikTok challenge called J Lo Super Bowl Challenge. This was perhaps one of the prominent moments in her career.
She has enjoyed collaborations with actors such as Noah Schnapp and the duo has a Youtube video together. She is also a part of the collaborative TikTok web group named Hype House.
Things to take out of her success:
The success of D Amelio is no fluke and she has been here with a little luck and a lot of talent. Here is our take on the possible reasons behind her success:
She is young and attractive: Charli D Amelio is only 15 years old. As a 15-year-old, she is among the most common age group of TikTok users. The app is largely used by teenagers and young boys and girls. She could be relatable and they connected with her content easily.
She is a trained dancer: Since most of the videos on TikTok are based upon dance, it helps that she is a trained dancer. She has performed brilliantly with some of the dancing challenges like the Renegade Challenge.
Entertains regularly: Almost trgularly, she and her friends on TikTok, bring out new challenges to work with. They entertain fans with their content and are always up-to-date with the trends.
Conclusion:
The curious case of Charli D Amelio is no exception and many others have managed to achieve fame and money on TikTok. It is all about the quality of content and talent of an individual as they make their fortune on this social media platform.
Related – The best solution to growing your followers Twitter auto follow