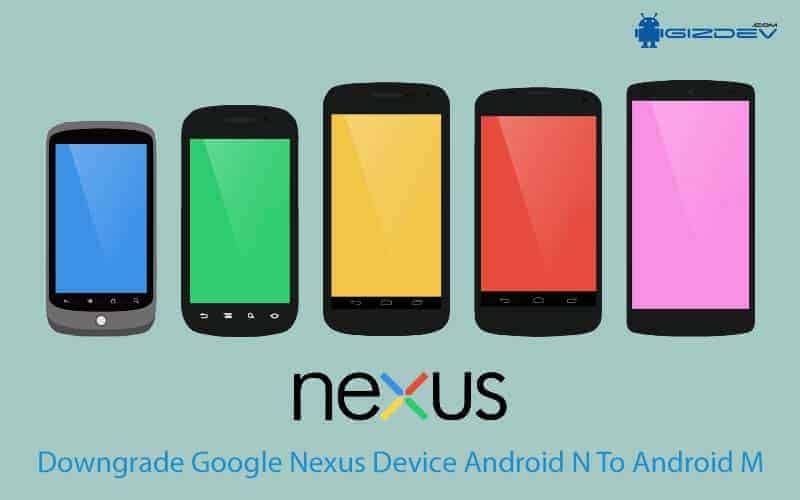 Android N developer preview is out for google nexus devices Nexus 6p, Nexus 5x, Nexus 5, Nexus 6 and many Nexus on the way . developers previews often contain features that will not make it to the final version, but there is still much to get excited about, so let's dive right in. Here are all the Android N characteristics We are waiting to see, with a particular focus on what currently exists in the Android preview update latest N.
Android N comes with a load array of new special features, and while it feels like a point of an update, it is good to see many new features that are being revealed at the same time. We have an application redesigned settings and a well-defined notification panel. With loads of features to choose from, a Nexus user would naturally enter his / her device, and have installed the latest version of Android. However, since this is just a developer preview (also a beta version), not the final version of Android, it is expected (and is) to come with a lot of bugs.
Many Android users have claimed N stabilization Gone Wild battery, or just random delays and closes force. It is no surprise that the developer preview comes with a cost. If you are one of those users who have installed Nexus Android N, but want to go back to the latest stable version (Marshmallow), then the following tutorial will help you do it.
Instruction To Downgrade To Android M :-
Steps :-
1 -> Got to Official Google's Developers Page Link -> .
2 -> Find FAQ Page on Google's Developers Page .
3 -> Half-way down you'll be see the devices you have enrolled .
4 -> Right next to your enrolled nexus, tap on the photo icon,
5 -> You Will now see the option to unroll it out of the beta program. tap on 'unroll device'.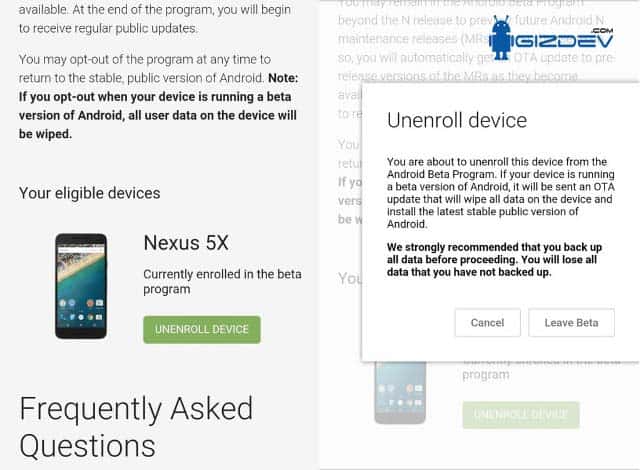 6 -> Tap on 'leave beta', and then confirm .
7 -> You will now receive an ota update on your Device, and when you install it, your phone will back to marshmallow.