Easy Way To Root Lenovo Vibe X2
Easy Way To Root Lenovo Vibe X2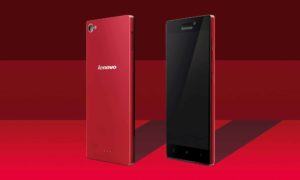 WARNING!
Rooting Your Device May Result In Loss Of Warranty.
You Can Only Cause Further Responsibility By All Loss And Damage Equipment. In Any Case, We Will Not Take Any Responsibility.
Steps to ROOT :
Download The File And Copy SuperSU In The Internal Memory Of The Device.
Super SU –> Here
Now The Phone With The USB Connection.
Download, Unzip SP Flash Tools To The Local Computer, And Then Click Flashboot.Exe.
SP Flash Tool ->Here
Now Click On The Button Sacatter File Is Loaded, Select You Want To Download To Your Computer Scattering.
Scatter File -> Here
Now, Select The Check Box And Select The Downloaded Below BOOTIMG Guide IMG.
Boot Image And CWM Recovery -> Here
Now, Select The Check Box To Restore And Select The Top Of The Recovery Just Downloaded IMG.
Bookt Now In Recovery Mode (Power Button + Volumeup + Volumedown) .Slect Recovery Mode, And Then Click Install From SD Card.
Select UPDATE-SuperSU-V1.94.Zip This Will Eradicate Your Equipment And Add SUuser.