Fix Senors Problem on Xiaomi Mi 4 In Custom Roms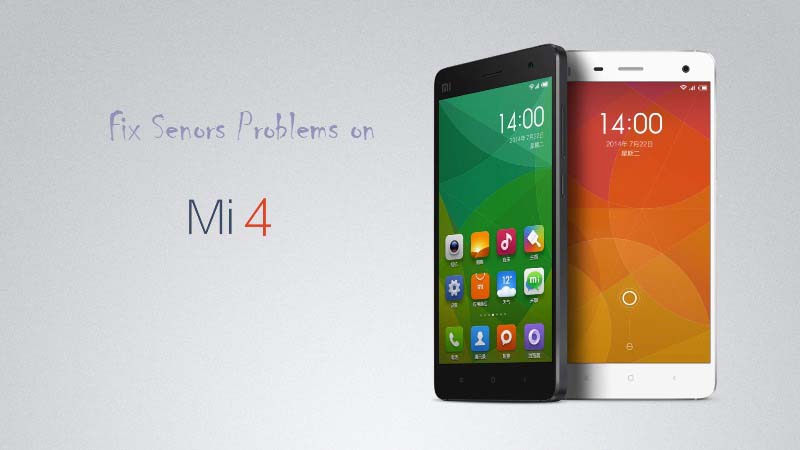 Mi 4 is a tip of the xiaomi phone packed with some high-level specifications. Miui rom is unique makes the device even more captivating. However, in order to get the most out of the devices, many android enthusiasts began to flash custom roms to your device. Moreover, with its remarkable support developer, the device has received numerous custom roms based on cyanogenmod and other communities.
Howevrer sensors, many reported errors does not work during a custom rom. Here we have a fix that will help you fix the sensors in your new rom. To do this, here is an image file that persist needs to be replaced with a new one. The new persistent image file is listed below.
Follow the instructions for your sensors back. Read the full tutorial first and then proceed. Make sure that you back up everything before proceeding. If you have a custom recovery installed, then back up stock rom then do , This Topic Will Help You Fix Senors Problem On Mi4 When You Use Custom Rom .
Preparation
Need Custom Recovery .
Need Custom Rom .
Need Rooted Device .
Install Terminal Emulator From Here-> .
Download the fix Persist image file .
Read Instruction .
⇓⇓Download Persist image⇓⇓
[sociallocker]
[/sociallocker]
Guide To Fix Fix Senors Problem on Xiaomi Mi 4
Backup The persistnew.img to sd card .
Open Terminal Emulator .
Give Super Su Permission In Terminal Emulator And Backup .
su

dd if=/dev/block/mmcblk0p22 of=/sdcard/persist.img

'type or paste this commands and hit enter'
Now Copy The Stock persist.img To Any Folder In Sd Card .
Now Download Modified persistnew.img And Copy To Sd Card Root .
Now Open Terminal Emulator One More Time .
Then Type Or Paste This Commands And Hit Enter .
dd if=/sdcard/persistnew.img of=/dev/block/mmcblk0p22
Now Check Senors With Sensor Box for Android