Nowadays iTunes is very important for every person who is using IOS devices. Through the iTunes, you not only your music, videos, and photos but you can manage everything of your Apple device with the iTunes software.
If you start your iTunes and saved all the backup of your IOS device in iTunes, then it means you are protecting the data of your IOS devices and this thing is good for you. But unfortunately forgetting the password of your iTunes and you will be no longer be able to backup and restore of your IOS device data and it will also be inaccessible for you.
Now the good thing is that in this article I will tell you different methods to recover your iTunes backup password
Method 1: Reset iTunes Backup Password
If you forget iTunes backup password through this method you can create a new iTunes Backup it will automatically delete your previous account but it will work only in the latest version of iPhone devices, IOS 11.
Step 1: First open your settings and go to general and then reset.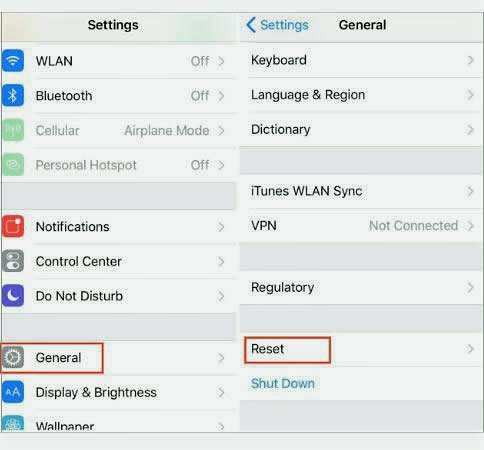 Step 2: Now click on the reset all settings and after this again confirm reset all settings.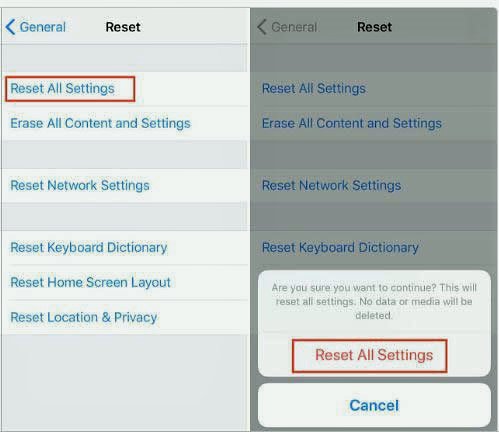 Step 3: Now connect your iPhone to your computer with iTunes and create a new password for your new backup.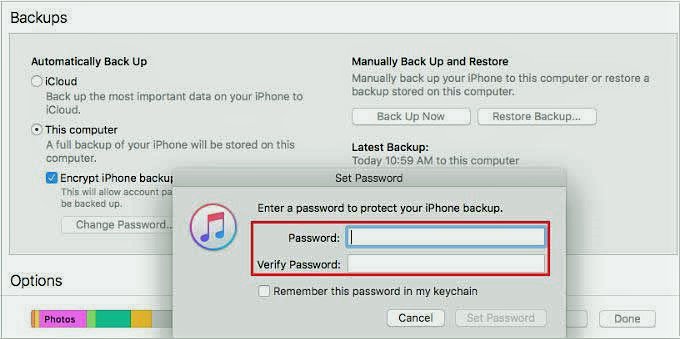 Method 2: Using iSeepasswordto Unlock iTunes backup without password
The best part of the iSeepassword software is you can recover and crack the backup password easily. There are too many software's in the market that assures you to crack the iTunes backup password but not all of them work properly.
It provides you easy and simple steps so that you can recover backup password for iPhone as well as iPad also. The installation process of this software is very easy and straightforward. Download the software from iSeepassword's tutorial and you can also buy from its official website for better performance.
Step 1: After downloading the iSeepassword, launch this software on your computer.
If this file is hidden you have to click the "Add Files" button to reload.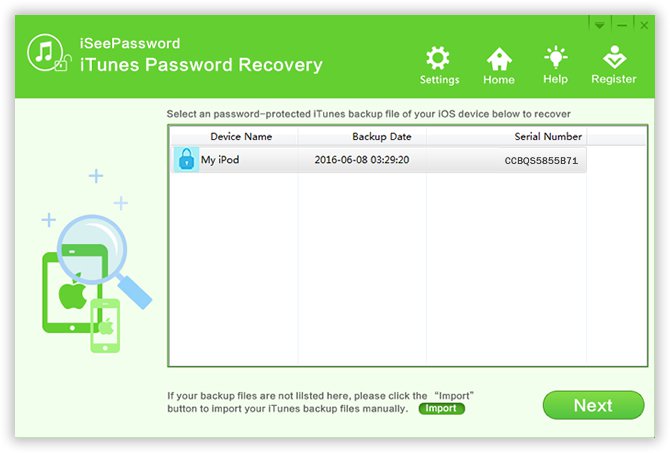 Step 2: After launching the software, start loading all backup files by clicking "Import"button ,
Then choose the iTunes backup file you need.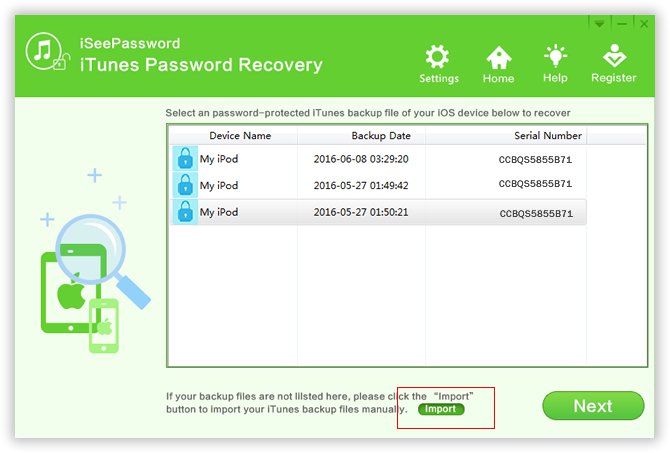 Step 3: Then select one of the four password recovery options provided by the software, such as Smart Attack Mask Attack, Brute-force Attack and Dictionary Attack, personally, the Brute-force with mask attack options are the fastest.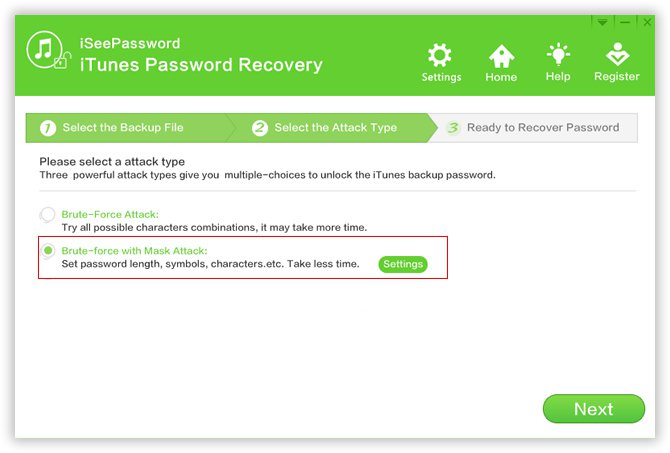 Step 4: after selecting the method this software start recovering your password, A dialogue box with a password will appear on the computer, Then copy and paste it into the text box.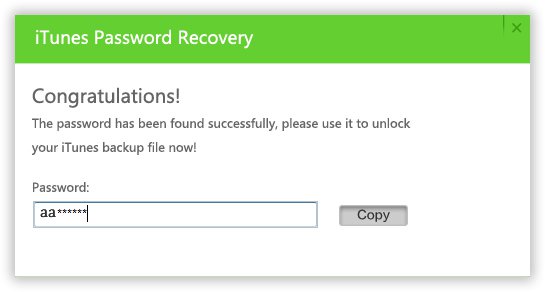 Method 3: Recover iTunes Backup Password on MAC with Keychain
If you are a MAC use then you have the opportunity to recover your iTunes password free with the built-in application called keychain access utility
Step 1: Open the application from MAC go to utilities and then keychain access.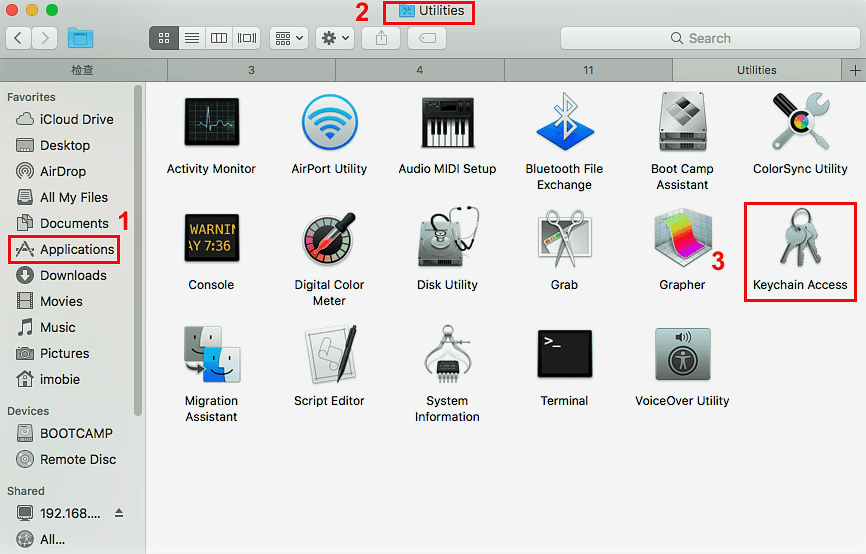 Step 2: Click on all items than in the search bar type iPhone and find the item named iPhone Backup.
Step 3: Now double click on the item named iPhone Backup the new window will open enter your keychain password and click on the Allow option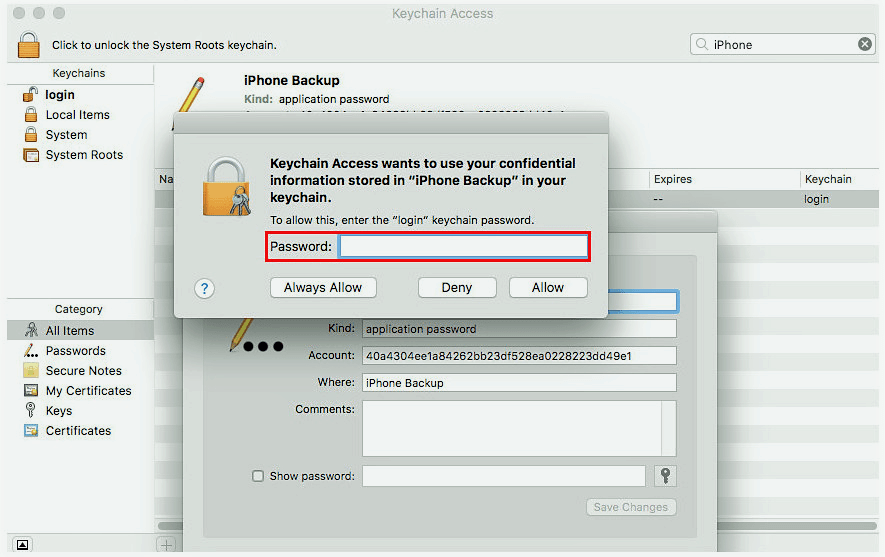 Step 4: After all process, you will get your iPhone iTunes backup password in the new pop up window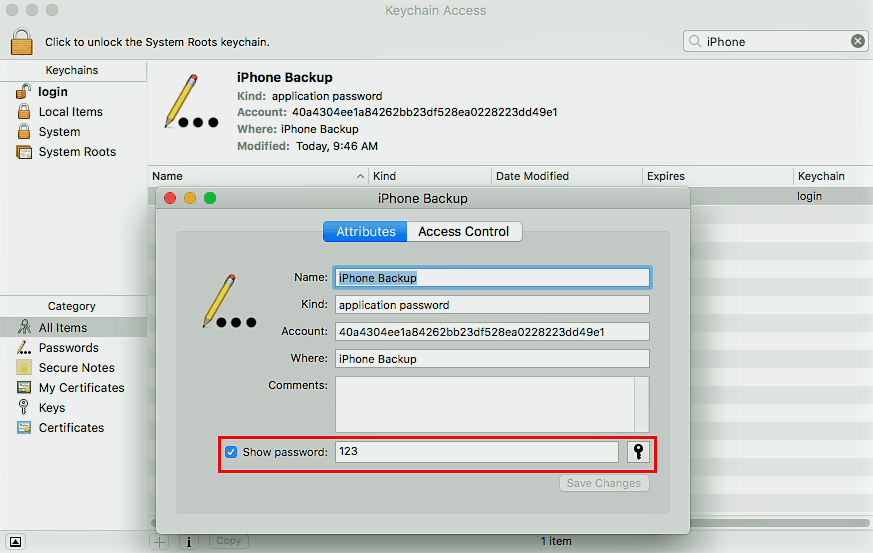 Conclusion
Forget the iTunes passwords is a common problem of many iPhone users and because of this problem many people so worried because they don't know about the solution. All the methods mentioned in this article are the best and perfect method to recover the iTunes backup password.
I prefer iSeepassword to the other two methods Because it's easier and faster to operate,