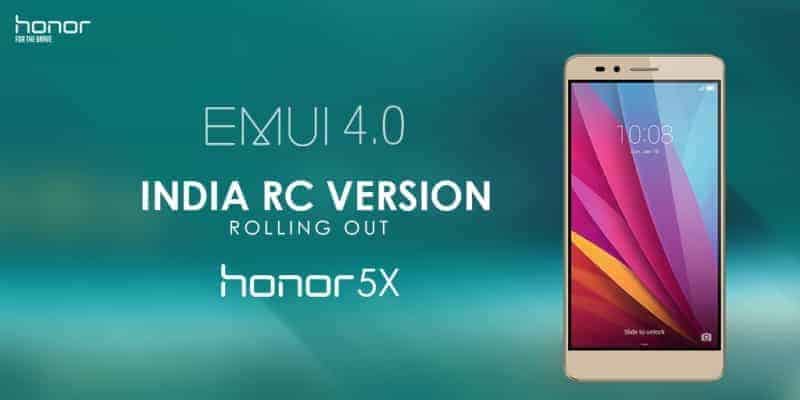 Honor India already released stable Android M EMUI 4.0 for honor 6, honor 4x, honor 4c via ota and manual update after beta test program. Now also Honor india started beta test program for Honor 5x KIW-L22C675B130 and KIW-L22C675B150 users can join the beta test program this is for limited users so join this beta program to get the Android M on your honor 5x join the program via the link .
Who Can Join The Program ?
Honor 5X (KIW-L22) Build :- KIW-L22C675B130, KIW-L22C675B150
Register Your Device Details Here To Get Android M Via Ota
Whats New In Emui 4.0 Android M :-
Huawei Emui 4.0 Ui .
Google Android 6.0 Marshmallow .
New Camera Features .
New Music Player .
Message — Cancel send within 4 seconds .
Compass App .
Alarm Ring duration – Six kinds of ring, as you choose .
Screen Recording .
Contact — Smart groups .
Contacts sharing using Barcode .
___Screenshots___
How To Update :-
Step 1: Launch Settings and find Updater, open it then click on the Check for updates. It will list the available updates
Step 2: Select Version number and press Download and install. Refer to the following pictures. Make sure you have wifi connection.
Step 3: Upgrade process will start. At first it will download the upgrade package to the device. Step 4: Once the version is downloaded, the backup can be done for personal data. (Use "Backup" tool for backup and recovering the data.)
Step 4: In order to install the new upgrade package, An "Updater" dialog box comes. Press the 'Restart and update' button. If no option is selected within 20 seconds device will automatically upgrade.
Step 5: Device will restart and upgrade will happen. After upgrade is completed, device will reboot
Note: After installation, 'factory data reset' operation is recommended to enable all the SW improvement .So if you want to do Factory data Reset We recommend you to back up important data before upgrade.
Step 6: Check the version
By Settings-> About phone-> Build number, to check the version.
Source :- Honor Forum