1- Xiaomi Mi Robot Vacuum :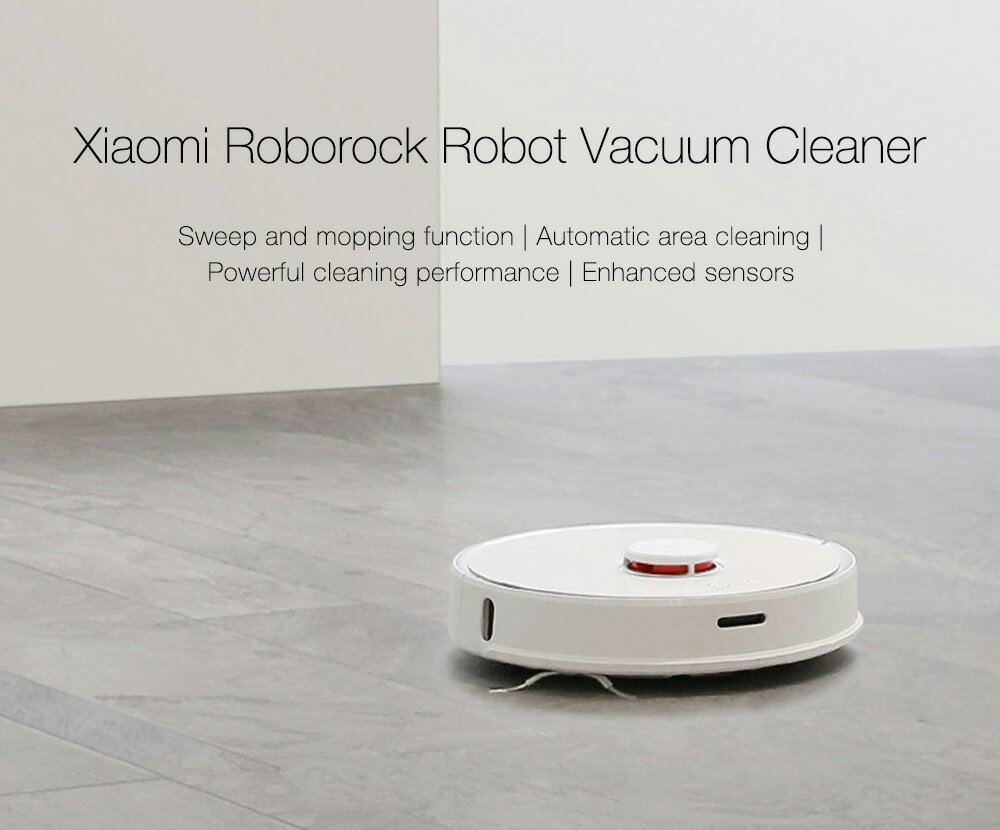 Xiaomi's smart home ecosystem has a new addition today! The new generation of roborock Mi Robot Vacuum Cleaner is a highly intelligent home cleaning device improved with 2 in 1 Sweep and Mop. You can not only sweep the floor but also polish your floor with the mopping pad. Can you imagine that you can walk on the floor with bare feet in no need of worrying about the debris or other granules? Original Xiaomi Smart Robot Vacuum Cleaner 2nd Generation provides an absolute nature lifestyle for you.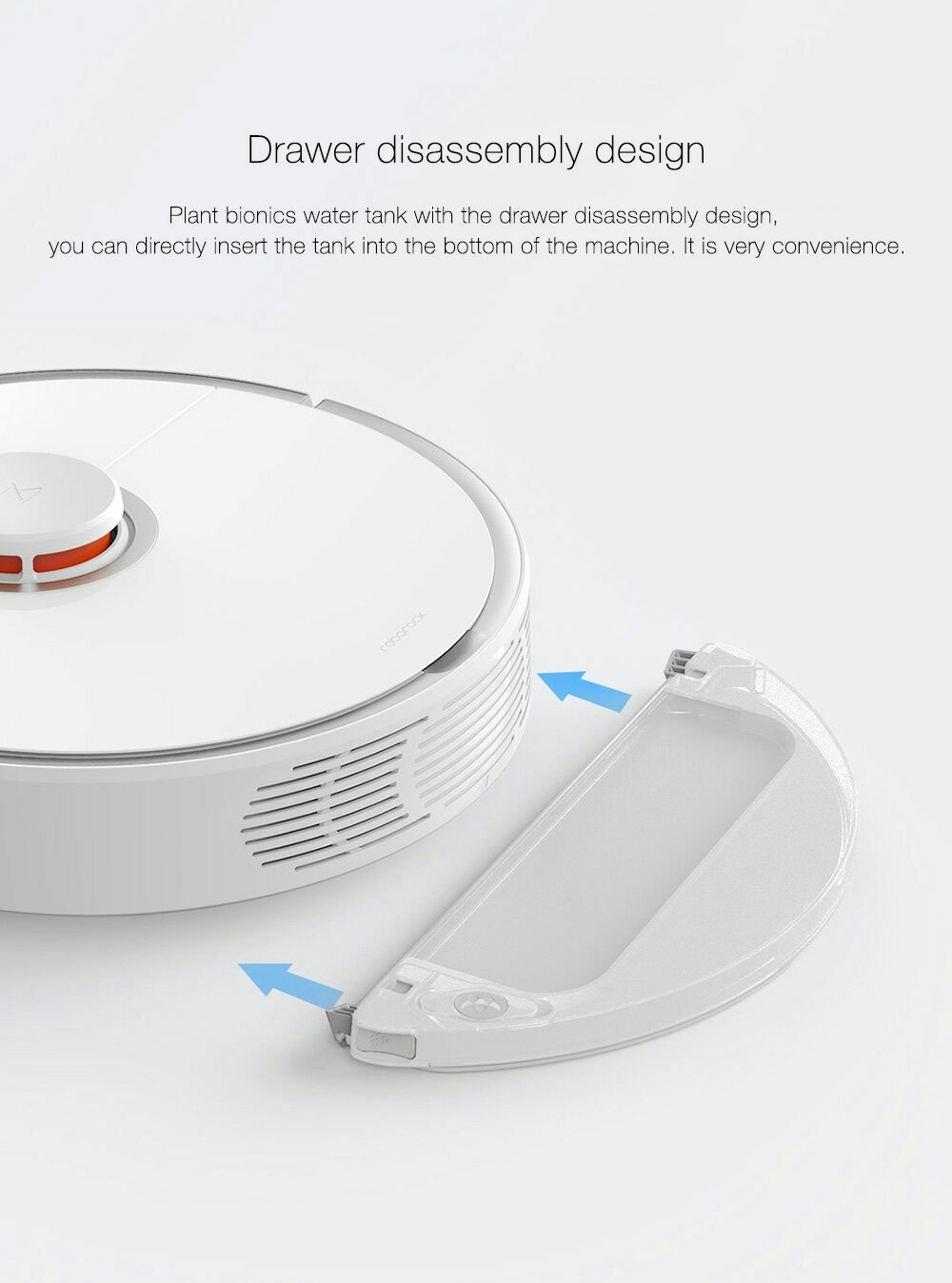 The same functions like the first generation:
The Laser Distance Sensor ( LDS ) scans its surroundings 360 degrees, 1800 times per second, to map out the interiors of your house. The three processors track its movements in real-time, and the Simultaneous Localization and Mapping ( SLAM ) algorithm calculates the most efficient route for cleaning. Using the Mi Home app, you can switch on and remotely control the robot, change cleaning modes and set schedules, Additionally, a powerful Nidec brushless DC motor, the main brush with adjustable height and a 5200mAh Li-ion battery for up to 2.5 hours of cleaning, attractive in price and quality, all these make it stand out of the market. Get the Mi Robot Vacuum and dirt will not stand a chance!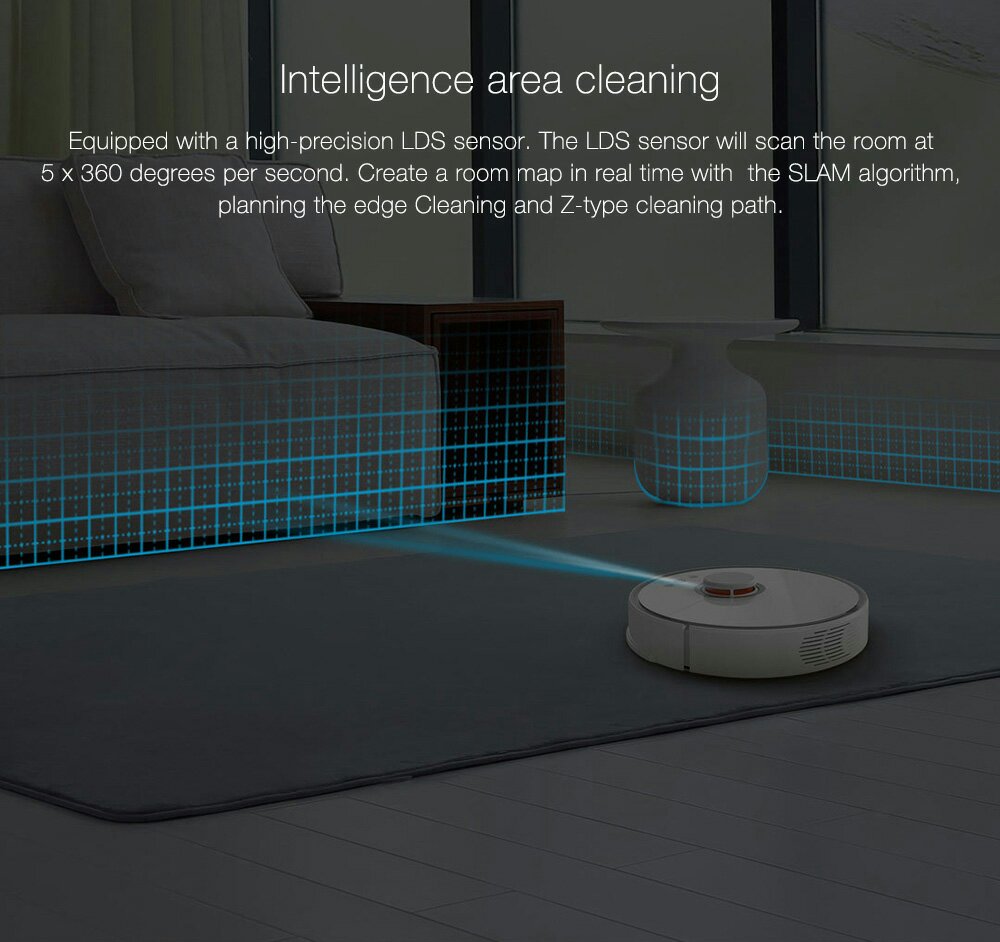 Main Features:
● 2 in 1 Sweep and Mop
– Double cleaning: sweep first and then mop the floor
– The filter is root-inspired when the mopping pad is served as leaves to control water flow like a living organism. It can mop the floor constantly for 45 – 60 minutes
● Intelligent Route Planning
Laser Distance Sensor ( LDS ) allows the robot to scan its surroundings at 360 degrees, 1800 times per second, with the Simultaneous Localization and Mapping algorithm to map out the interiors of your home and then provides real-time planning routes, edge cleaning followed by Z-shaped cleaning according to the surroundings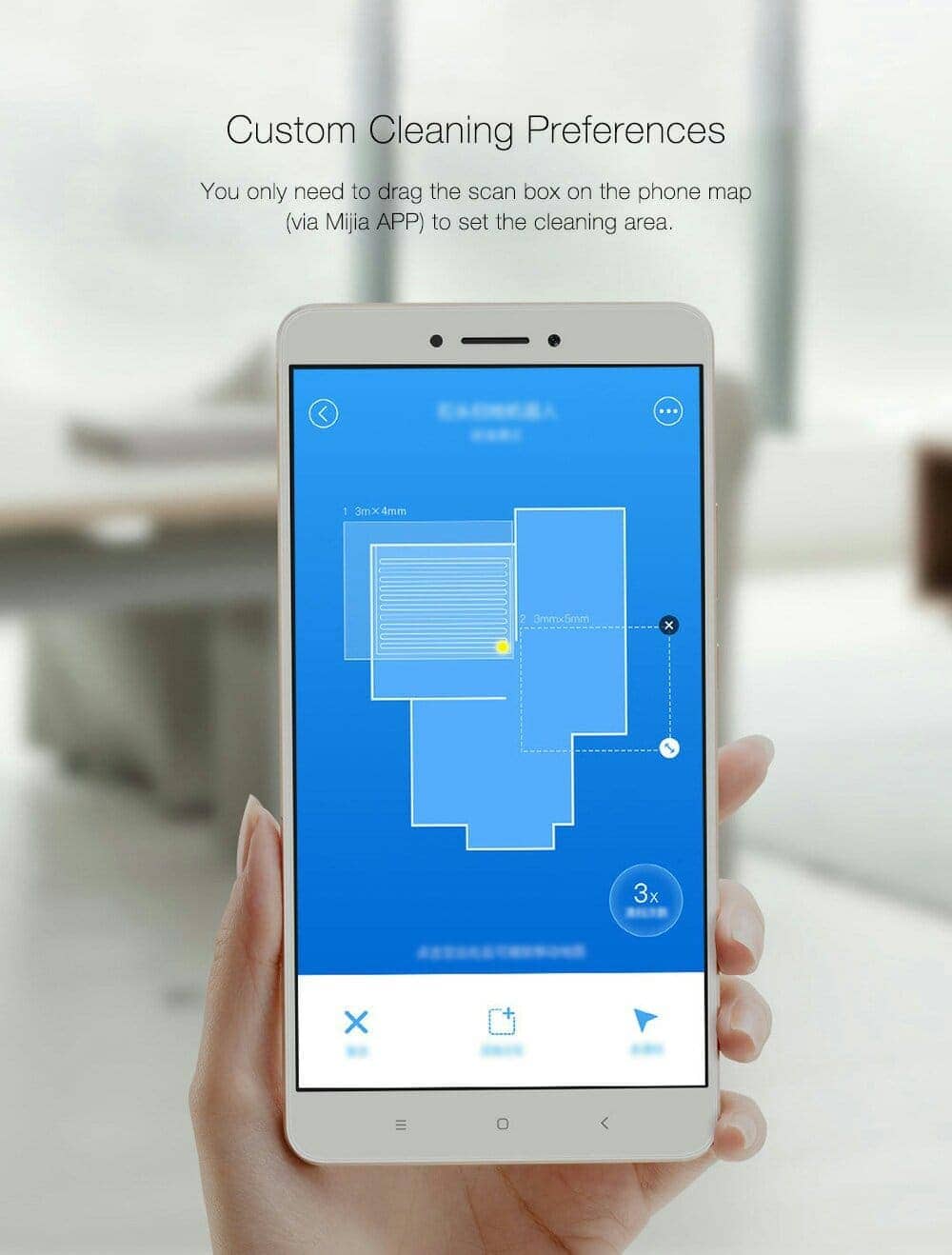 ● Three-dimensional Vacuum Cleaning System
With its vacuum system, the robot empower your house a super cleaning like a tornado, with no dust, debris, granule, or any other wastes left, so clean and smooth that you can walk with bare feet on the floor
● APP Remote Control
Customized cleaning area is available, just one click to set wherever you wanna clean with the map in your phone
● 5200mAh Large Capacity Battery
The robot carries 5200mAh Li-ion battery which ensures 2.5 hours cleaning for a house of 250sq.m in full charge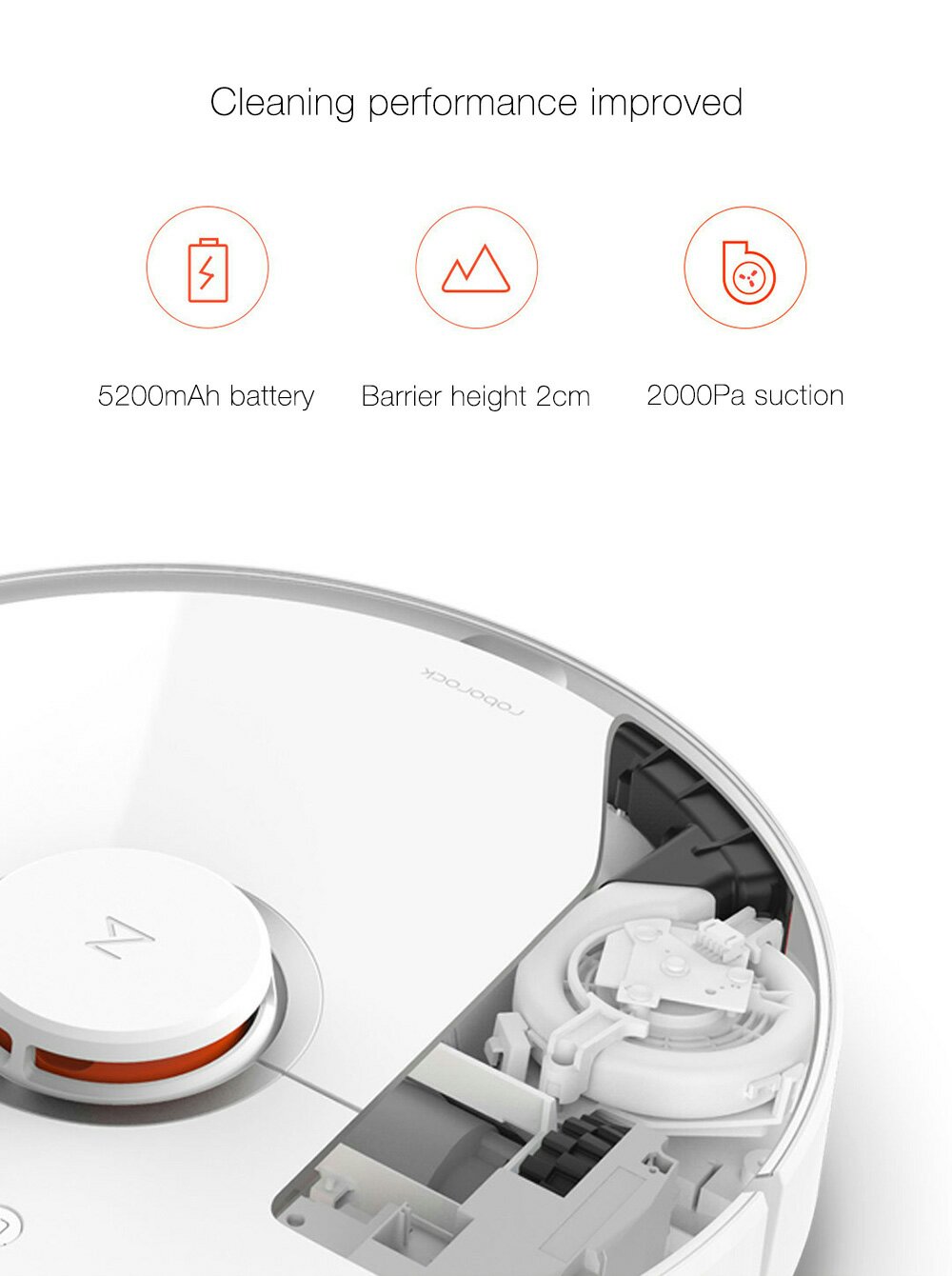 ● 2000Pa Super Suction
With a strong power, the robot absorbs all the debris, steel beads, soybeans, dust, millet or any other wastes all in a sudden
Buy it Now : [maxbutton id="7″]
2 – Xiaomi M365 Electric Scooter :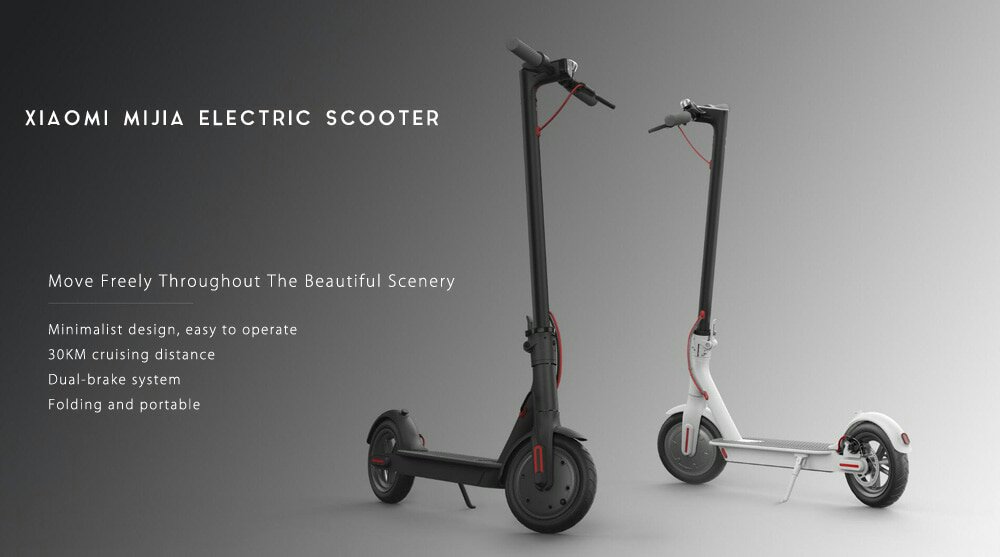 Features:
Dual Braking System
Equipped with dual-brake systems: ventilated disc brake system and E-ABS anti-lock system. The front wheel has E-ABS anti-lock system, while the rear wheel uses mechanical disk brake can achieve an efficient braking fast response, braking distance as short as 4 meters [3], making your riding much safer.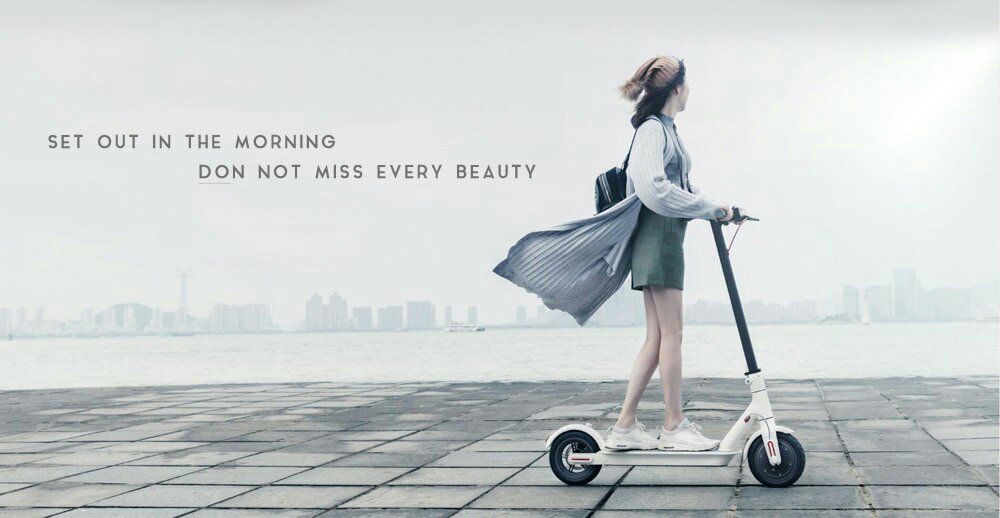 18650 lithium-ion battery pack, BMS battery management system
Powered by 18650 lithium-ion battery pack with a battery capacity of 280Wh and offering an overlong cruising distance of 30km, It adopts intelligent BMS battery management system. You can know the battery conditions through the APP downloaded in your mobile phone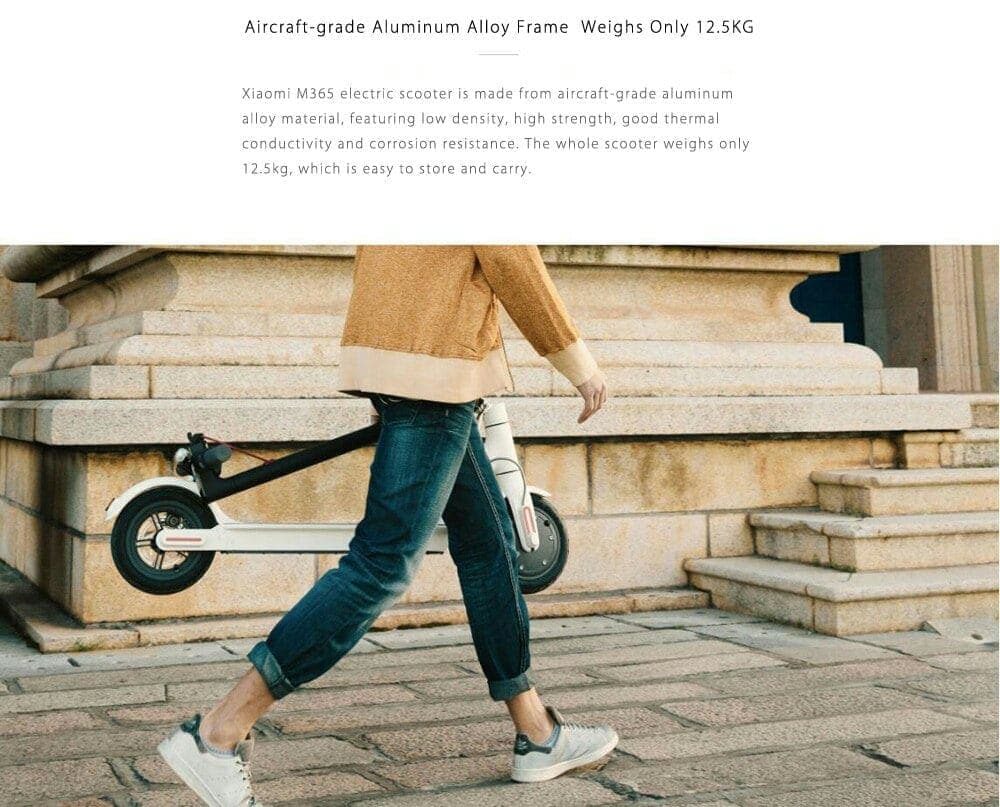 6 protection functions
short-circuit protection, over-current protection, overcharge protection, over-discharge protection, low-voltage protection, and temperature anomaly protection
Kinetic energy recovery system
The electric scooter has a kinetic energy recovery system that converts kinetic energy into electric energy and offers a better battery life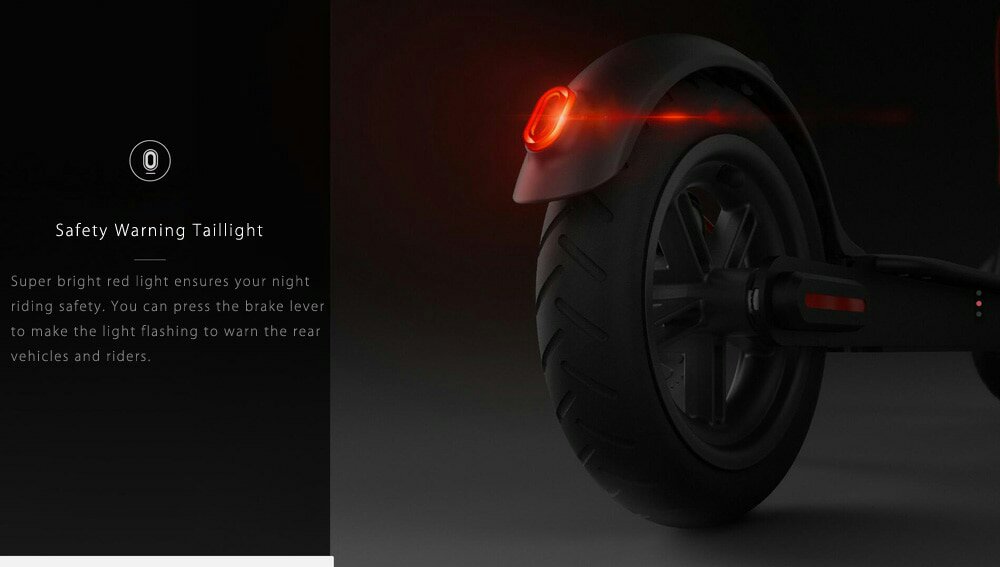 3 seconds quick folding design, stable and convenient
Innovative folding design, the bell hook and the rear fender hook clever combination, in ensuring the overall appearance of the design
Aviation-grade aluminum alloy body, light to 12.5kg
Mimi home electric scooter use of aviation-grade aluminum alloy as the main load-bearing material, with a lower density but higher strength characteristics, And has excellent thermal conductivity and corrosion resistance. Net weight of about 12.5kg, whether it is working or living environment can easily take.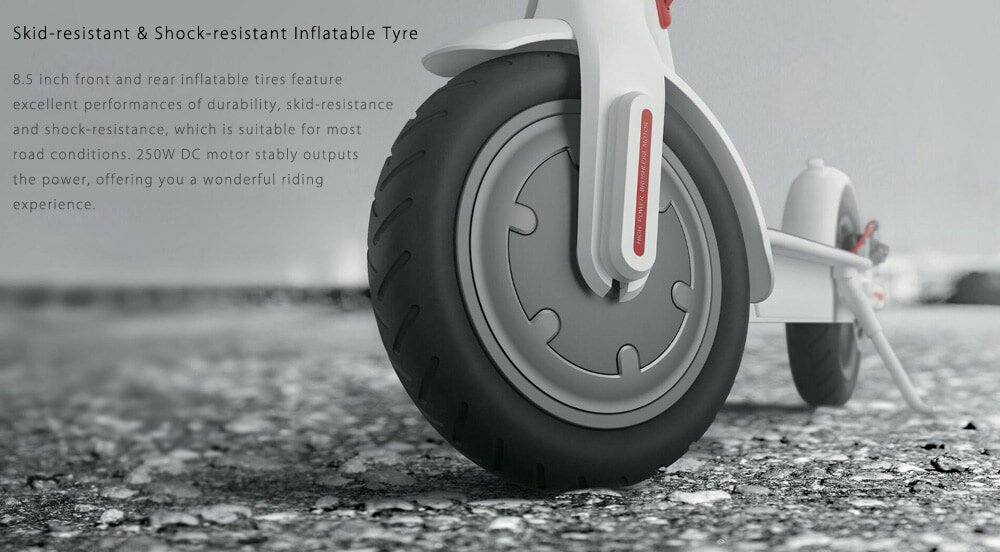 IP54 waterproof to have good performance in wet ground, sand
Inductive LED rainbow sets: Driving lamp, taillight, turn signal lamp, brake lamp
Smart APP:It can track your cycling habits, riding speed, battery life, etc.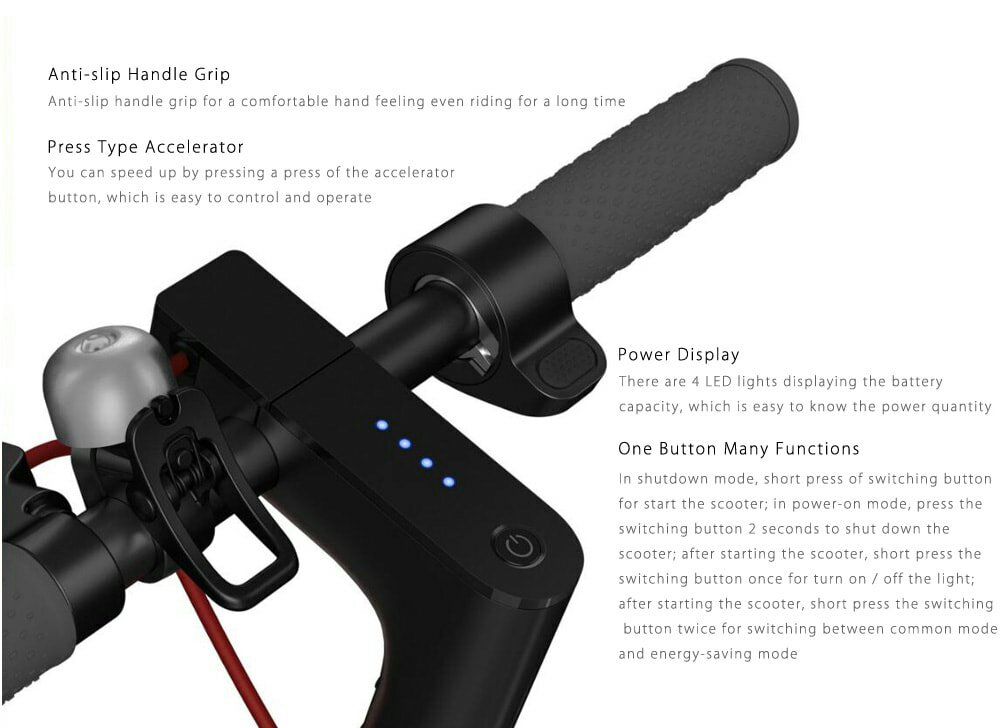 Buy it Now :
[maxbutton id="8″]