Features :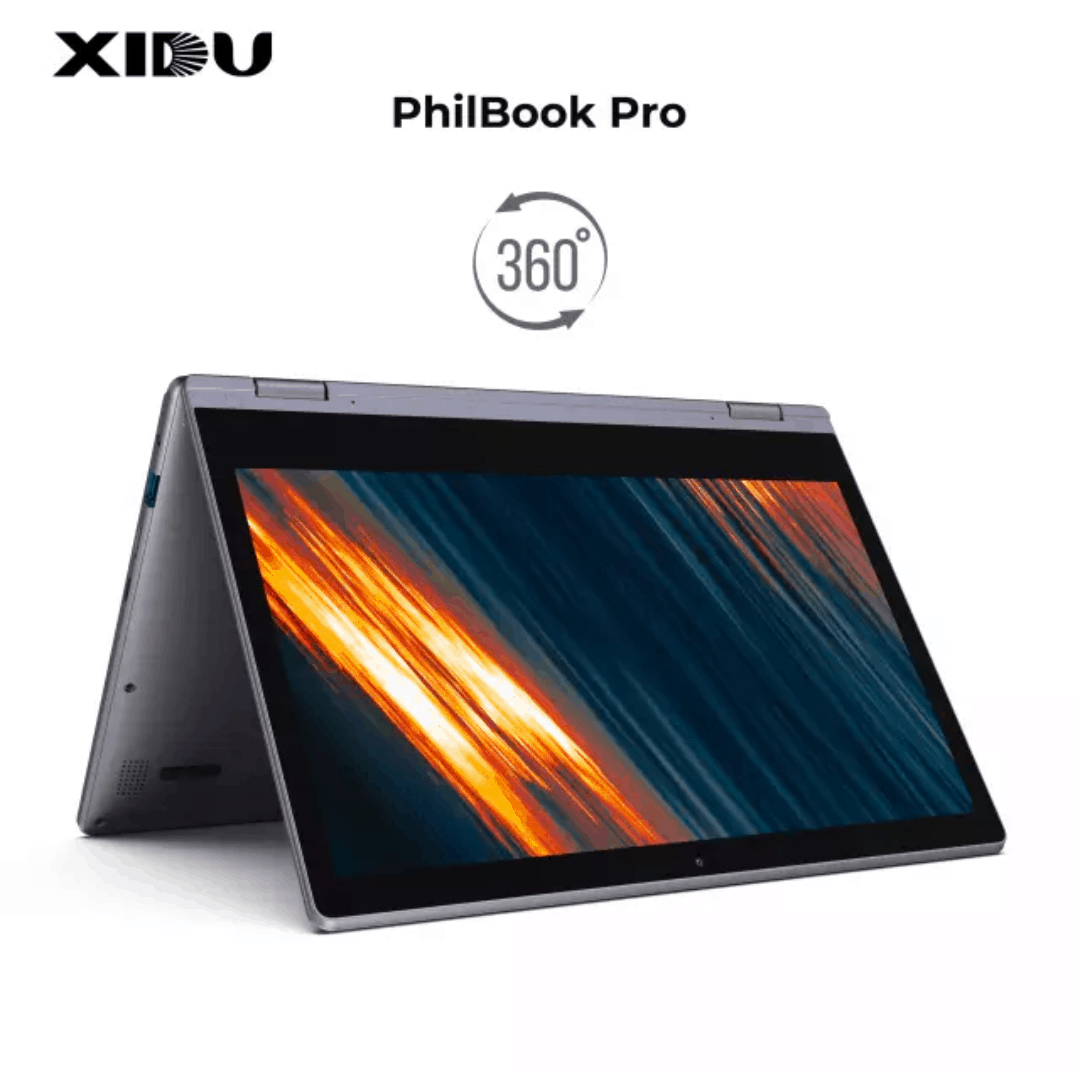 High-Quality WQHD Display
The XIDU PhilBook Pro comes with an impressive 11.6-inch WQHD display with 178 degree wide viewing angle that will enhance your PhilBook Pro experience for either work or play. Movies and pictures look flawless on the 2560 by 1440 WQHD display which also has a glossy finish to make image clarity more vivid and makes your media come to life wherever you go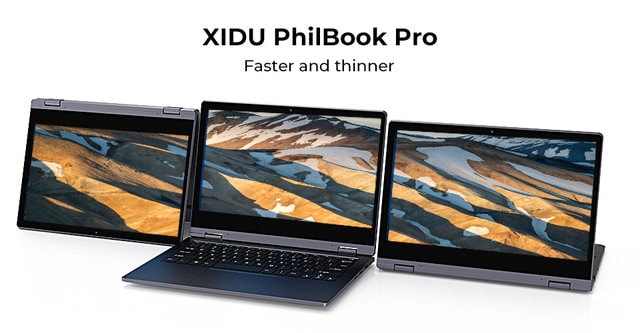 Designed for 360 Degrees of Fun
You weren't designed to sit still, and neither was the XIDU PhilBook Pro. The 360 degree hinge features a dual-torque technology with the perfect combination of flexibility and strength so you can effortlessly open the lid with just one hand yet have enough torque for a wobble free touch experience.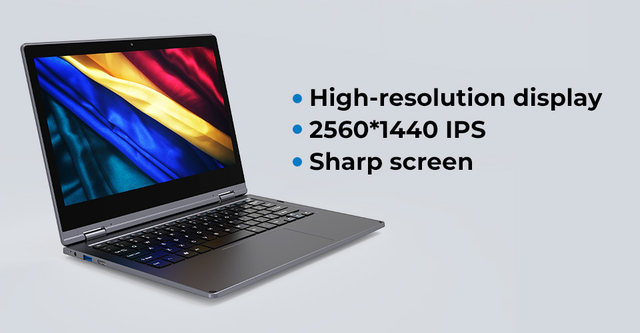 Portable, stylish design
With its thin, lightweight, and stylish design, XIDU PhilBook Pro looks good anywhere. Get the essential productivity you want, without slowing down.Metal body design is just 0.6" thin,weighs next to nothing at 2.45 lbs, and has a super clean design. Never has a laptop looked and felt so good.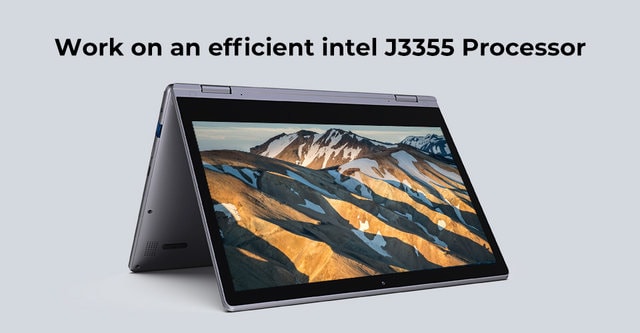 Details :
11.6 inch 2560 x 1440 ,Offers good experience for watching videos and browsing the Web. The convertible laptop has a durable 360 degree hinge that can be used to flip the touchscreen display to notebook, tent, display and tablet mode.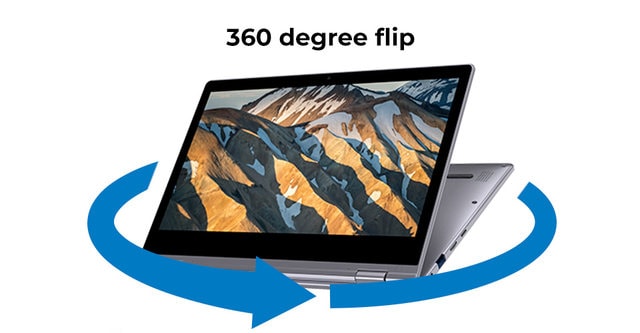 6GB LPDDR3 128GB SSD , Powered by Intel Celeron J3355 processor 2.0 GHz (up to 2.5 GHz) with 128GB storage and 6GB RAM for super-fast and snappy performance. You will have the pleasure to expand the storage by using the installed SSD slot (up to 2T) and micro SD card reader.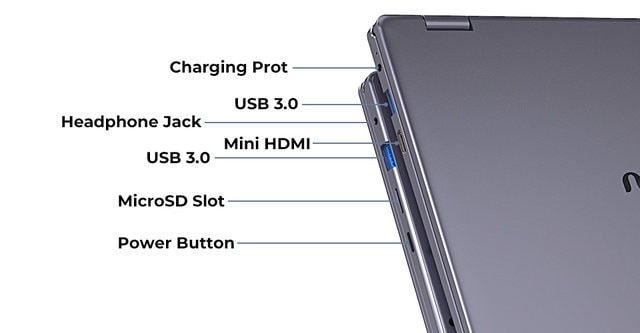 2.45 lbs lightweight ,The slim and stylish metal body makes PhilBook Pro both durable and beautiful, which is ideal for college students and business tarvellers. Dual band WiFi, Bluetooth 4.2 and Built-In Webcam making it connectivity wise on-the-go.7 ports available in one This Windows 10 laptop is equipped with high-speed 2x USB 3.0, Mini-HDMI, fast charge DC port, headphone jack, Micro-SD card reader and SSD slot. You can connect the device to high-definition monitor or projector.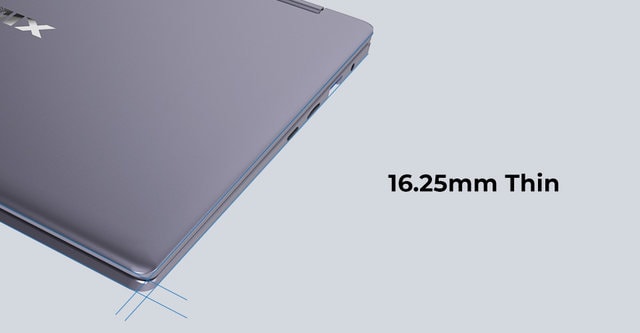 No risk gurantee XIDU provides 12-Month warranty, 30-day money back guarantee and lifetime technical support. Apply the promotion to get 1 Laptop Mouse free for every 1 XIDU PhilBook Pro 11.6" laptop you purchase.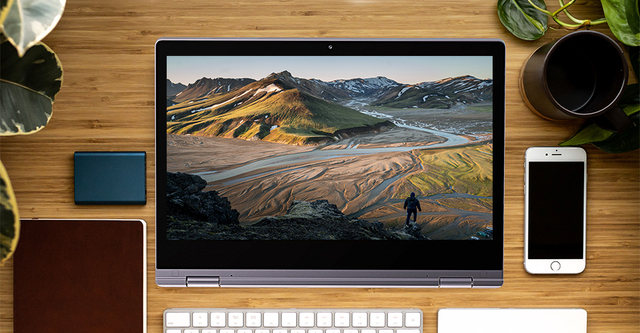 Buy it Now Coupon