What is WiFi?
WiFi is a network which has the ability to wireles sly connect devices each other and to the Internet using radio signal in the place of the traditional approach which uses wires. Any wireless enabled device has the ability to detect WiFi. Examples of wireless enabled devices include phones, computers, and tablets. The network can be detected within a certain distance in any direction of the device.
What is WiFi Signal Strength?
WiFi signal strength is a method that can be used in order to measure not only the speed but also the reliability of any WiFi connection. The easiest approach that can be used to measure WiFi signal strength is in dBm, or decibels relative to a milliwatt. The units of dBm vary in a range from -30 to -100. -30 is at the higher end of the spectrum of ranges because all values of dBm are negative numbers and -30 is closer to 0 than -100. One crucial factor to note is that dBm is not a linear scale. It is a logarithmic scale. Because it is a logarithmic scale, a 3 dB gain doubles signal strength while a 10 dB gain results in a 10 times increase.
What should WiFi Signal Strength Be?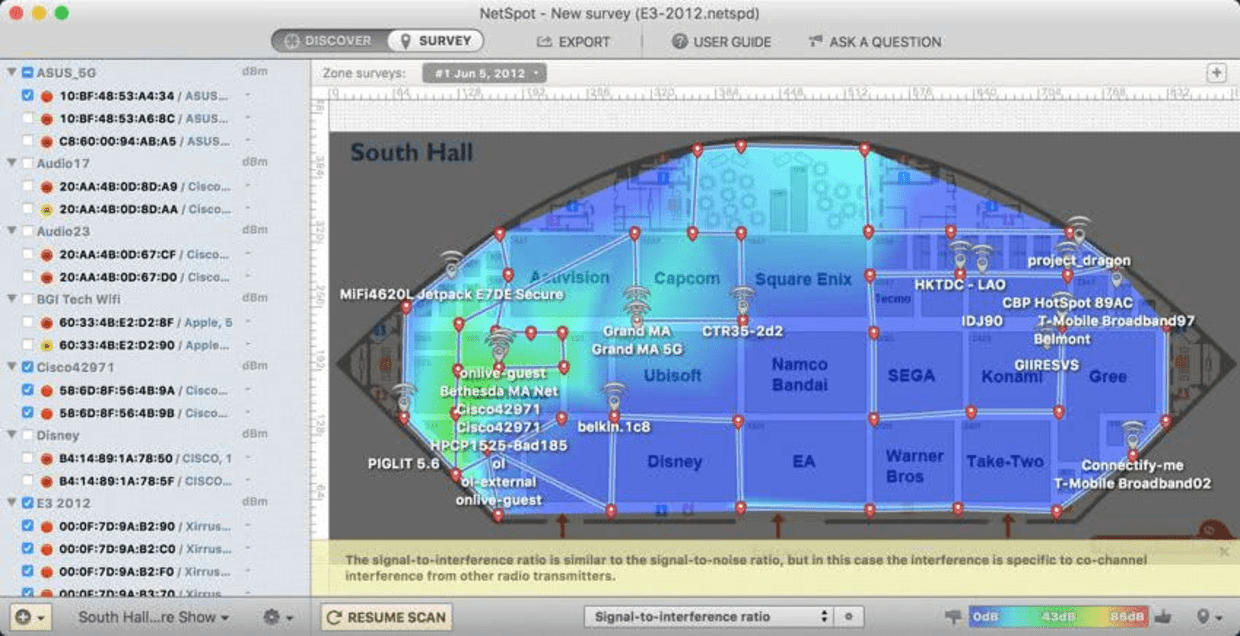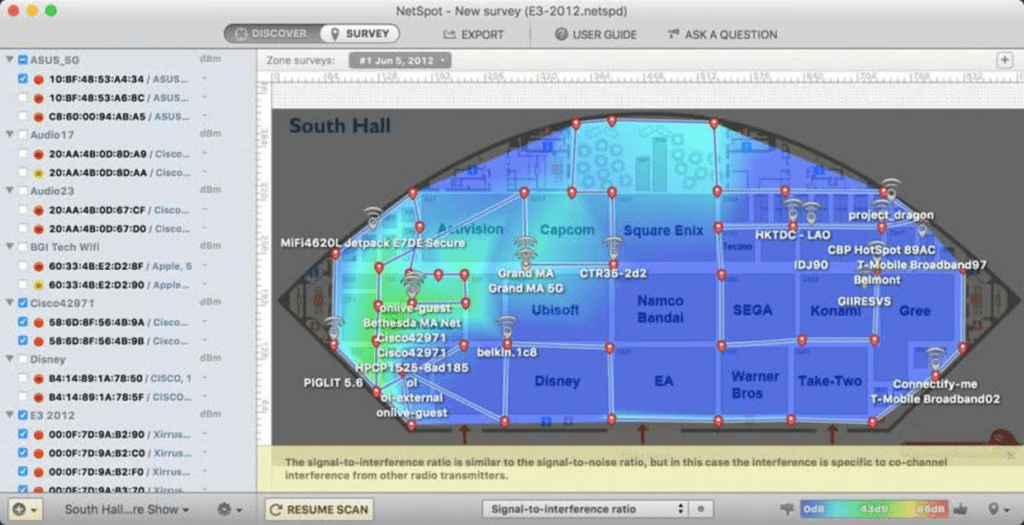 The value of WiFi signal strength which will provide optimal performance depends on a variety of factors, namely which tasks are required to be performed. Values of signal strength that fall between -100 and -90 will make a completely unusable network with unlikely connection. Once the signal gets above -80, a wireless enabled device will be able to connect to the network with a weak connection and difficulty actually using the Internet at all. Above -70 will allow for some Internet usage, which includes activities like checking e-mail or online shopping. This is considered an average connection. Signal strength above -67 dBm is considered very good. Video chatting and streaming video will be available activities.
How to Measure Signal Strength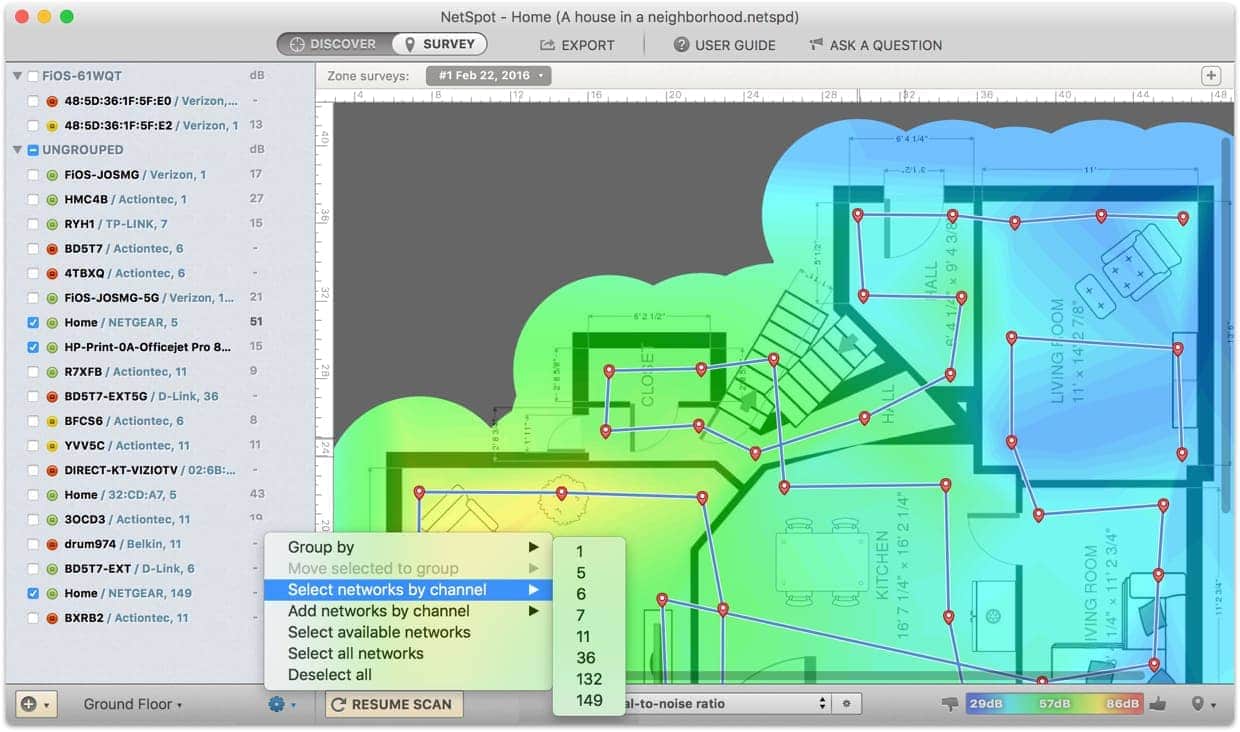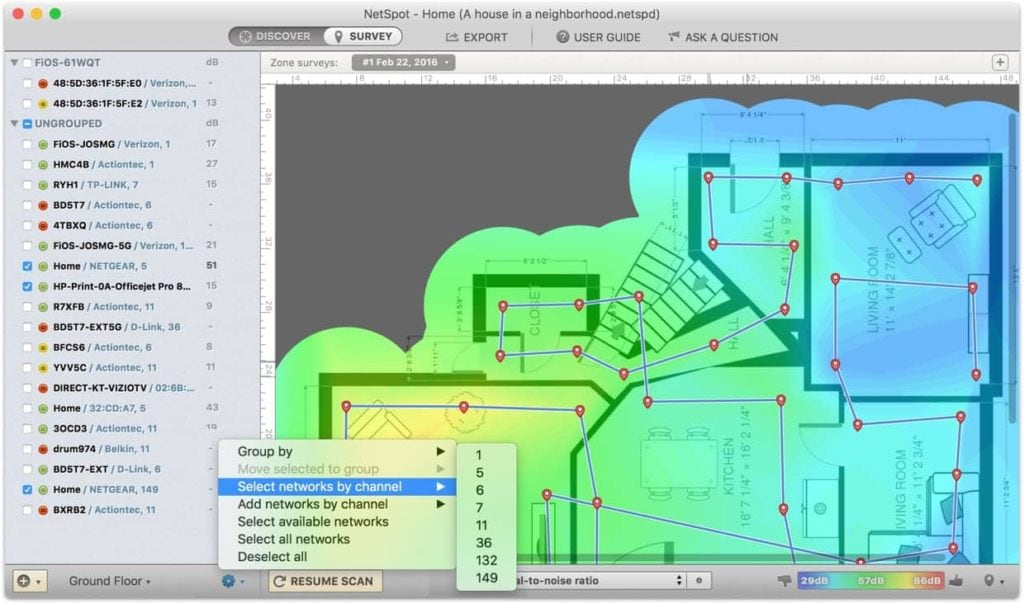 Many methods are available to perform a WiFi signal strength test or measure signal strength.
The WiFi indicator on your device, usually a circle with a series of curved lines above it, is the simplest method to check the signal strength. A stronger connection is indicated by having more bars filled in.
On a Mac computer, hold the option key and click the WiFi indicator in the bar at the top of the screen for a more advanced analysis of signal strength. The number next to RSSI is the signal strength.
Windows computers have a similar function. Navigate to Network and Internet within the Control Panel, select Network Connections, and right-click on the wireless connection. To display WiFi strength, choose connect/disconnect.
While the aforementioned methods are decent options to evaluate signal strength at single, isolated places, an important practice is to measure it around an entire building or area. NetSpot is the best tool for doing this. It gives you access to a WiFi site survey which will evaluate the signal strength over larger areas by using various methods to evaluate, scan, and map the signal. By doing this, weak spots in the network can be identified to show what places are in need of the signal being boosted. In addition to the Survey tool, Discover mode will identify all networks in your area and provide detailed information about them including signal strength.
How to Read Signal Strength Heatmaps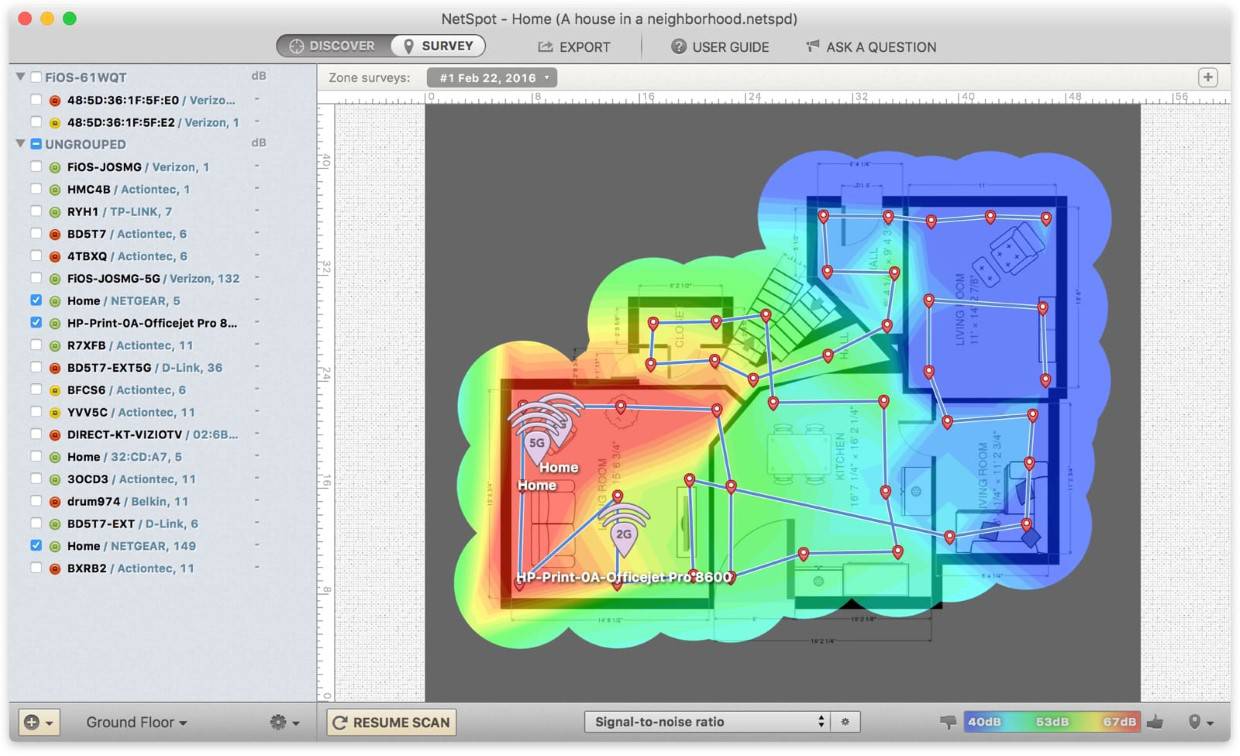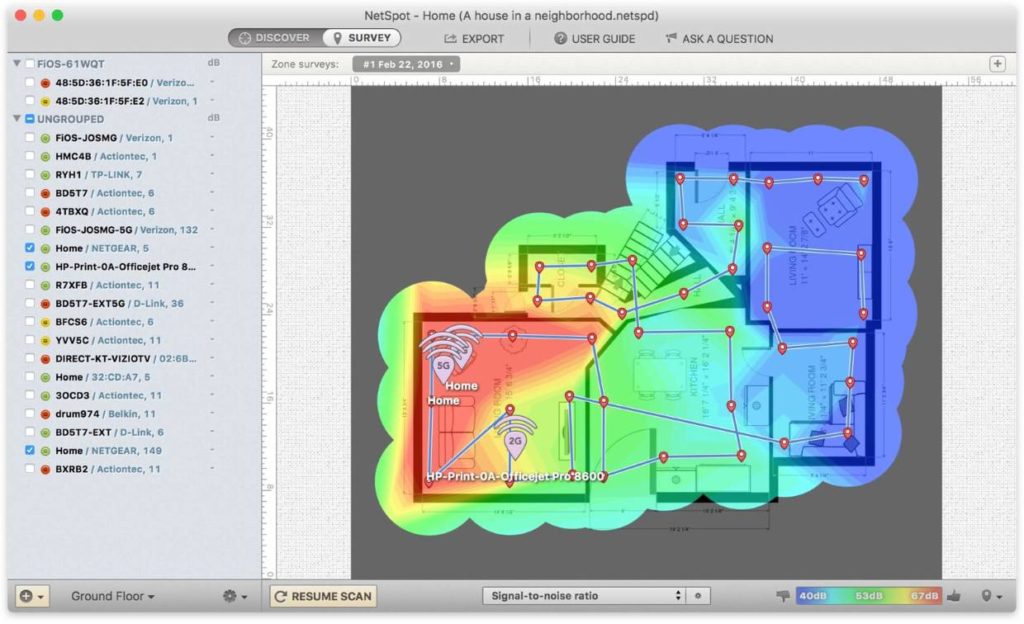 NetSpot has several mapping options – called 'heatmaps' – to act as a WiFi signal test for an area after surveying it. First, the Signal Level map shows the weakest and strongest areas of wireless LAN (WLAN) strength. Blue and purple are the colors in this map which will show the weakest signal.
Another mapping option provided in the NetSpot WiFi Signal Strength App is the Signal-to-Noise Ratio map. This will demonstrate regions with high noise. This noise dilutes the signal generated by routers, making devices less receptive to it regardless of whether or not the router produces a strong signal or not.
Also, NetSpot offers a Signal-to-Interference Ratio which shows where competing wireless networks interfere with the network of interest. Like the first map, blue and purple show low signal strength.
How to Make Signal Strength Stronger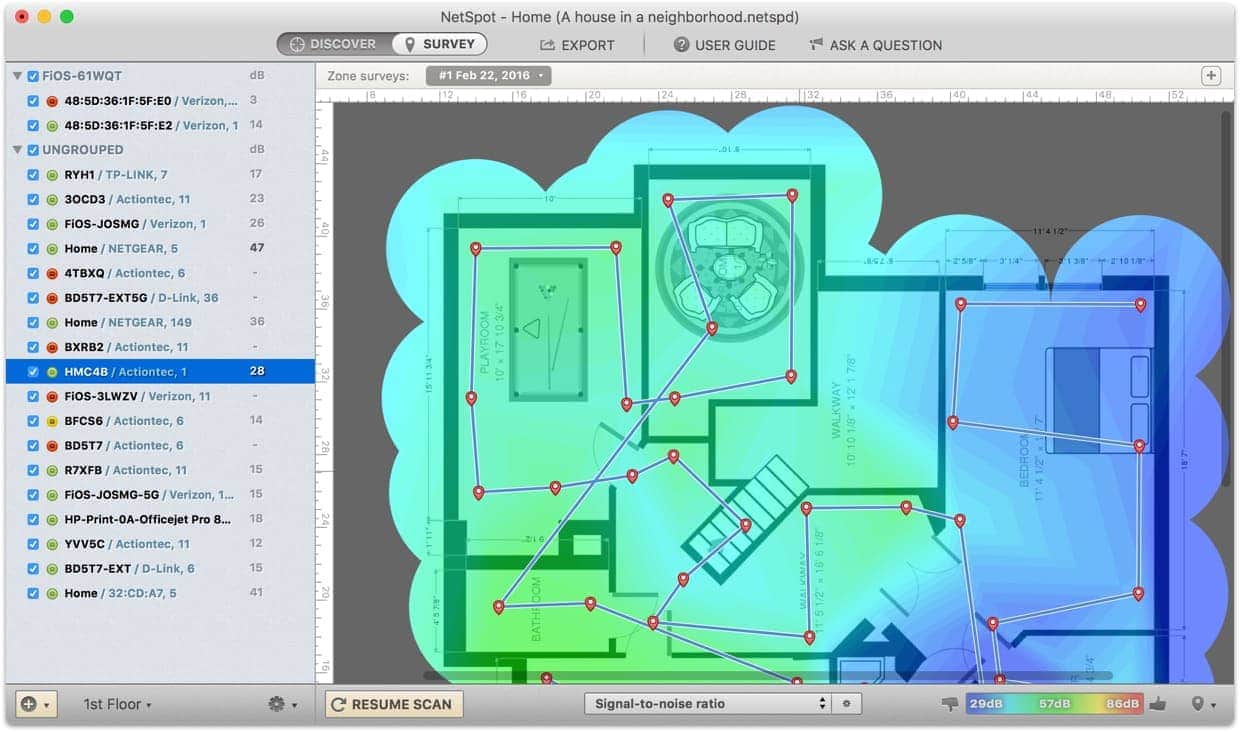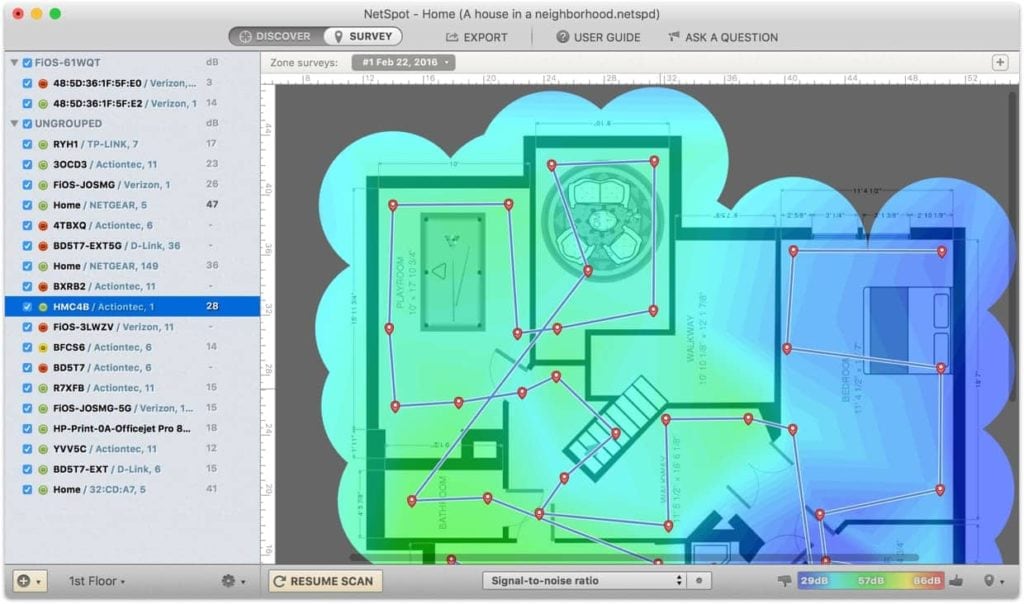 There are a variety of steps you can take to increase signal once you have used one of the methods mentioned before of measuring the signal strength of a WiFi network.
One method, which is easy to implement and execute to improve signal strength, is to locate the best place to put the router in the building being analyzed. Placing the router in a high place and pointing any antennas on the router upwards can maximize the coverage of the WiFi signal. Although you probably want to hide the ugly router in a cabinet, it should be in the open.
Updating your router software is another simple change which will almost definitely improve the strength, and thus performance you experience. Some newer routers may only require a button to be pushed in order to automatically receive the update. Older routers may need to have updates manually downloaded from the manufacturer's website and moved onto the device with a cable.
Although moving your router and updating it are effective strategies, all technology ages. Eventually a new router is required to return your signal to the speeds you desire. This is a likely solution if you own an outdated router from several years ago. In addition to being faster, newer routers will be less likely to need maintenance.
If you continue to experience slow speeds despite purchasing a new router and all other methods have been exhausted, other factors should be considered. One factor could be that the building you are evaluating is too large for one router. To solve this, purchase a wireless range extender. This is a device that repeats the signal from the WiFi router and repeats it, resulting in an extended range and increased signal strength. A heat map will help to find the optimal location of a range extender, just as it helped finding the best router location.