If you were ever in need of a secure connection and accessibility to blocked websites, you know how many VPN apps there are to choose from. A VPN keeps you safe on the internet by providing you with anonymity and access to blocked websites. The key to finding a good VPN app is to save money but gain when it comes to the app's options and services you can enjoy. This can be done by comparing several VPN apps and determining if the price mirrors the number of functions you get. In most cases, you can save on a reliable app with almost as many options as a pricier one would have. Let's find out how.
What is VPN?
VPN or Virtual Private Network is an essential internet tool that allows its users to surf the web freely and without fear of being prone to cyber-attacks. Using strong encryption protocols this software makes sure none of its user's internet data gets intercepted or breached. Using a single shared network between the server and the user it functions as a tunneling protocol which creates an unbreachable barrier all in order to provide safety for the user.
VPN also provides anonymity and safety to its users guaranteeing a safe internet experience.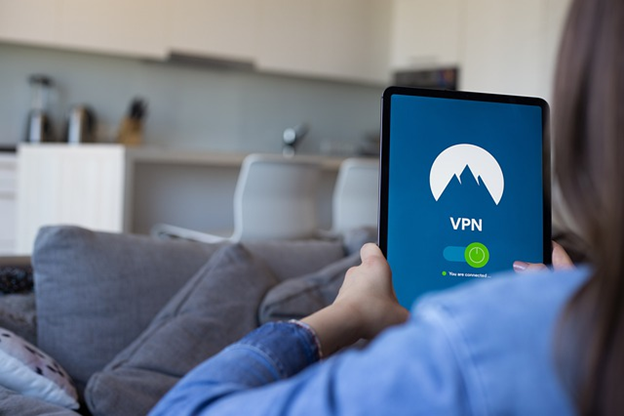 Make security a priority when choosing a reliable VPN
There are a lot of VPN apps with an array of features, however, security should be your top priority. Sometimes, even a pricey app can lack important options. Make sure a VPN of your choice has the following functions to offer:
military-grade encryption
DNS leak protection
a kill-switch
a range of protocols(L2TP, IKEv2, OpenVPN, etc.)
In general, a VPN app can protect your identity on the internet by making it impossible for hackers to track and see your private data. Whether you are browsing from home or using public wifi, a VPN will keep you safe.
Therefore, you can save money on a VPN app by choosing wisely and having in mind that security should be your top priority.
Let's compare: free vs. paid VPN apps
Free VPN apps
If you need a VPN occasionally or when going on short trips, then choosing a free one is a good idea. You can save money on a free VPN that will keep you just as safe on the internet. However, there are some VPN providers who can use and sell your private data to make some profit. One way to recognize these providers is by taking a look at the advertisement of the features they offer. If the list of features is overflowing but the app is free, something might be fishy. Logically thinking, if a free VPN app offers you the same amount of features that a paid VPN does, it is almost surely not a genuine provider.
Get a free VPN app with limited features since this means a reliable provider with almost the same offer as certain paid VPN apps.
Paid VPN apps
Having in mind that rarely any free VPN offers a list of features, there are a lot of good paid VPNs to choose from. In that way, you can save money by comparing a couple of paid VPN providers and choosing the best features to price ratio.
Here are some options a paid VPN offers:
Genuine protection of your private information
Great network security
No speed limits or imposed bandwidth
Access to more server locations
Unblocking world-wide content
When it comes to paid VPN providers, you really cannot go wrong. Most of the top-notch services will give an array of features available to its users for a fairly low price.
How to make sure you are saving money for VPN
As of today, there are a lot of services and providers in the field of Virtual Private Network and it is crucial for anyone who is looking to get VPN to choose the right option that will suit their needs the best. The best way to save money when choosing a VPN is to know what you are buying and to compare other prices and services they offer with each other.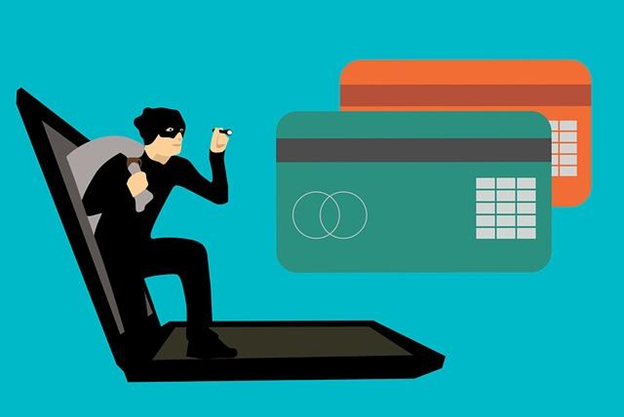 Cybercriminal is a real threat to internet users and it is crucial to realize when you encountered one
As the internet expands so do VPN services. Right now, there are over 300 VPN providers out there, offering all sorts of features and promotions but it is up to you to choose the best one.
Some of the main features you should look in the VPN are:
Fast connection speed
Strong encryption
High-quality security protocols
24/7 available customer support
Ability to access global content
Trustworthy policies
Good price to service ratio
Whether you are looking to watch your favorite streaming services or to start a business from afar you should know what the best deal for your situation is. Many services offer different features and it is up to you to decide which one suits you the best.
Then again, many top-tier providers will offer a free trial or money-back guarantee in order for you to test their service and if what they offer is what you desire.
Conclusion
Even-though the VPN service will have to be paid it is important to know what you are paying and to who. Reliable VPN sources can be easily spotted as they are often more advertised and available than others. Again, opt for the VPN service that suits your needs the best and check the subscription price which usually goes month to month.
You cannot go wrong with a VPN, it provides security and safety as well as freedom when surfing online, knowing that nothing bad can happen and that all of your personal or business information is safe and secure. The best way to save money is to not be caught in a fraud online which VPN safely blocks.