Guide For Huawei P8 Method To Unlock Bootloader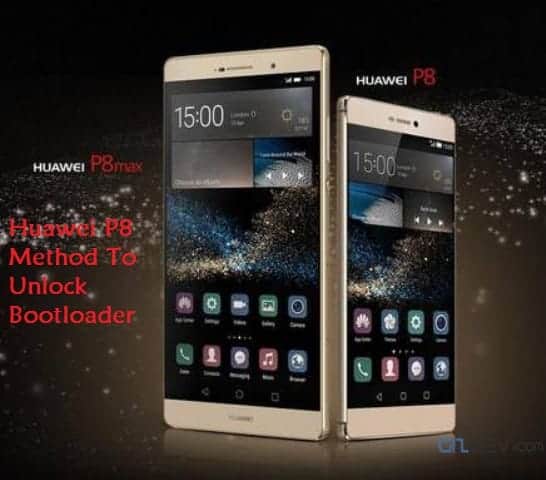 Huawei P8 from Huawei latest android smartphones and phones with some awesome specifications and features. It has 5.2 inches full hd 1080p display; 13 Mega-pixel camera ois enhanced; android 5.0 lollipop; 2600mah battery. If you recently bought the equipment, and to seek guidance on how to unlock the phone's bootloader. Here is the complete guide to let you do the same, once the phone's bootloader unlocked, you can easily install custom recovery and root the phone super-su. Unlock the entire process will take some time, but not difficult. To do this, you must contact Huawei to get the unlock code, then hand coding yourself.
Note: – Unlock Bootloader Will Wipe All Data On The Phone. So Do Not Take A Full Backup Of Your Important Data, Files, Images, Video, E-Mail, Contacts, Etc., When They Are Really All The Instructions Very Carefully And Follow Them On Your Mobile Phone Through Step By Step.
How To Unlock Bootloader On Huawei P8:-
Step 1:Get The Unlock Code From Huawei
Email To Huawei (Mobile@Huawei.Com). In This Format
Hello,
I Would Like To Request A Bootloader Unlock Code For My Huawei P8 Equipment.
Information:
Product: Huawei GRA-L09 
SN: XXX
IMEI: XXX
Product Number: XXX
Thank you!
Find Model Number From Setting About Eg-GRA-L09
Found IMEI- Go To Settings, Then Click On The Phone, And Then On Status. Or *#06#
Find The Serial Number (SN): – Go To Settings, Then Click On The Phone, And Then On Status. Or In Box
To Find The Product ID: – Enter ( * # * # 1357946 # * # * ) Into The Dial Pad To View Your Product ID.
In 1 2 Day You Will Receive The Unlock Code Then Copy The Unlock Code To Notepad
Step 2: Download The ADB And FASTBOOT Tool ,And Huawei Driver HiSuite
Step 3: Now Turn On USB Debugging Mode On Your Phone. By
Open Settings> About> Software Information> More.
Then tap "Build number" seven times to enable Developer options. …
Go back to Settings menu and now you'll be able to see "Developer options" there.
Tap it and turn on USB Debugging from the menu on the next screen.
Turn Off The Phone, And Start The Bootloader / Fastboot Method Mode. Press The Volume up + Volume Down + Power Button For A Few Seconds, Or Volume Down Insert USB Cable Until You See Some Text On The Screen. This Is The Fastboot Mode,
Step 4: Now Go To The Fastboot Adb Tool Folder , The ADB, And Open The Command Prompt By (Press Shift + Mouse Right-Click> Open Command Prompt).
Step 8: Type The Following Commands And Press Enter. (Replace The Code Received From Huawei A)
fastboot oem unlock Code
eg-fastboot oem unlock 12587478966
Your Phone Will Automatically Restart. If Not, Then Enter The Following Command
fastboot restart
Enjoy Unlock Like Huawei Dev For More Updates 🙂
https://www.facebook.com/HuaweiDev