MOTO XT192A / XT1578 and XT1585 Leaked: 2K screen + Qualcomm 810
MOTO XT192A / XT1578 and XT1585 Leaked: 2K screen + Qualcomm 810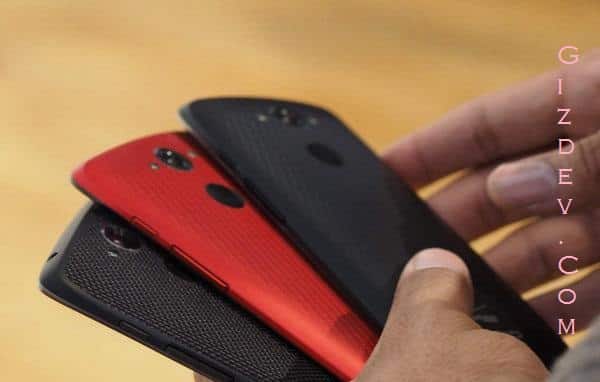 Recent Moto X Three Generations Of Exposure Caused A Lot Of People'S Attention, But This Is Not True Of Motorola'S Flagship Model. Recently, In The Foreign Forum Reddit Netizen Disclosed The Information The Upcoming Motorola For The Us Operator Verizon Launched Three New Machines, Its Mobile Phone Models Were Xt192a, Xt1578 And Xt1585, All Equipped With Android5.1.X Systems And 2k Resolution The Rate Of The Display, As The Droid Series Is Expected To Be Officially Released The New Machine
They Are Equipped With 2k Display
According To Foreign Friends In The Well-Known Forum Reddit Broke The News That Motorola Will Be The Us Carrier Verizon Introduced Three New Machines, Their Mobile Phone Models Are Xt192a, Xt1578 And Xt1585. Wherein, Xt192a Equipped With Android 5.1 System, The Touch Screen With A Resolution Of 1440 × 2368 Pixels, While The Xt1585 Is Equipped With An Updated Version Of Android5.1.1 System With 1440 × 2368 Pixel Resolution Touch Screen, As Xt1578 The Same Is Android5.1.1 System, Touch Screen, Compared With 1440 × 2368 Pixels Resolution.
Thus, Although There Is A Slight Difference On The Touch Screen Resolution, But This Difference Should Be Occupied By Partial Resolution Of The Virtual Key Reason That These Three Motorola'S New Machine Should Be Equipped With 2k Display And Equipped With Android5.1 .X System. In Addition, Since The Pixel Density Xt192a And Xt1585 Is 640ppi, While The Sub-Pixel Density Motorola Xt1578 Compared 560ppi, It Also Indicates That The Machine Has A Larger Screen.
Qualcomm Snapdragon 810 Processor
It Is Worth Noting That Motorola Will Launch Had Already Heard The News Of The New Flagship. However, When The Argument Is That Motorola Is Building A Motorola Droid Tablet Phone, And Ready To Be Released This Year As The Flagship Model. From The Exposure Of The Three Models, The Tablet Should Not Belong To The Category Of Mobile Phones, Because Xt192a Xt1585 And Pixel Density Is 640ppi, Then It Means That The Two New Machines Equipped With 5.0 Inches Touch Screen, Motorola Xt1578 Have 560ppi Pixel Density, It Indicates That The Machine Touch Screen Size And Droid Turbo Closer.