New Flyme OS [4.2.0.6I] Stable Rom For Meizu m1 note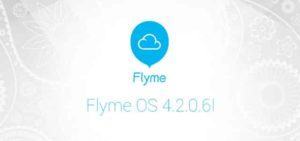 Update Log:-
System
– Increasing The Hindi Language Into The System.
– Added Arabic Language To The System.
– Added Turkish Language Into The System.
– Optimization Of The Treasury Security.
– Optimization Of The Smallest Sound.
– Fixed The Problem Can Not Be To Enable The Keyboard Closed Alarm Clock Input Complex Password.
– Fixed Bottom Bar Disappears After Issuing Disable The "Smart Hide Smartbar".
Phone
– Fixed Occasionally When Restarting Phone Application Abnomity.
– The Application Icon On Landline Unresponsive Taps.
Set Up
– Added A Switch To Control The Locked Screen Slide Right Gesture.
– Increase The Color Temperature Adjustment Function.
GPS
– Optimization Of GPS Positioning Speed.
Wifi
– Fixed Occasional Errors Can Not Be Automatically Connected To The Hidden Hot Spots.
– Fixed Issue Off Automatically When Connected To Encrypted EAP-PEAP Hotspots.
Flyme Main Screen
– Automatically Fix Vulnerabilities Exit Slide The Screen To View The File Folder Folder Up, Check The Multitasking Bar.
Camera
– Optimization Of The Camera'S Start-Up Speed.
– Optimized Field Mode Light Shooting Photo.
– Optimization Focus Adjustment In Manual Mode.
Gallery
– Fixed Occasional Crashes Gallery, Large-Size Preview Of The Photo.
Bluetooth
– Fixed No Reason To Restart The Problem, Can Not Connect To A2DP, Bluetooth Can Not Be Used And So On.
Video
– Fixed An Error That Can Not Be Scanned Video On The Local Disk.
– Fixed Play MEPG Audio And Video Coding, Voice And Tottering Frame Was Wrong When MPG Video Formats;
Music
– An Increase Of EP-21HD Dirac HD Audio Headset Option.
– Fixed All The Settings Can Not Be Wrong In The Equalizer Option To Adjust The Negative Base Value.
– Fixed A Bug When Turn On And Off Repeatedly, The Equalizer Will Lose Effectiveness.
Calculator
– When You Start The Calculator, Fixed A Crash.
– Fixed A Calculation Error In Some Cases.
_Download Rom_
[sociallocker]
ROM Information :-
ROM OS Version: v4.4.4 kitkat
File Size : 642.80 MB
File Name : update.zip
[/sociallocker]