Establishing your online presence is the most important way for your potential customers to find you. Time and again it has been proven that most people will find you online first and then will consider visiting your physical store. Website builders for small businesses help you create your online presence that matters. A website builder can help cut down on your costs especially if you are on a budget.
While there are a number of e-commerce platforms that are available, you need to know about their pros and their cons. Only then can you be sure that it is the best for your business. The main aspect that you should be thinking about is the cost, user-friendliness, and SEO aspects of the website builders. These features will give you what you need to start building your store's website. But which of the website builders is the best one for you?
Review Of The Best Website Builders Available Now
It is one of the most used CMS' as over 25% of the websites use it at present. There are two versions of WordPress that are available; WordPress.com and WordPress.org. The latter is the one that is better for small businesses.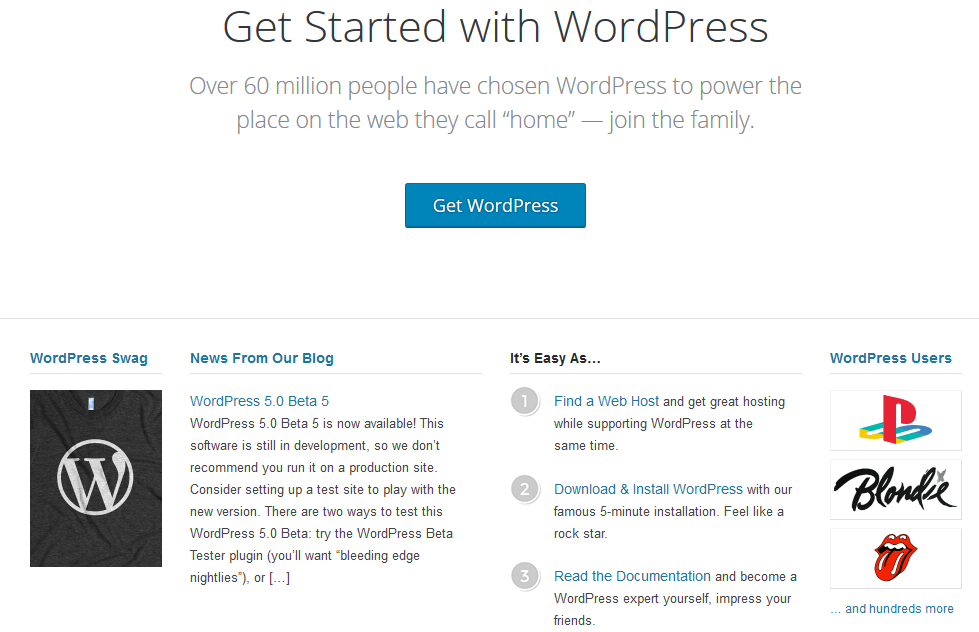 WordPress is great for small businesses.
The good:
You don't have to pay for it as it is an open source CMS platform. This can save you money right off the bat. You have a variety of plugins to choose from. You can design your website easily with the help of WordPress website builder. It makes it easy for you to design complicated and easy websites. You can choose from a wide range of builders that are made for WordPress. And SEO comes integrated with it. This saves you time and effort.
The bad:
Security is something that you need to take care of in WordPress. The updates need to be manually installed by you whenever they are rolled out.
One of the easiest website builders is Squarespace. This website builder helps you to make websites that look amazing and are easy to create.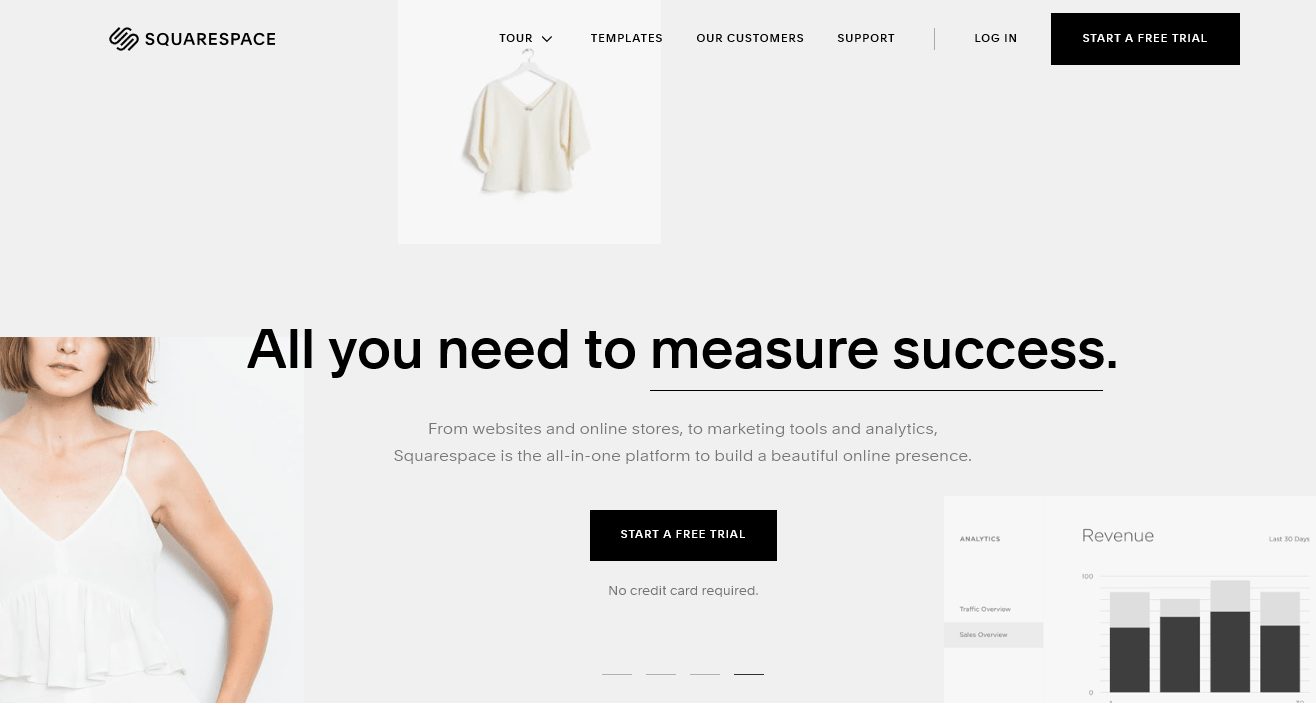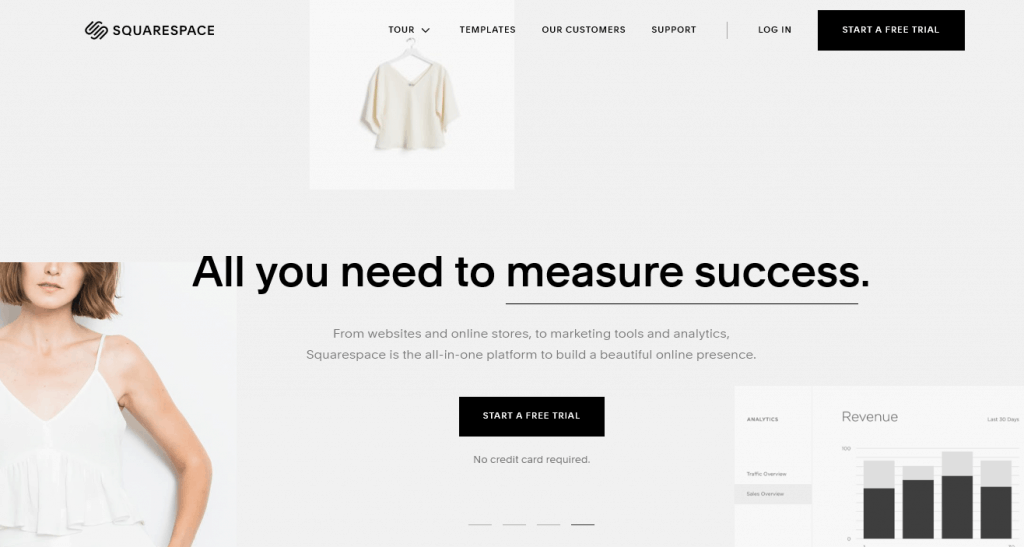 Squarespace lets you design websites that are sophisticated.
The good:
Squarespace can be used by beginners. It provides you with lots of templates and it is fully hosted. There are various plans and you can choose the plans according to the features you are looking for. You have the ability to sell as many products as you want. Squarespace is a website builder that allows you to accept donations as well.
The bad:
You need to pay for the plan that you choose. If e-commerce is a major part then it can get expensive. The custom domain is not free after the first year and you will have to pay for renewing it.
Shopify is one of the most reliable names in the e-commerce industry. It provides some of the best plans for small businesses who lack the expertise in website management and store management. Currently, more than 500,000 businesses use Shopify as their ecommerce platform.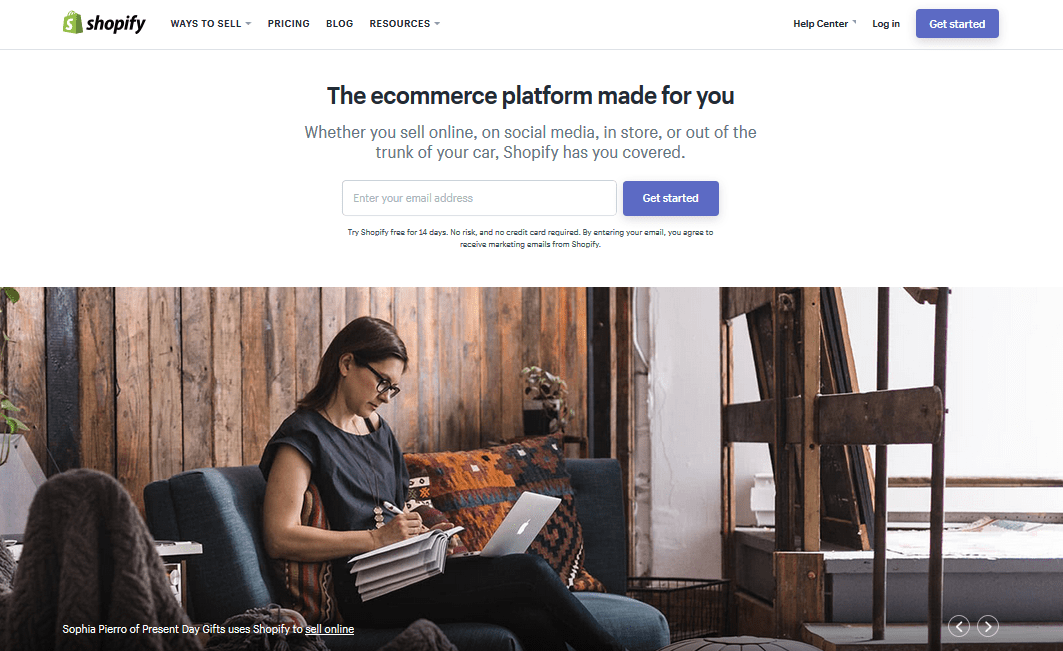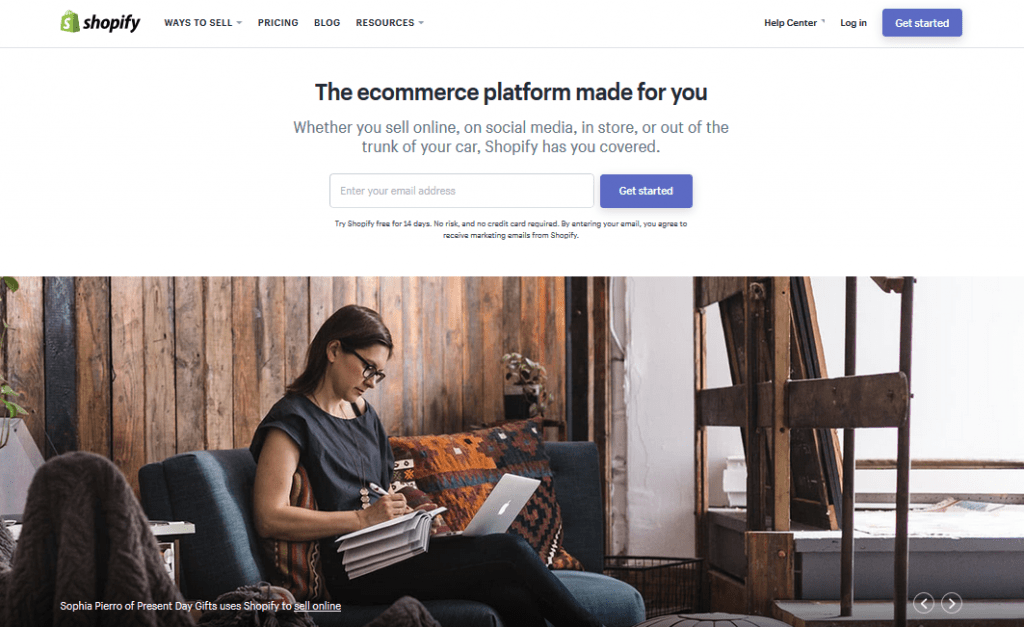 Shopify is one of the most trusted ecommerce platforms.
The good:
Shopify website builder is for all types of people regardless of how much experience you have. It makes creating an online store effortlessly. You can use Shopify's features to start your blog too. Worried about the technical aspects? You don't need to be anymore because Shopify takes care of all of them. There are over a hundred themes that you can choose from that too without going too much into the technicality of things. Even the most basic plan gives you a plethora of features to work with. Shopify provides exemplary support and can easily integrate with WordPress.
The bad:
Shopify's only problem (if it can be called that) is that you need to pay for the plans. But the plans are affordable and so should be alright for small businesses to start with.
When you are looking for a free builder for your online store, this is one of the best that you can get. It is great for small businesses because of the prices associated with it.


Weebly is a well-known website builder.
The good:
This drag and drop website builder makes it easy for you to create your website exactly as you want. There are impressive templates that you can find at Weebly. You get a fully hosted website. There are limitations with the free plan by Weebly but you can still get some features that are great for starting out with. You can buy expensive plans and get the features you seek.
The bad:
If ever you want to use another builder, then it becomes difficult to change. The free plan is not that useful and you end up getting an expensive plan for the features that are necessary.
Don't want to be technically in charge of your website? Then SiteBuilder is great for you as a website builder. This fully hosted website builder lets you create your website while ensuring that you can concentrate on things that matter to you.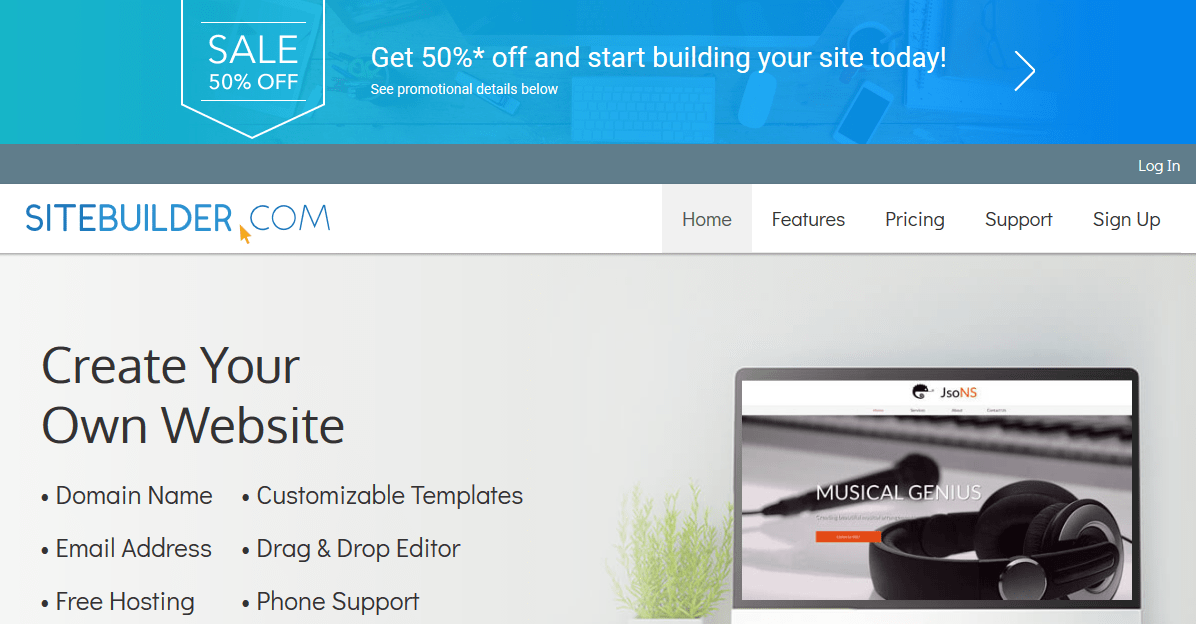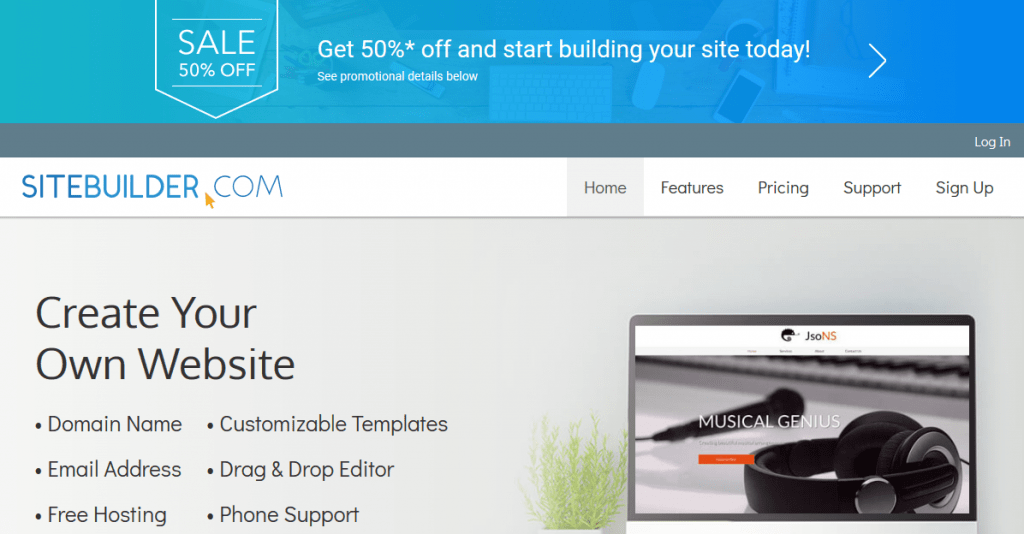 SiteBuilder makes website creation easy.
The good:
You have a variety of packages to choose from and you have thousands of options for templates. This can save you from starting to create a website all on your own. You can integrate easily and there are tools for analyzing your business's performance. You can get an email address and a domain name when you choose the Pro plan which is affordable. This builder has tools which allow you to analyze your website's performance.
The bad:
The free plan provided by SiteBuilder is limited in nature and has annoying ads that can affect your potential customers. Your website will look untidy due to the ads and can drive down sales.
Now that you are aware of the 5 website builders, which website builder is it going to be for you?
Related –