On 21st September 2018, Xiaomi Mi8 screen fingerprint version is going to launch officially at 10 am. Xiaomi company has released two versions of this model one is 6GB+128GB version, the price is rupees 32000 approx (in Indian currency) and the other is an 8GB+128GB version, price is rupees 36000 approx (in Indian currency).
Xiaomi Mi8 Screen Fingerprint Version Releasing on 21st September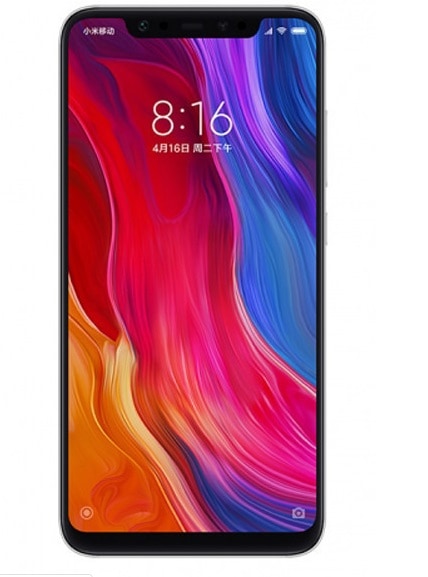 Xiaomi Mi8 Screen Fingerprint Version Specification :
The main feature of the phone is it supports screen fingerprint recognition. The screen fingerprint technology is the new generation of fingerprint sensing technology. In the Previous Xiaomi 8 phone there was fingerprint sensor at the back side of the phone but in this new version of the device, it has advanced screen fingerprint technology.
It needs to be mentioned that Xiaomi 8 screen fingerprint version uses the pressure sensitive screen fingerprint technology, and the screen is unlocked in no time which provides the user a good fingerprint unlock experience.
If we look at the core configuration, Xiaomi 8 screen fingerprint version got 6.21-inch Samsung AMOLED display. The device is powered by Qualcomm Xiaolong 845 processor. The device has a battery capacity of 3000mAh.
In the camera section, Xiaomi 8 fingerprint version got rear 12 MP wide angle + 12 MP telephoto dual camera. The 12 million wide-angle lens is Sony IMX363, unit pixel area is 1.4μm. The camera supports Dual PD dual-core focus and four-axis optics Anti-shake. It has a front 20MP camera.
If we look at the other features, the device supports dual-frequency GPS positioning. It uses L1 band of 1575.42MHz and the L5 band of 1176.45MHz for dual-frequency positioning . All the android applications like maps, cab booking services etc which uses GPS positioning will get an accurate location for this technology.
The Device is launching on 21st September 2018. We will get to know about the other features of this device after its release.