Xiaomi Scishare Coffee Machine Review & Coupons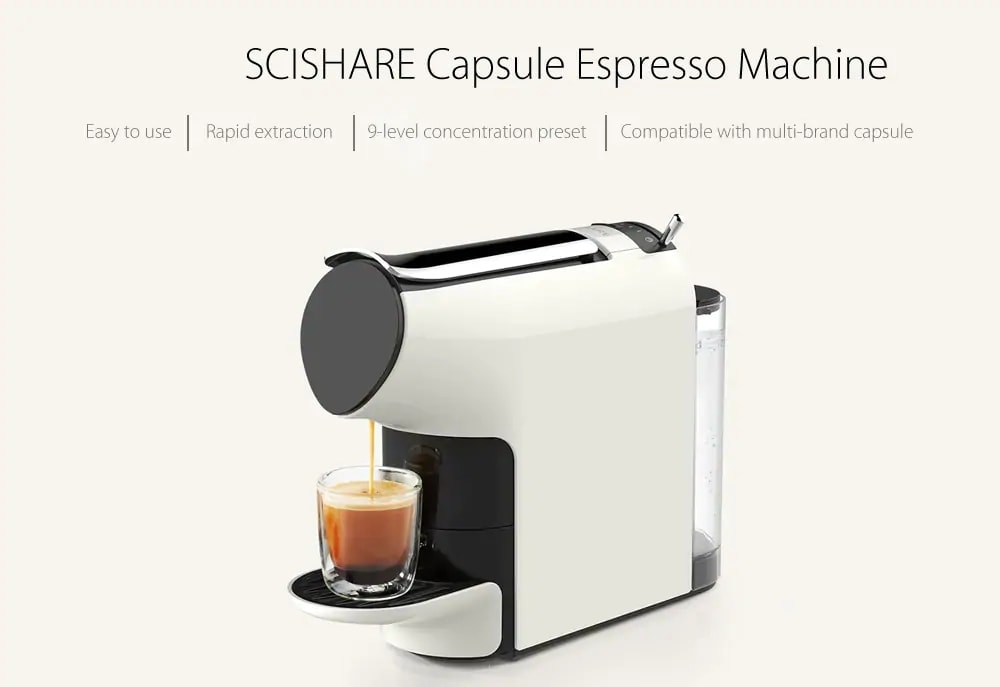 Everyone loves the rich, full-bodied flavor of a coffeehouse blend, this SCISHARE coffee machine saves your money and can brew your favorite coffee at home by producing 19-bar pump pressure to extract the full flavor locked in every ready-to-use capsule. Its 9-level cup choices let you customize flavor strength to your liking. The height-adjustable drip tray accommodates cups of all sizes, and the machine can automatically switch off after 15 minutes of inactivity for your safety and energy saving. The one-button design and LED indicator make the operation more visual and easier. Its small body with compact appearance makes it easy to place anywhere, even on your office table. SCISHARE cooperates with many coffee brands, selects the premium coffee capsule from Europe. Thus, you will have different choices when purchasing coffee capsule.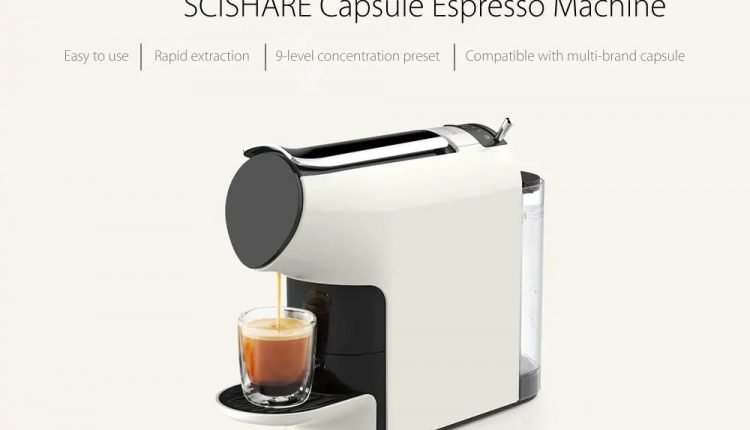 The Scishare Coffee Maker is built by Ningbo Heart Technology Co. Ltd, and it measures 340x100x260mm. It houses a 19-bar electromagnetic pump that has a power rating of 1200W, is touted to prepare coffee in just a minute. For power efficiency, the coffee maker comes with automatic switch on/ off feature that shuts the machine after 15 minutes of inactivity.
Main Features: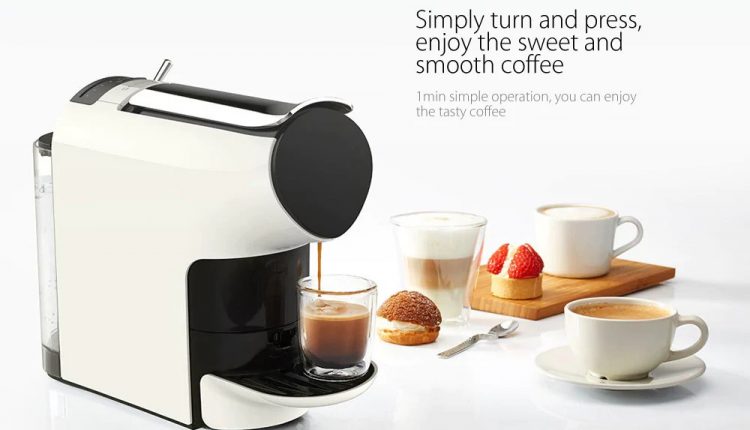 [maxbutton id="11″]
One minute to prepare one cup of coffee
The worst morning is when you do not have time for a cup of coffee. Scishare can make one of the fastest and probably the finest coffee you will ever taste. It might be even better than a coffee from your favorite shop. Scishare uses innovative brewing system to give you smooth and rich coffee instantly. You will definitely find time for that.
High pressure pump
Superior extraction system which delivers up to 19 bar pressure
Customize every cup
Innovative 9-level system lets you customize the flavor strength to suit all tastes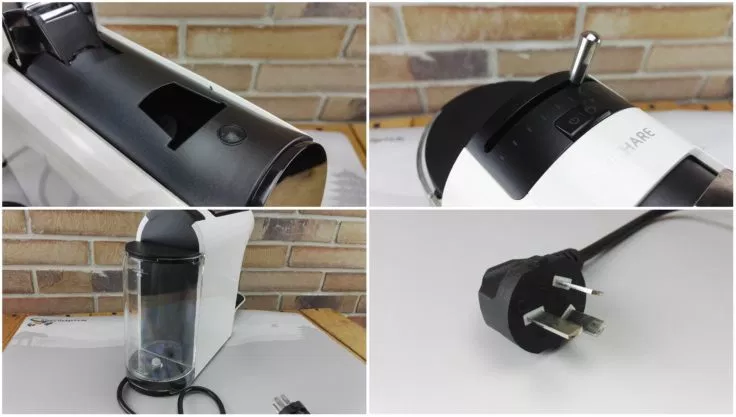 15min automatic shutoff
It can automatically switch off after 15 minutes of inactivity
Adjustable drip tray
Fit all sizes of cups
Small body with compact appearance
Can be placed anywhere, even on the office table because its have a small body size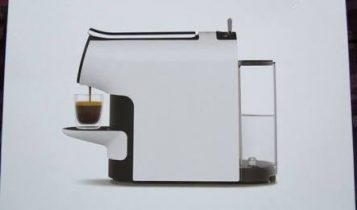 Compatible with multi-brand coffee capsules
Perfectly fit SCISHARE coffee capsules, and you still have different choices when purchasing coffee capsule of the alike size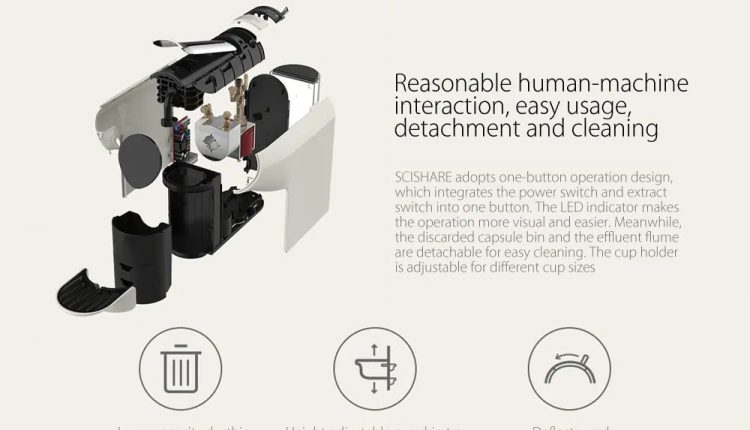 Buy it now :
[maxbutton id="11″]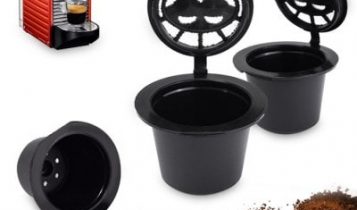 Buy Refillable Coffee Capsules :
[maxbutton id="12″]