Disable Camera Forced Max Brightness On HTC U11 With Magisk Mod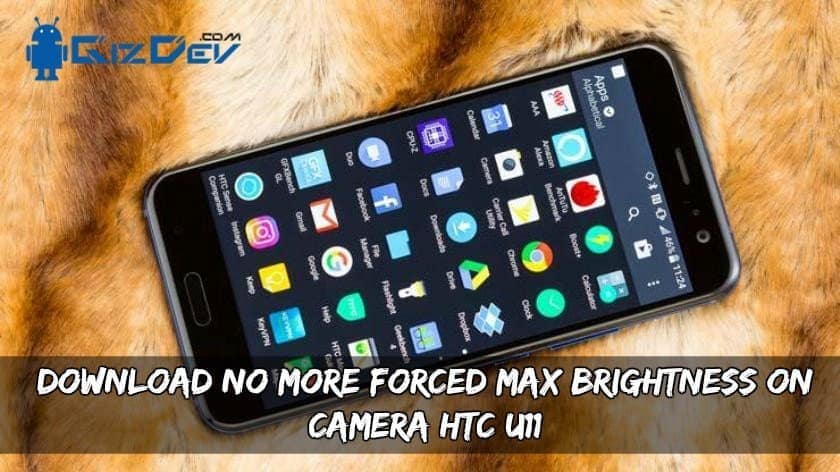 Disable Camera Forced Max Brightness On HTC U11 With Magisk Mod
Tired of Max brightness in HTC U11 Camera? Then this post is for you. You can flash the ZIP file to disable the forced max brightness. So Download the mod to Disable Camera Forced Max Brightness On HTC U11 With Magisk Mod. HTC U11 camera goes into max brightness when we open the camera app. It is too much pain to eye when we are in low-light conditions. This option is safer in high-light conditions. But in the nighttime or low-light conditions, it causes strain to eyes. So to avoid this and if you want to Disable Camera Forced Max Brightness then follow the post.
What Is Forced Max Brightness:
Forced max brightness is a feature of the camera. If you are in high light conditions like on sunny days. This is a helpful feature in these conditions. If you open the camera the brightness goes to its highest level possible automatically. But this feature is real causes a strain to eyes. When you are in low-light conditions bright screen causes strain to eyes. To avoid this flash the ZIP provided below. Before that take a look what is required to use disable this feature.
Gizdev Recommendations:
Requirements:
HTC U11 With Root Access.
TWRP Recovery.
Magisk Installed.
⇓⇓ Download No More Max Brightness Fix ⇓⇓
Guide To Install:
Make sure you have TWRP and Magisk installed.
Download the No_MoreMax_Brightness.Zip and copy to your storage.
Boot your phone into TWRP Recovery.
On the main screen of TWRP tap on install.
Navigate to the No_MoreMax_Brightness.Zip and select the ZIP.
Swipe to flash the ZIP.
After successful flashing, reboot the device. If you like the post don't forget to share it. Also, If you have any problems you can comment in comment box below. You can message us at our official Facebook page GIZDEV.