Install Remix Os In Hard Drive And Create Dual Boot with Windows

Install Remix Os In Hard Drive And Create Dual Boot with Windows
Remix Os a Chinese based Android Operating System developed for Tablets Android Tv Boxes. This month jide Chinese based company officially told they will launch Android-based Remix-Os for Desktop Pc's and Laptops in a press conference. Here the developer version download link you can test it this os very beautiful and smooth, now remix os for PC based on Android 5.1.1 with many apps built in play store and google apps. Go to look and guide how to boot Remix-Os on your PC and laptop, We already posted how to install remix-os on USB drive now we guide how to install remix os on a hard drive and create a dual boot with Windows 7,8,10.
Remix Os Features:-
Limitless multitasking.
Online Update.
Notifications .
Google Play Store.
Google Apps.
Run Android Apps On Pc
Play Android Games On Your Pc.
Portable Os.
Support Wifi Ethernet.
Android 5.1.
Gizdev Recommendations:-
⇓⇓Download Remix Os 2.0 Developer Version⇓⇓
Remix_OS_for_PC_64_B2016011402_Alpha_Legacy.zip / Torrent
Download Latest Version From Official Link
Guide To Install Remix Os In Hard Drive And Create Dual Boot:-
Preparation
Install MiniTool Partition Wizard Free On Your Pc From Here ->.
Download and Install EasyBCD On Your Pc From Here ->.
Install 7zip Or Winrar On Your Pc.
Create A New Drive On Your Pc.
Shrink Any Drive With Space 5 to 10 Gb Space.
Shrink And Create New Drive
1-> Open Disk Management By Right Click Computer -> Manage -> Disk Management .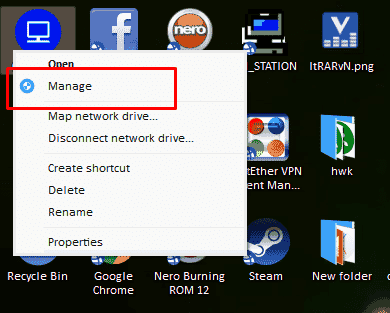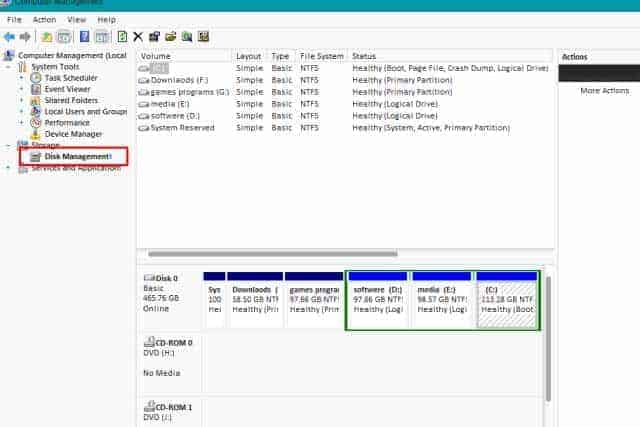 2-> Right Click The Drive Which Drives Free More Than 5 Gb, Then Click Shrink Volume.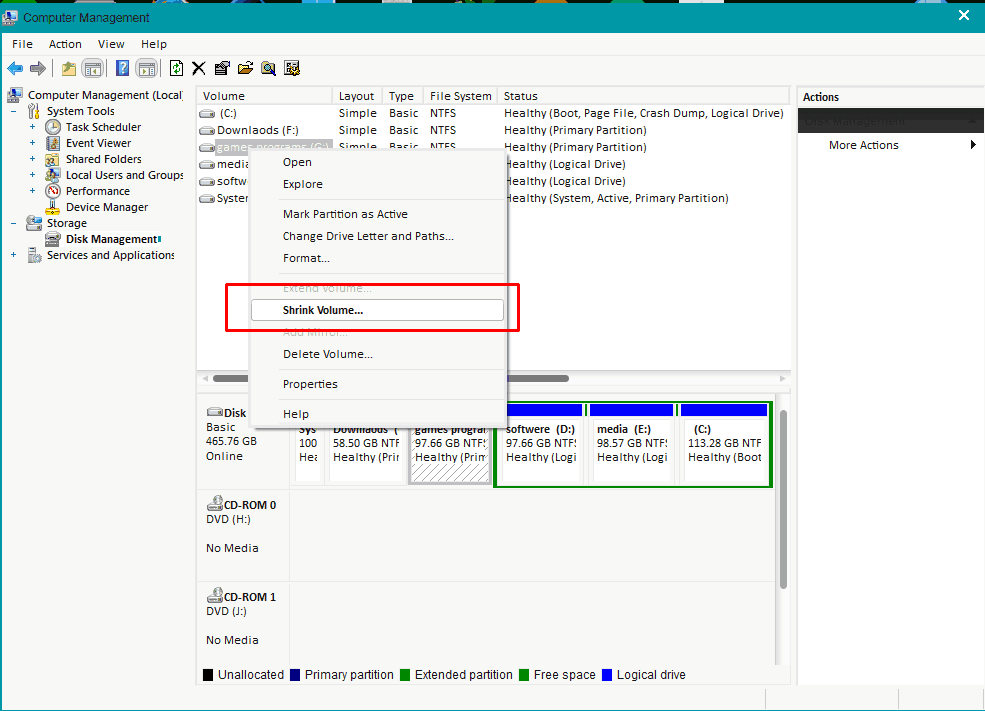 3-> Enter The Amount Of You Want In New Drive Create 5 To 10 Gb Then Click Shrink Wait For It Done.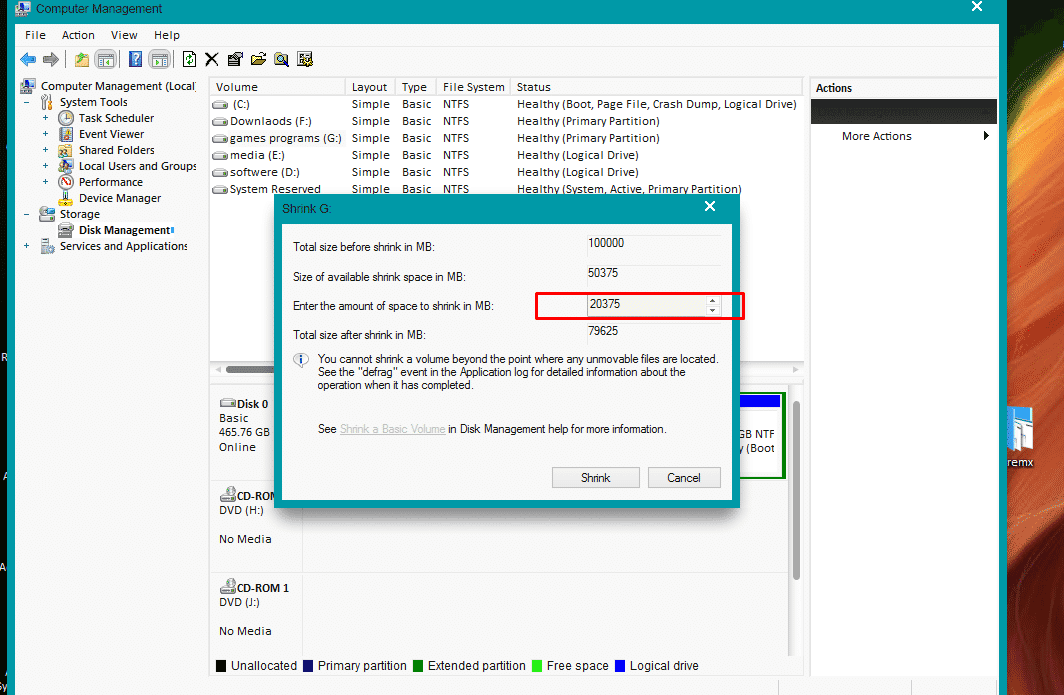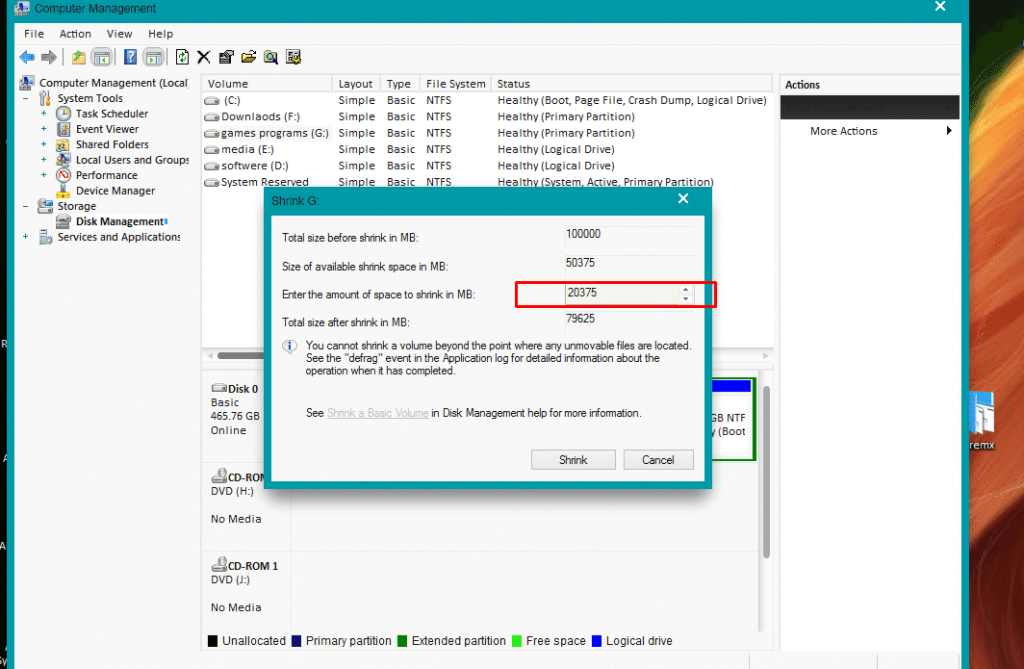 4-> New Unallocated Space Will Show Right Click On It Then Create New Simple Volume.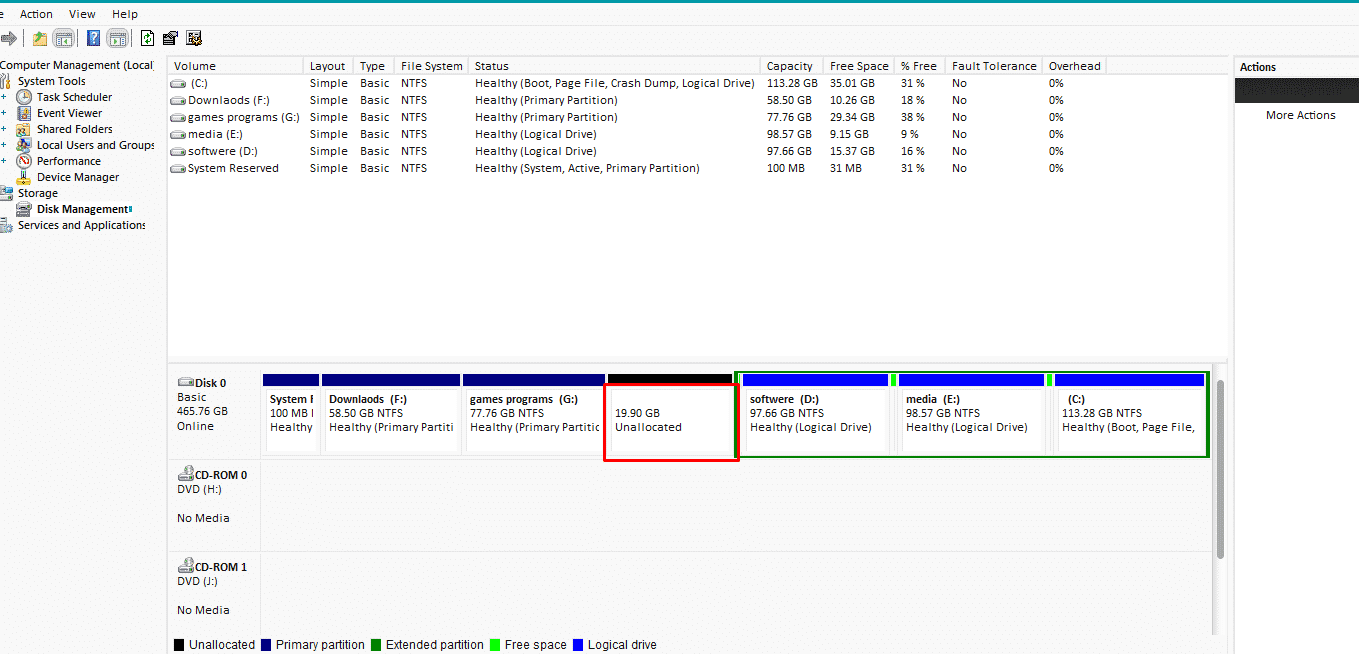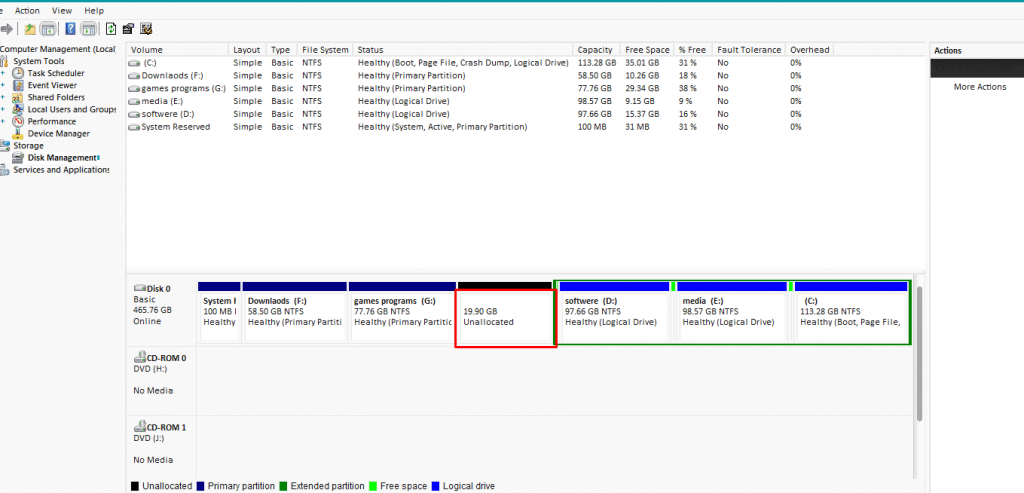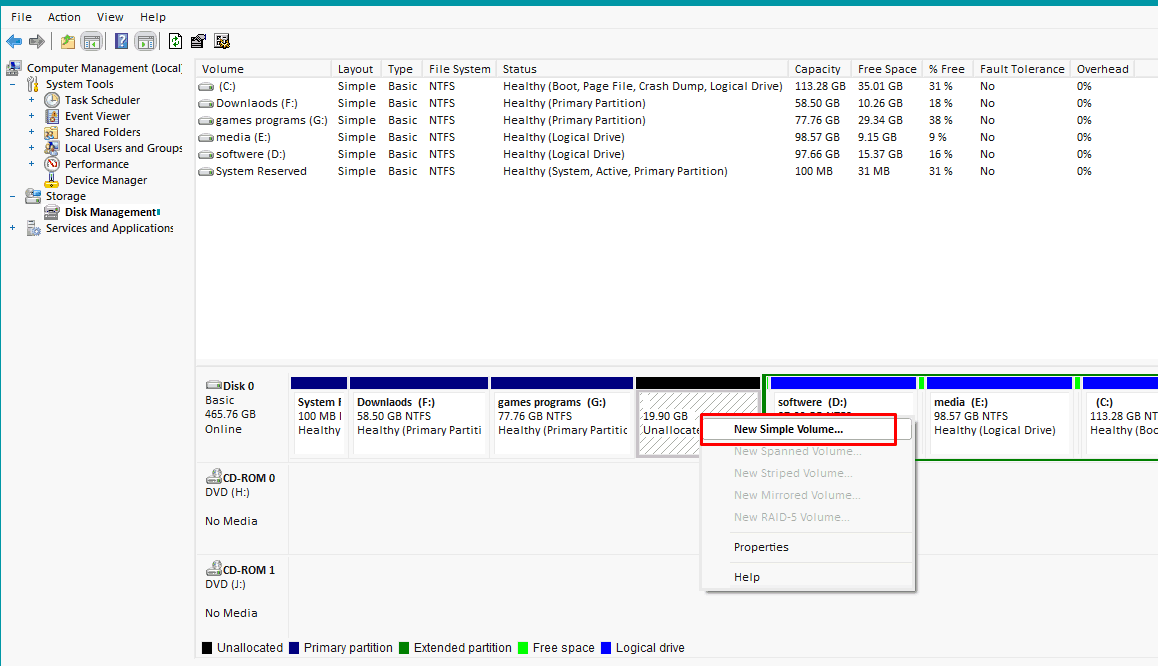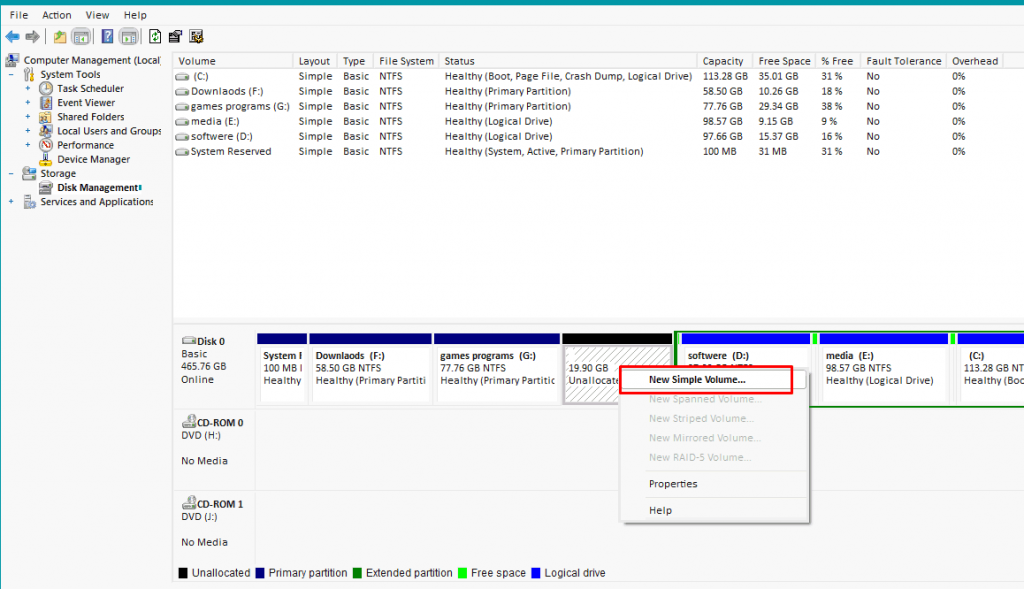 5 -> Select Size And Click Next Change The File System To FAT32 Change The Lable Name To Remix_Os Then Next And Finish.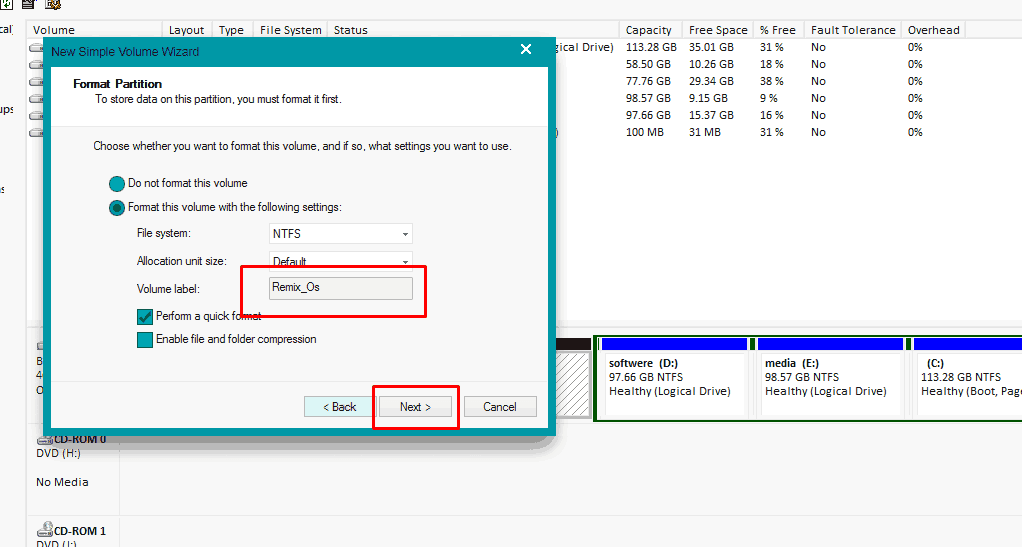 6 -> If You Have Already 4 Drive Then You Can't Create New Partition With Disk Management Use MiniTool Partition To Create 4 + Partition.
7 -> Run MiniTool Partition From Desktop.
8 -> Click On Unallocated Then Create.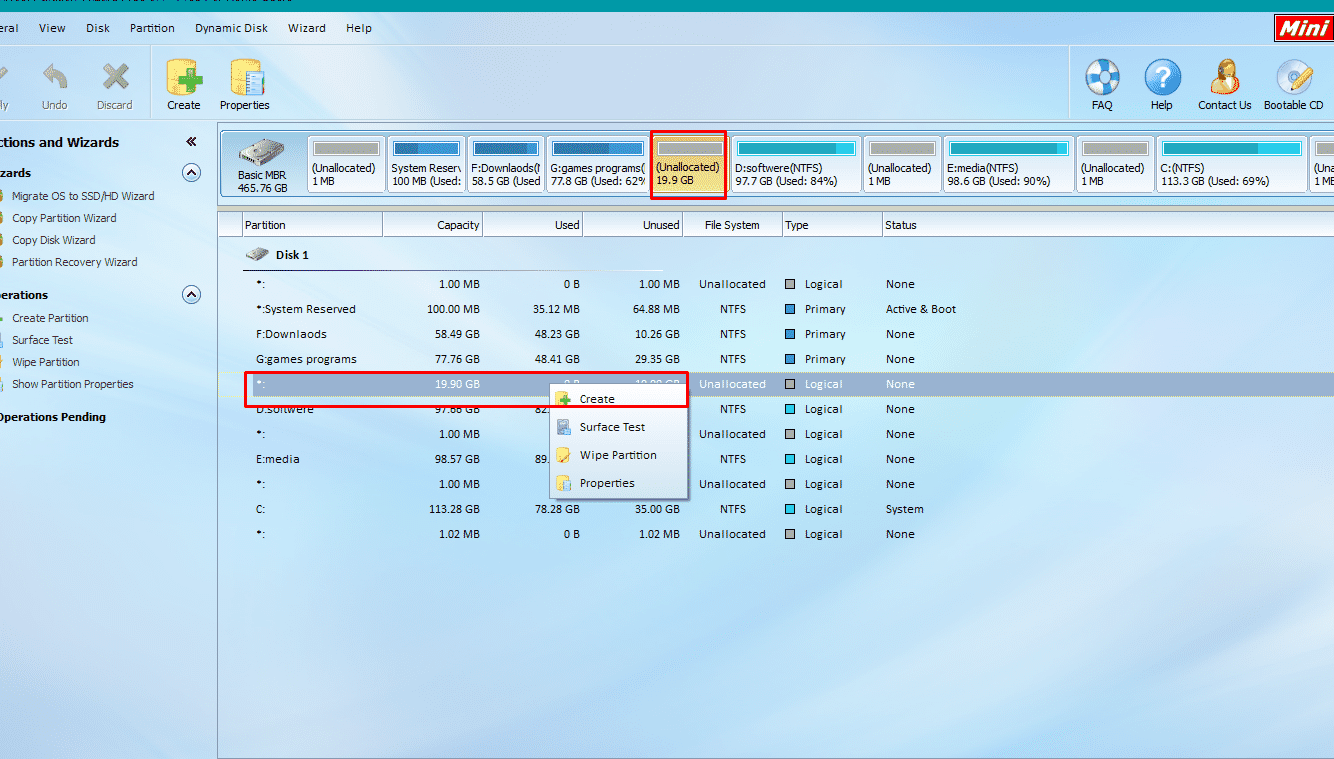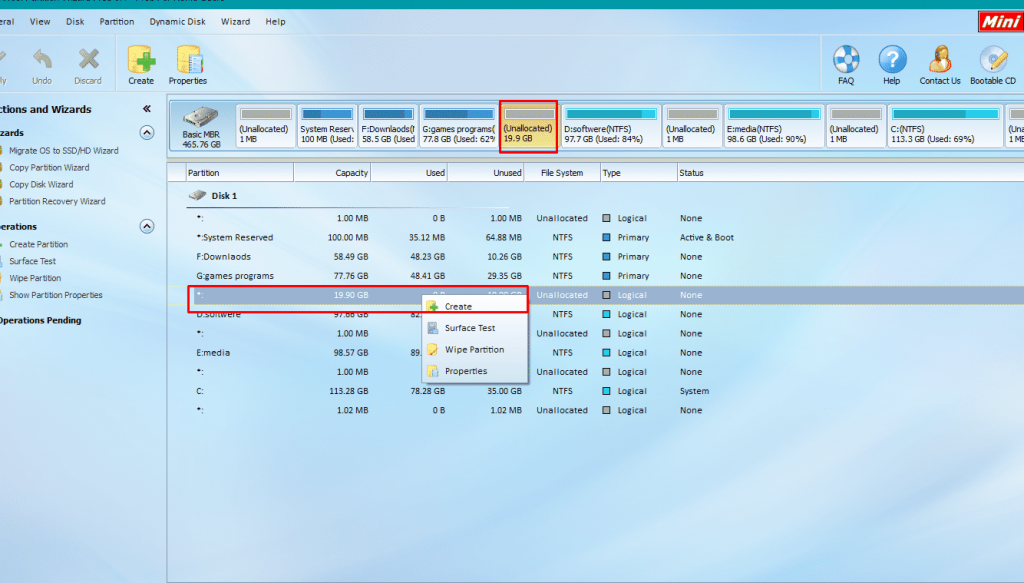 9 -> Change The File System To FAT32 Change The Lable Name To Remix_Os Then Click Ok.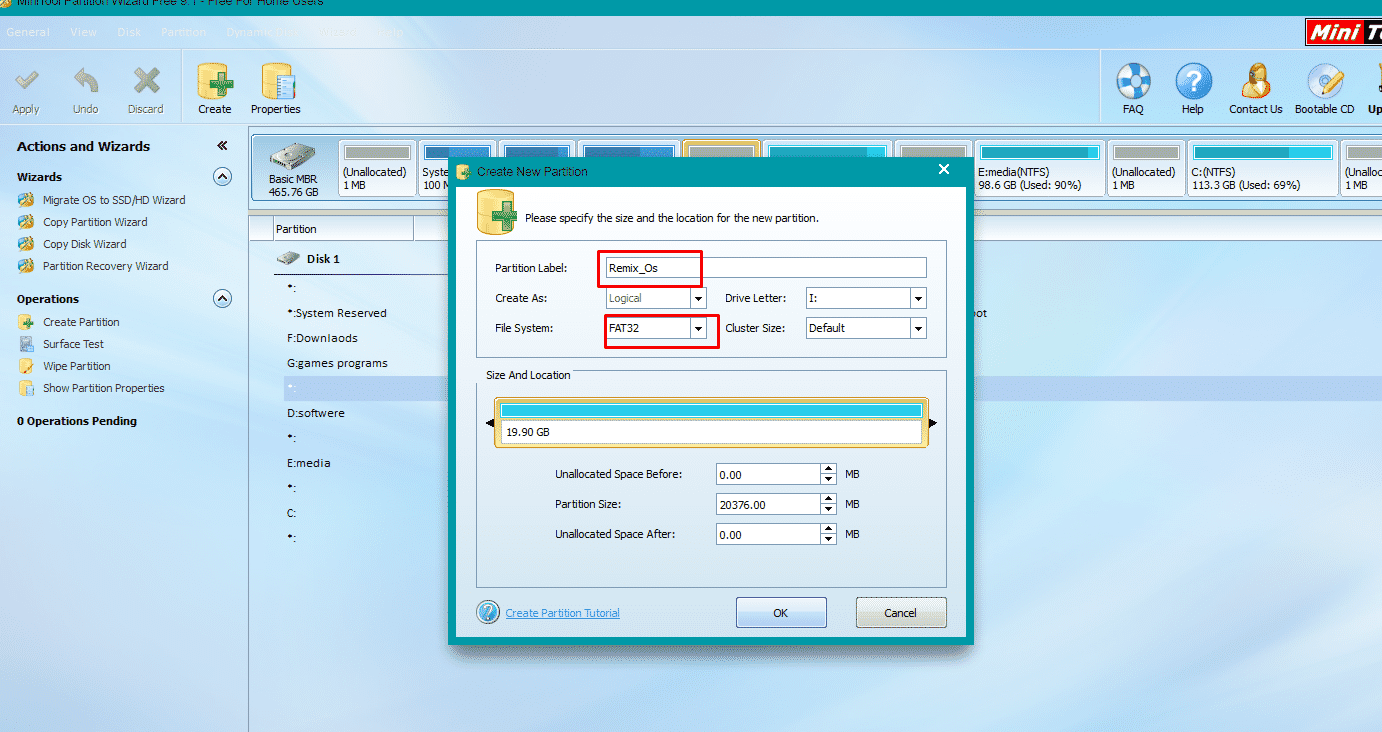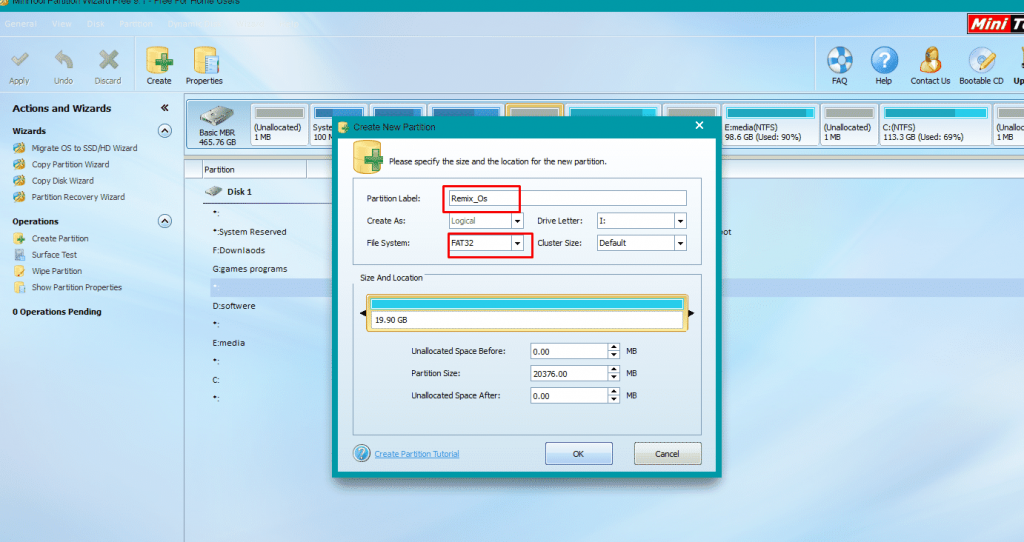 10 -> Click On Apply In MiniTool Partition Tool And Confirm It.
New Drive Will Show In My Computer After It Done.
Install Remix Os And Create New Drive:-
1 -> Download Remix Os Zip Unzip It Copy The Remix_OS. Iso To C Drive.
2 -> Unzip The Remix_OS. Iso Using 7Zip Or Winrar.
3 -> Copy Remix_OS. Iso Unzipped Files To New Shrinked Remix Os Drive.
4 -> Run EasyBCD 2.3 Us Administrator From Desktop.
5 -> Click On Add New Entry Click On Iso Tab Change The Name To Remix_Os Browse The Iso From Path Click Add Entry.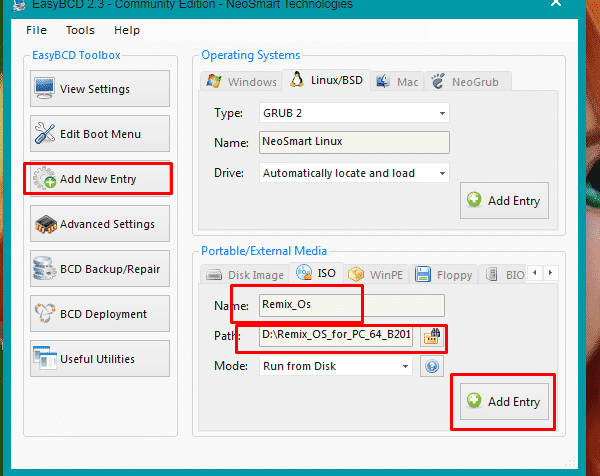 6 -> Go To BCD Backup/Repair Option-Click On Re-Create/Repair Boot Files Then Perform Action.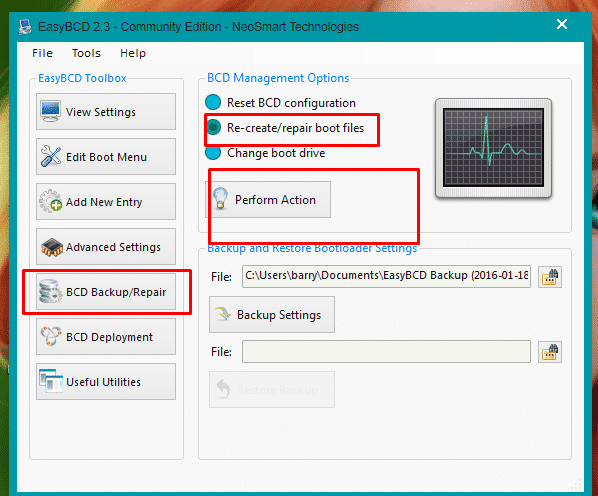 Reboot Your Pc And Boot into Remix Os 🙂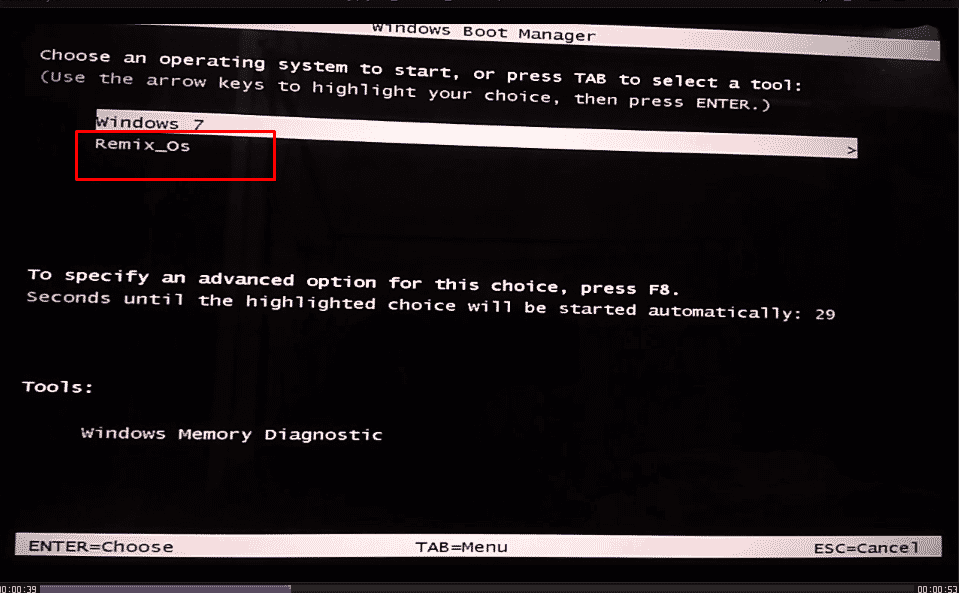 Full Video Guide