Every phone launches with its own customized camera app. Whether it's an iOS device or Android or any other. But there pretty less third party camera apps available to try. Well, I tried few apps from Play Store most of them are shitty beauty apps and others are just normal cameras with some 1 or 2 differences. But this time Adobe is launching its Adobe PhotoShop Camera For Android. Its been in the news from yesterday, I am eager to get my hands on the app. Now only beta access for limited invitations is in, once we get an Adobe Photoshop Camera APK from any source I will share it here. Till then you can apply for BETA signup. Let's get to know more about Adobe Photoshop Camera for Android.
Adobe Photoshop Camera:
The Adobe_Photoshop camera is said to be an Artificial Intelligence camera app from Adobe. This camera will automatically detect subjects, objects and will decide the best filters which can be used for that subject or object.  According to the latest report from THE VERGE, this camera uses Sensei AI to recognize the objects, subjects whether it may be landscape or the most popular one selfie, food and various other things. After capturing the image AI will automatically apply the best filters and suggest you the best filter from which you can apply. You can also apply the filters to the images captured from camera roll too. Now the limited preview is rolling out for the iOS and Android users which is limited. You can apply from the below links and I'll update once I get the APK files.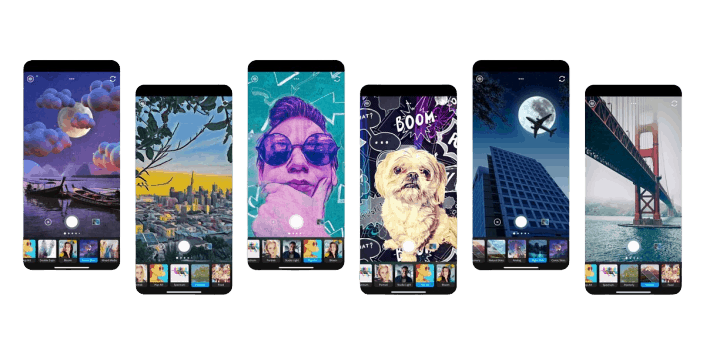 According to the report, photoshop camera will launch with some of the artist created lenses. Adobe is also recruiting artists to create the filters, effects and custom lenses just like how Spark AR and Facebook do it. So if anyone designer reading this you should apply for the adobe_photoshop camera app. As the name is Photoshop so I think this will not be just a simple camera app we usually get on play store. The interesting feature revealed is that the auto masking feature will use sensei to get a selection tool and make a clean selection around the object. After selection, you can apply the bokeh effect and all other.
Apply For Beta Access:
You can go to the above page there you will see some information about this new Adobe Photoshop Camera for Android and iOS. Click on Sign Up read the instructions and fill the form.
Adobe Photoshop Camera APK For Android:
The Adobe Photoshop Camera APK For Android file I'll update once I get from any sources. till then we have to wait!!
If you like the post, don't forget to share it, Also like our official Facebook and join the telegram channel to get instant updates!!