There are lots of modded apps available right now. That's the beauty of Android. So we have posted lots of MODs which are very much popular. Like Yo WhatsApp mod, GB WhatsApp, and FM WhatsApp. We have also Instagram X Apk which is really good. Now this one is another Aero Instagram. I used this mod and it's really good. All the features and options are easy to know and easy to apply. The best thing is we have lots of options for appearances and looks to select for this app. So let's know some information and features offered by Aero Instagram APK. Aero Insta APK you can download from the links below. For now, let's know some of its features.
I was a fan of Instagram X Mod but maybe the developer has discontinued its development. This MOD is an updated version of Aero Instagram APK. There are additional features that are added now. There are other versions you may find, but this is categorized on the basis of who modded the app. So let's check out some of its features if you are new to this. Let's check some of the basic features of Aero Insta APK.
Basic Features Of latest Aero Instagram:
You can download videos and pictures from history
You can easily hide your stories and select the peoples which you want to view your story
Customization: hell lot of customization of Instagram. It includes customization conversations screen and conversation.
The most important feature you can find out who follows you. For example, if you follow a person but not sure he follows you or not, then Instagram Plus will do it for you. Just go to that person profile there under profile name you will see he follows you or not simple.
Translate comments in your own language
You can copy comments, Bio
The best dark mode!!
Hell lot of options to select the appearances
Dark Green, Dark White, Gold White, Light UI options are available
Hide typing
Hide "Seen" Status from messages. That is you can hide the seen button even after you see the other messages
Fast forward and rewind videos instantly. You can just fast forward and rewind any video without the need of waiting for it to get to your point.
Start and stop the auto-loading of Instagram videos. Just by holding a camera icon on top left corner, you can toggle the options.
Many more features are available. Just read below and download the APK. Install it and enjoy the Instagram MOD. If you want a cool Instagram with beautiful customization and features, then this is for you. All credits go to the developer be sure to visit his Official Aero Instagram. Check out some of the screenshots below to get a visual reference of Aero Insta APK for Android.
Screenshots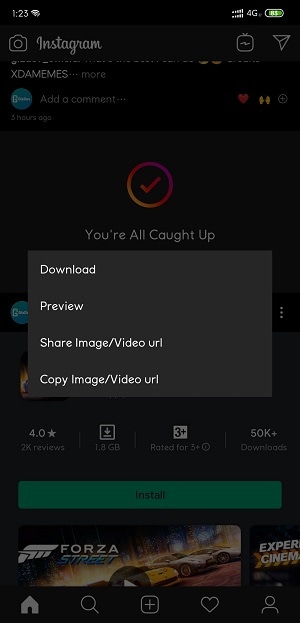 Previous 18.0.3 Changelogs
There were a few bugs in the previous versions they are now fixed in the 18.0.3 version.
Previous 19.0.2 Changelogs
Instagram base version updated to 232.0.0.16.114.
New features have been added to the AeroInsta Settings Feed section.
New features have been added to the AeroInsta Settings Stories section.
Changed the structure of AeroInsta Settings, now more compatible.
Now the automatic update check is set to check every few days, not every AeroInsta boot.
Improved some quality enhancement options.
Different embedding techniques were used for greater compatibility.
Adjustments have been made to block ads.
Fixed some color bugs in colored AeroInsta versions.
Fixed some reported crashes.
AeroInsta Settings crash fixed.
Fixed some privacy features bugs on some devices.
Previous 20.0.0 Changelogs
The major addition in this update is blue tick verify badge URL creation. For example you can create your own blue tick URL address and share with your friends, so the accounts you set among your friends will appear with a blue tick / verified badge. Below are the other changes.
Deleted "👀 Ghost viewer joined! …." text and added "Ghost Viewer 👻" warning at the top right of live stream. This means that you are watching the live stream in secret.
Added some links and warnings within the app.
Added "Other Options" to post options.
Changed the design to make AeroInsta Settings easier to understand.
The "hide view live" feature has been improved and stabilized.
"Heart icon" option works more stable.
Fixed the issue where reels sounds were not muted when "always start videos with sound option" is enabled.
Developer options open without "numbers" by default.
Fixed the remove stories from home screen feature.
Fixed some typos.
Latest 20.0.1 Changelogs
There are not much of changes there are some fixes and the major one is regarding the blue tick.
Added "AeroInsta Official Servers" option to verified badge. (Free verification badge / blue tick for everyone! – AeroInsta Settings –> Verified badge).
Fixed some download bugs.
Fixed some crashes.
some "hide live view" feature bugs fixed.
How To Create Verify Badge URL (Tutorial)
Personally, I feel this new version is pretty much smooth and snappy compared to the previous version. If you are using the old version it's recommended to install the new one now.
ALL CREDITS GO TO THE AERO DEVELOPERS!!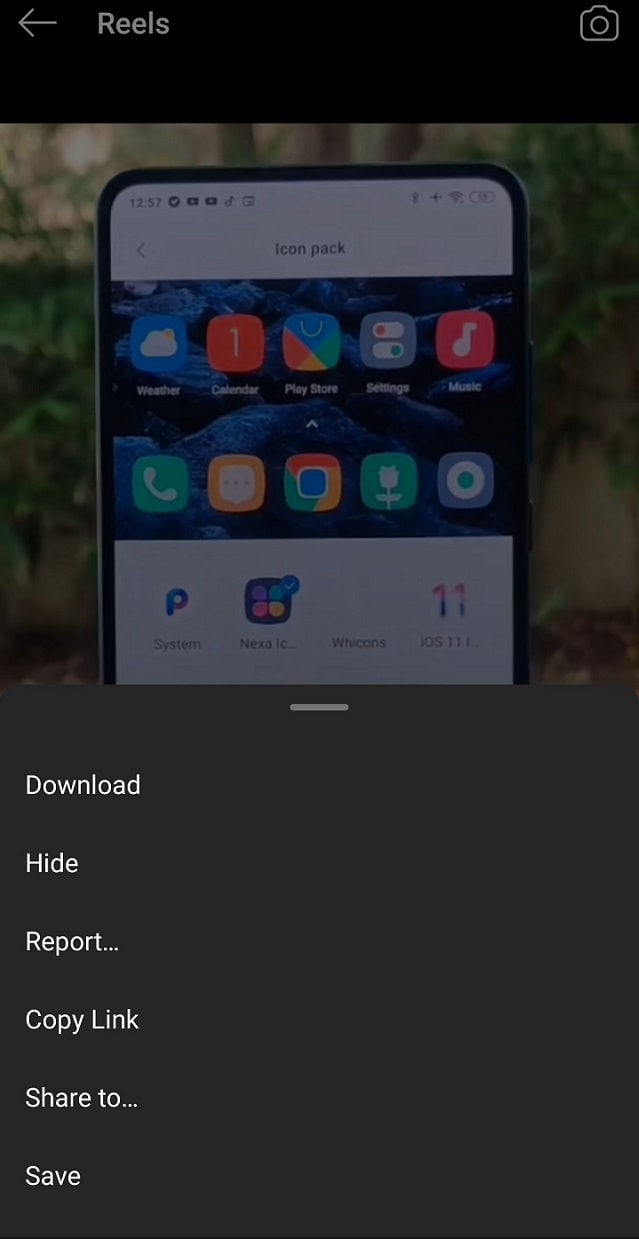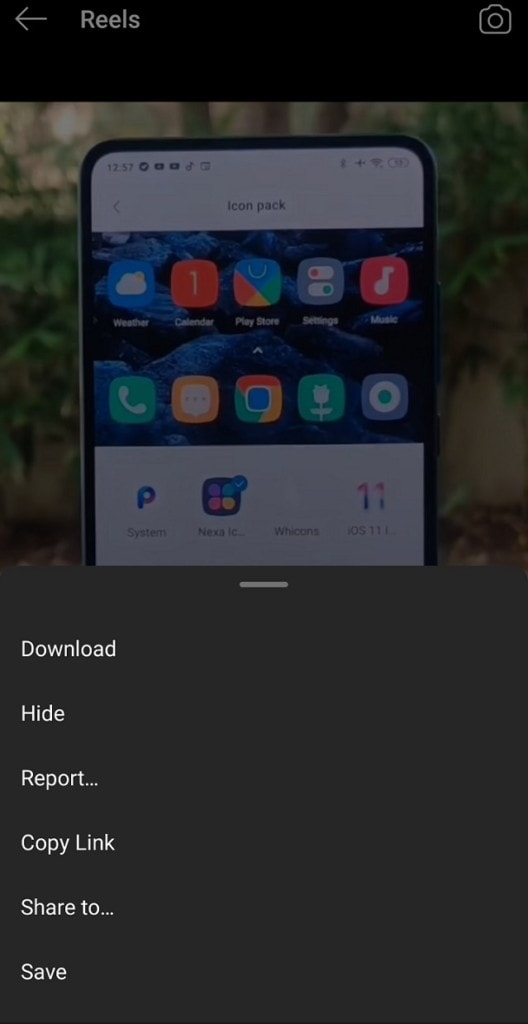 Downloads Aero Instagram APK New Version
There are basically two versions of this mod. One is when you want to only use this app as the main app. It means you cannot use official Instagram with this version. The other cloned version can be used alongside the original Instagram App. So download according to your preference.
Note: If you want to use the Aero Insta 17.0.1 you will need to uninstall the previous versions. If you are using the 17.0+ version already then no need to uninstall it.
Stock Version Insta Aero APK (You will need to uninstall official Instagram) [20.0.1 LATEST VERSION]
Cloned Version Insta Aero APK (No need to uninstall official Instagram) [20.0.1 LATEST VERSION]
Stock Version Insta Aero APK (You will need to uninstall official Instagram) [20.0.0 OLDER VERSION]
Cloned Version Insta Aero APK (No need to uninstall official Instagram) [20.0.0 OLDER VERSION]
Stock Version Insta Aero APK (You will need to uninstall official Instagram) [19.0.2 OLDER VERSION]
Cloned Version Insta Aero APK (No need to uninstall official Instagram) [19.0.2 OLDER VERSION]
AERO Insta Account Analyzer
The developer is on fire and launching the new features with every update. You can download Aero Insta Analyzer from the below links and then log in with your account to see how the data about your accounts as well as your followers. how many followers follow you, people who comment the most or least like or maximum like. You can find out the ghost followers too.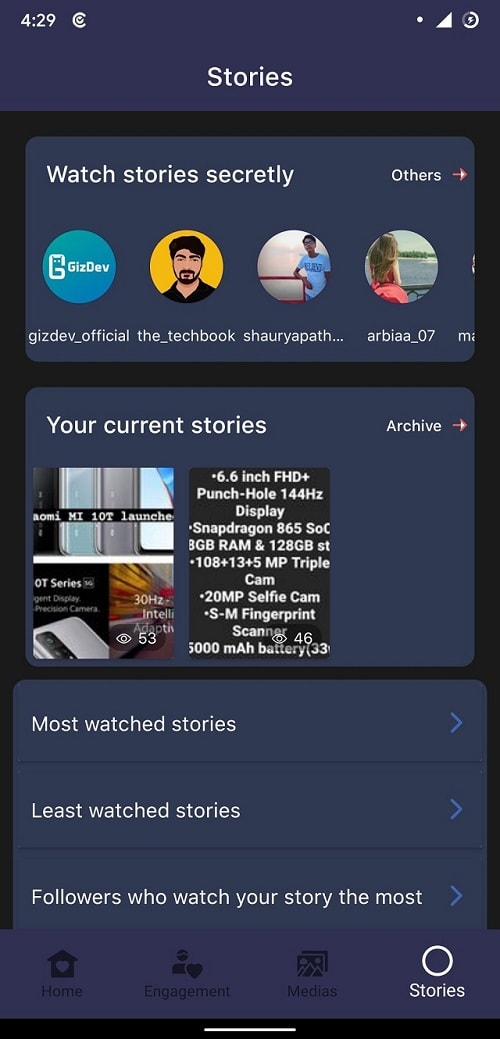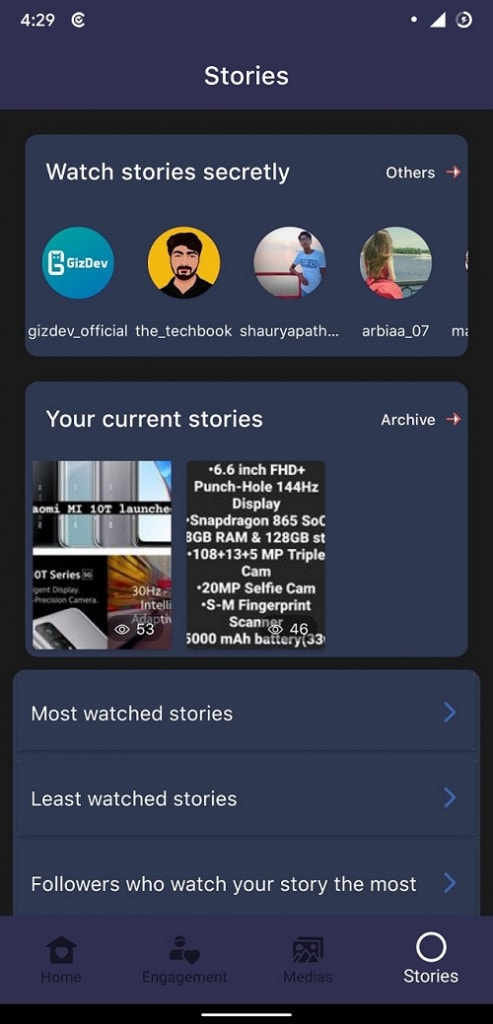 Also, you can check the engagement rate of your audience their demographics, and much more. You need to download the app separately and just log in with your account. Know more about it from the official site.
New Update Aero Instagram APK 1.0.1 Changelogs:
You can now open the account analysis module app from your application menu without AeroInsta.
Speed improvements and fixes.
Follow requests and a few other options added.
For other more appearances Visit the official developer site.
Installation:
Download the Aero Instagram APK MOD file and copy it to your external SD card or internal storage.
If you are installing the APK for the first time, then enable unknown sources from security settings.
Install the APK and open it.
Enjoy the customization.
Video Features
Check Other Mods:
Done, If you like the post Don't forget to share it. If you have any problems, then you can message us on our official Facebook page GIZDEV. Also, comment on your query in the comment box below. Follow our Instagram page to know about our announcement about giveaways. Follow here. Don't forget to join our telegram group for more wallpapers, Themes, Ringtones Update – https://getdev.me/telegramdev.