Bypass FRP Reset Samsung Galaxy Note 7, S7, S7 Edge New Guide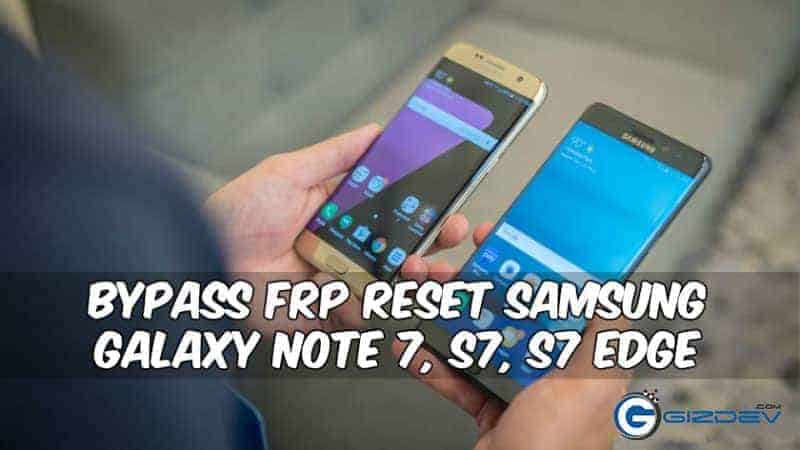 Bypass FRP Reset Samsung Galaxy Note 7, S7, S7 Edge New Guide
We will guide you how to bypass FRP Reset Samsung Galaxy Note 7, Samsung galaxy s7, galaxy s7 Edge, Bypass FRP Galaxy Note, Bypass FRP Galaxy J7, Bypass FRP Galaxy A9, Bypass FRP G935P, and new lollipop marshmallow device of Samsung.
Now day google patched the android device Security because Security is now a major concern, because after stolen, locked device you can unlock device just doing hard reset from recovery, but it's no more because Google introduced a new security measure in android 5.0 and 6.0 Android lollipop and Android marshmallow called factory reset protection (FRP). Factory reset protection keeps your data safe in case your device gets stolen.
Factory reset protection protects your device after a hard reset the device so anyone can't use if the device was stolen. But here a method for Samsung Galaxy Note 7, Galaxy S7, Galaxy S7 Edge you can bypass (FRP) Factory reset protection Google Account Verification and reset your device here we will guide you. We already posted the guide for Lg device how to bypass frp,
New Guide:- Bypass FRP Reset Galaxy Note 7, S7, S7 Edge, New Guide
Preparation:-
Required Windows 10 Windows 7 Pc and Wifi Connection.
Charge The Device.
Install samsung usb mobile driver From Here -> .
Download and Install "Realterm_2.0.0.70_Signed_Wrapper_setup.exe".
Download The BypassFRP-1.0.apk Using Short Link.
Follow The Guide.
⇓⇓ Downloads ⇓⇓
Realterm_2.0.0.70_Signed_Wrapper_setup.exe
BypassFRP-1.0.apk -> http://bit.ly/2cI8jAn
Guide To Bypass FRP Reset Samsung Galaxy Note 7 & Galaxy Phones:-
Step 1-> Install Samsung Driver and Realterm_2.0.0.70 .
2-> Insert any sim and power on the device.
3-> Connect wi-fi and Agree all terms go to the google account verification page.
4-> Connect your phone to PC with USB cable.
5-> Open Computer Device Manager and find "Samsung Mobile USB Modem" Dobule Click and find the note the Port No.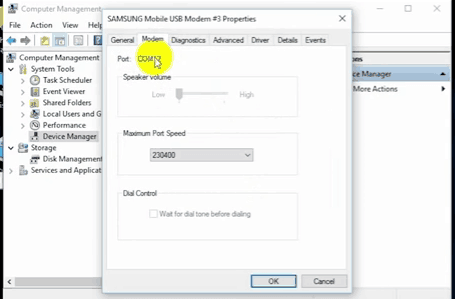 6-> Now Find Realterm.exe from desktop and set compatibility to Windows 7 and Run as Administrator.
7-> Run Realterm.exe and Go To "Port" tab and select the port as "Samsung Mobile USB Modem".
8-> Go to "Send" Tab and paste this "AT" commands and Hit "Send ASCII".
at+creg?\r\n



Then
atd1234;\r\n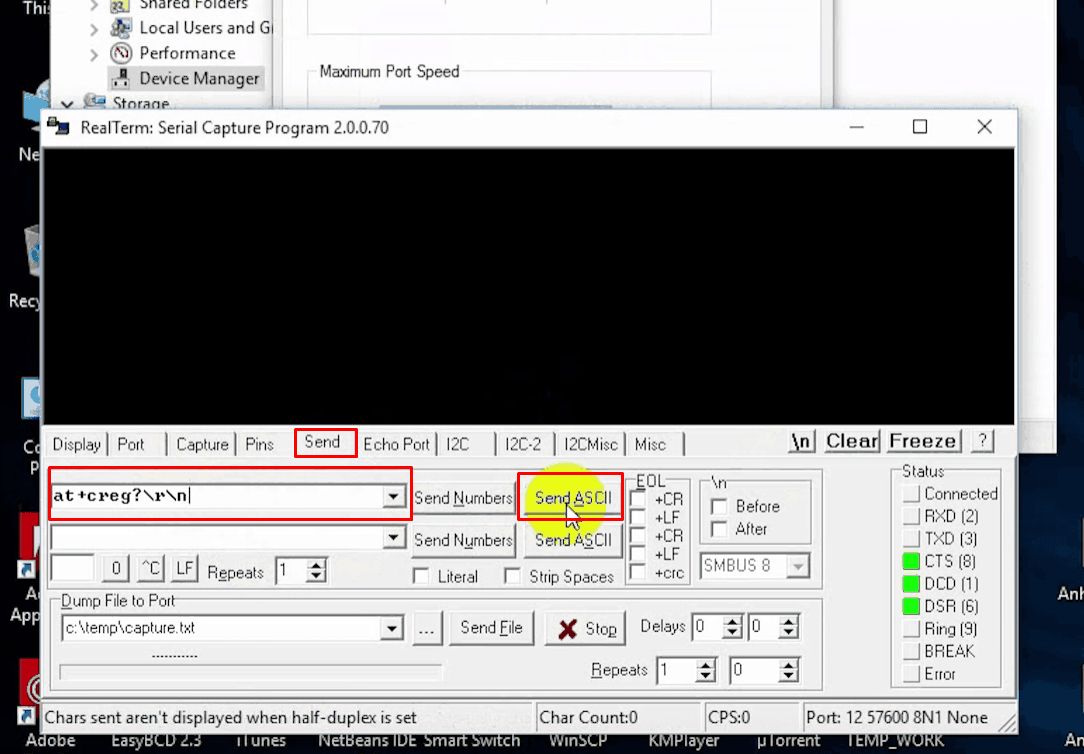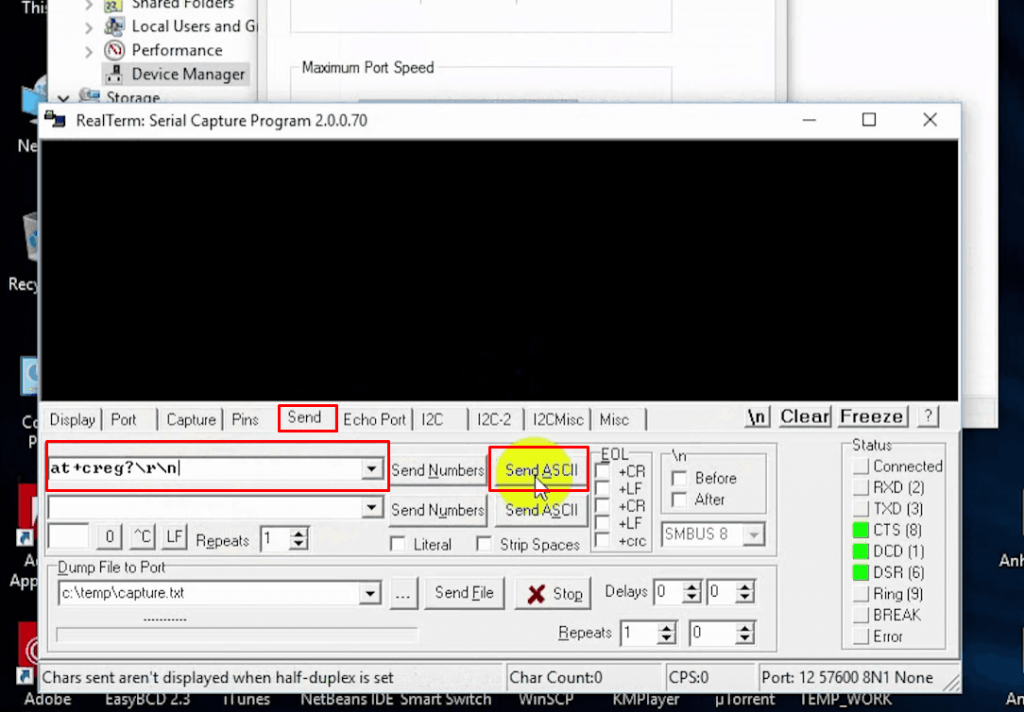 9-> Phone screen will show up call To 1234, Press "End Call" Button Then quickly press " Create Contact".
10-> Now at the " Create Contact " Page Press "SCAN BUSINESS CARD" then Press Download.
11-> At the "SNAPBIZCARD" app Download page Press "Search" at the Top.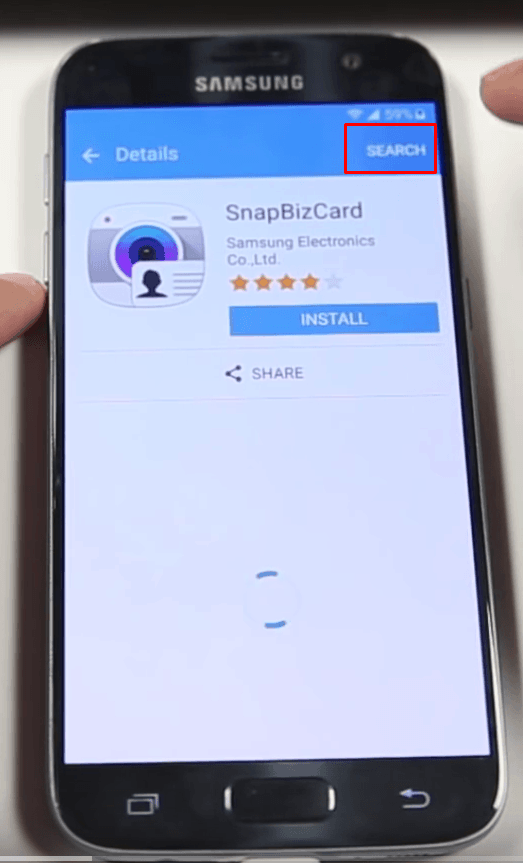 12-> Now Search For "Ex-File Explorer" Press Install Then Create and Sign in With Samsung Account and Install It.
13-> Open "Ex File Explorer" and Go to Fast Access ->Favorite -> Add .
14-> Type path:- http://bit.ly/2cI8jAn Name :- BypassFRP-1.0.apk and Press Add .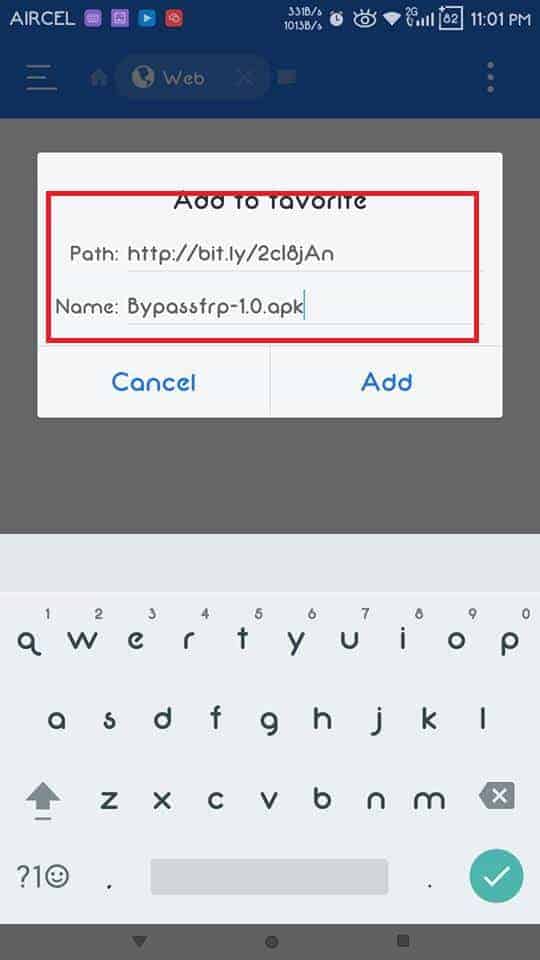 15-> Open "BypassFRP-1.0.apk" from Favorite Wait for Complete the Download and Install The App.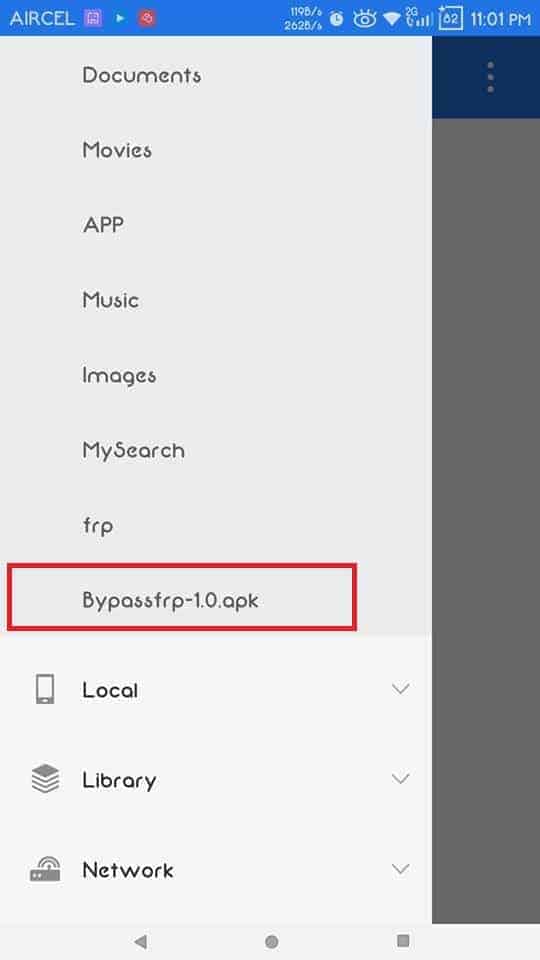 16-> Install "BypassFRP-1.0.apk" Enable Unknow Source and Install With Package Installer And Open It.
17-> A password Screen Will Appear then Press 3 Button Menu From Top.
18-> Now Press "Browser Sign In" and Sign in with other Google account or Create a New Google Account.
19-> Complete The Sign and Reboot The Device After Sign In Done.
20 -> Now Reset Your Device From Setting -> Back Up Rest.
Boom Its Done After Rest Your Device Run Normally Now You Can Setup Your Device And Enjoy.
More Guides:-
Like Share Comment Bellow If You Need Any Help 🙂