Download GOME U9 Stock Wallpapers In High Resolution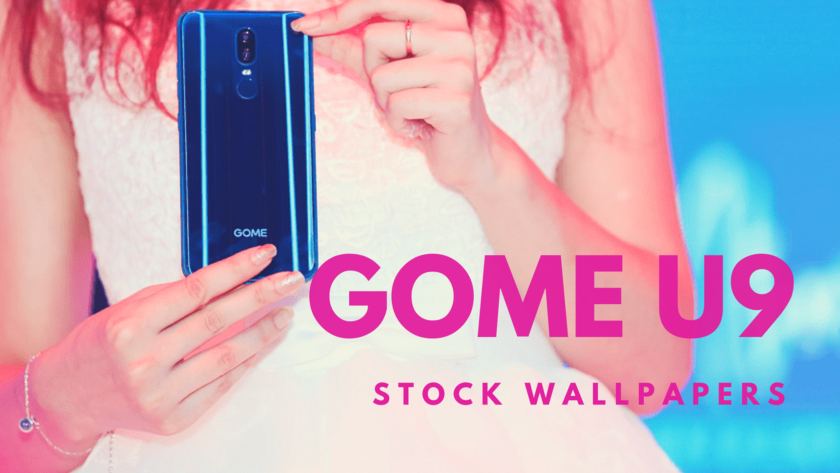 GOME released device GOME_U9 in regionally, GOME_U9 is launched in 2018. They launched the latest smartphone OPPO subbrand Realme Series device. The named of the device is GOME_U9. GOME_U9 is a mid-range smartphone that comes with a single camera and the 19:9 Display with the HD Resolution. Whatever, we know that every smartphone comes with some unique wallpapers. This device has come with red Gome U9 Wallpapers. You know that we always share all new wallpapers and themes as soon as possible on our websites. Today we share Gome U9 Stock Wallpapers in HD Resolution. These Gome U9 wallpapers are looking very beautiful in higher resolution smartphone. So let's talk about the device. Check below for Gome U9 Specifications.
Gome U9 Specifications:
The HD display coming with this new device. The Gome_U9 has a 6.18 inches capacitive touchscreen. It has a display of 1080×2160 pixel Resolution with a 1080P display. The full specifications are not known. For more information about this phone. Check this post.
GOME U9 Stock Wallpapers:
There are 24 wallpapers. You can see the preview images below (don't download from sample picture). Wallpaper comes with Ultra HD Resolution (2160 x 2160 px) resolution. Also, These wallpapers too beautiful and natural. So let's go down to download Realme 1 Wallpapers.
Screens:
If you like those wallpapers just scroll down and download the GOMEU9 stock wallpapers zip. After download GOMEU9 wallpapers zip, extract the file and set wallpaper on your smartphone's home screen or lock screen.
GOME U9 Wallpapers Download Link:
If you like the post share it with your friends, Follow our Instagram page to know about our announcement about giveaways. Follow here. Get quick updates and news.