How To Install EMUI Themes On EMUI 8, EMUI 5.1 (Huawei, Honor devices)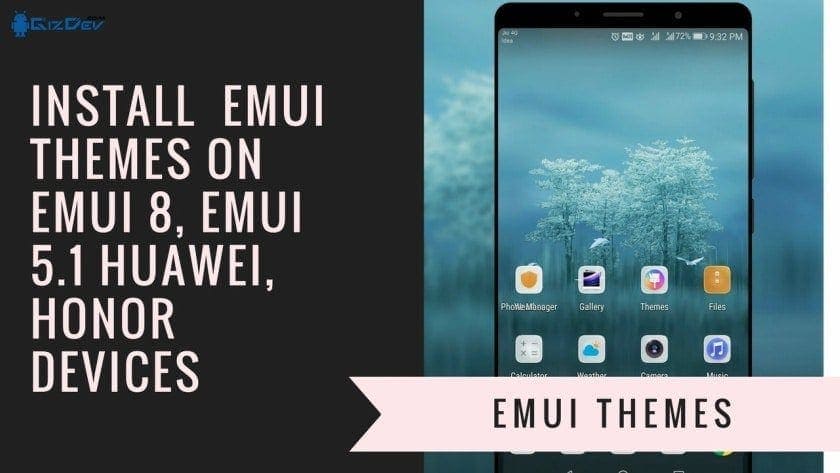 Huawei's EMUI is the official UI for their devices. EMUI comes with many customizations, themes, and optimizations. We already posted lots of
EMUI themes
. You can get those themes from
here
. In recent days after the launch of Android 8.0 Oreo Huawei introduce their brand new EMUI 8 with AI capabilities base on Android 8.0 Oreo. This update is already pushed to many of the devices. New smartphones come
EMUI 8
out of the box like honor 9 lite,
Huawei P20 etc
. Lots of users were sending us messages that we can't install the EMUI themes, or we just ran into errors. Those Huawei themes hwt. So here is the simplest and easy guide to install EMUI Themes On EMUI 8, EMUI 5.1 (Huawei, Honor devices).
About EMUI Themes:
EMUI themes come with the extension .hwt. Generally, it is called as Huawei themes hwt. These Huawei themes hwt files are the theme files. These files we have to place it in right folder to apply it from themes app. If you move this file into wrong folders you will not be able to install it.
Huawei Theme is very popular because it customizes not only just icons, it customizes status bars, navigation buttons and much more. Because of these themes, EMUI never gets bored. The latest EMUI 8 is very fast and does not get a freeze on theme installations.
---
Guide To Install EMUI Themes On EMUI 8, EMUI 5.1 Huawei Themes hwt files:
Firstly, download any EMUI 8, EMUI 5.1 theme (it a .hwt file). Just like I downloaded GPix _2.hwt file.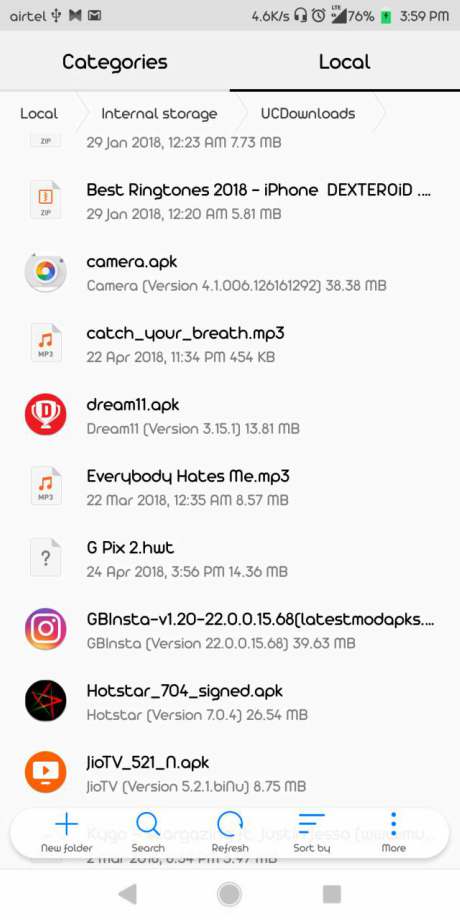 The second step is to move this Huawei themes .hwt themes file to:
For EMUI 5.0 or 5.1 goto LOCAL/INTERNAL STORAGE > HW Themes
or
For EMUI 8.0 or above goto LOCAL/INTERNAL STORAGE > THEMES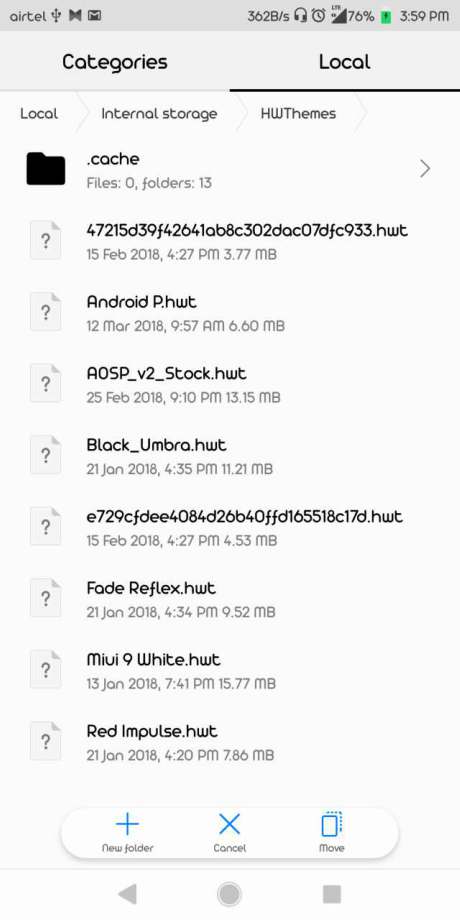 The third step is to go to Huawei Themes app, then click "me" option and there will show your theme you moved earlier.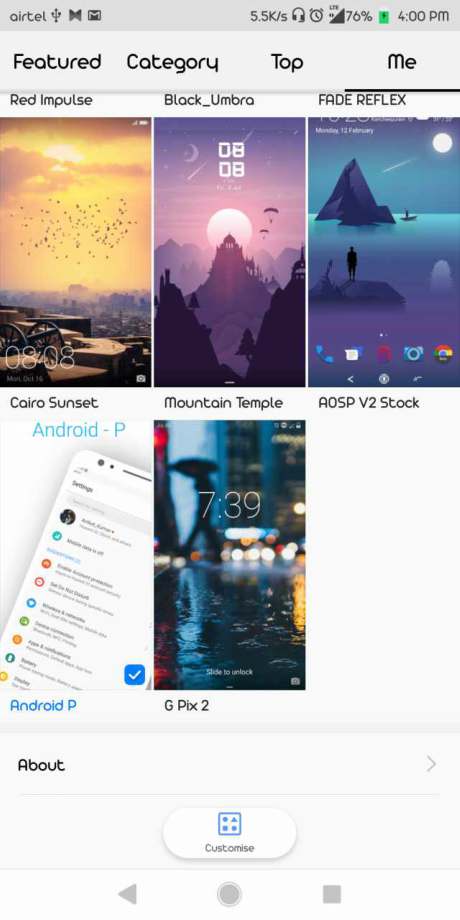 Tap on the theme that you moved earlier. It will show details an screenshots of the theme.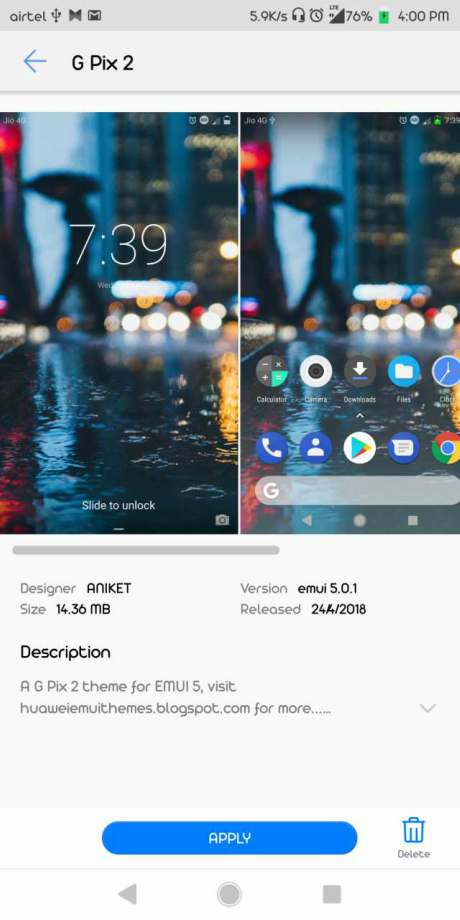 Now you just need to tap on apply option to enable the theme. Restart your mobile for the theme to take full effect.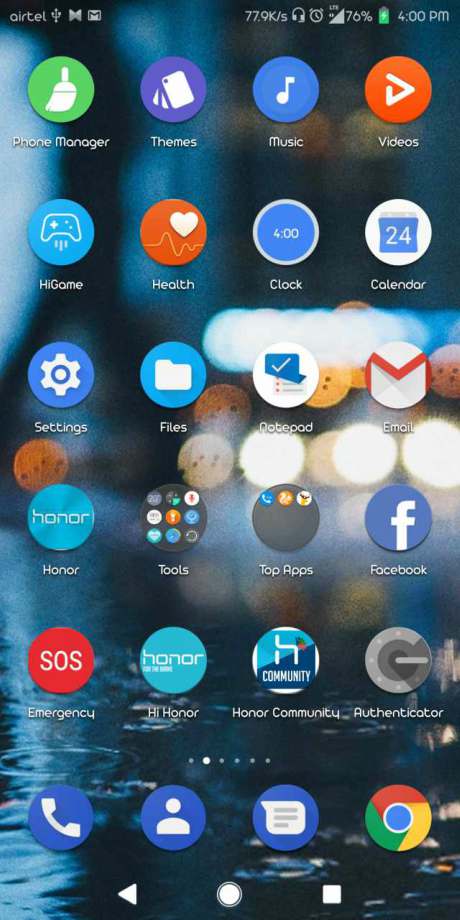 That's it, it is easy, right? try out popular themes you can get from here.
If you like the post share it with your friends, Follow our Instagram page to know about our announcement about giveaways. Follow here.
---
Here are some themes you should try: