Download Latest Pixel Launcher Extracted From Pixel 2 And Pixel 2 XL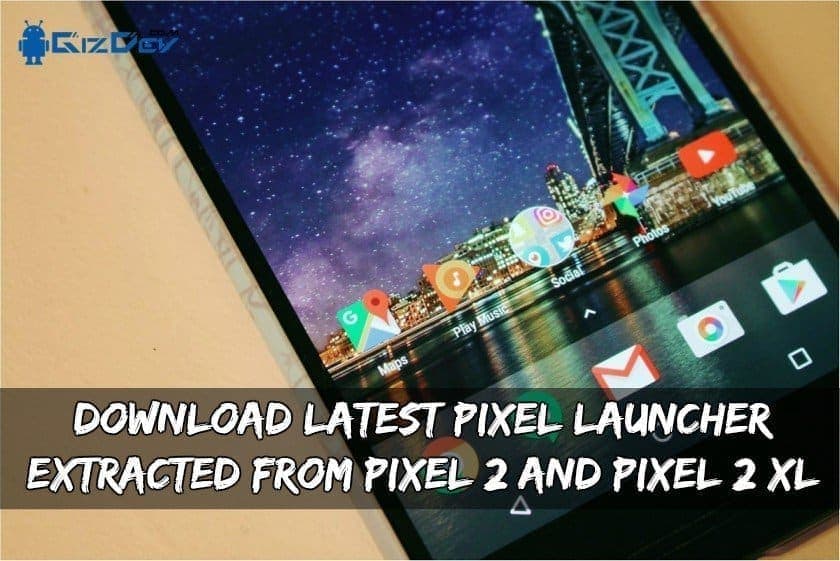 Download Latest Pixel Launcher Extracted From Pixel 2 And Pixel 2 XL
Google released new successors of Pixel devices i.e. Pixel 2 and Pixel 2 XL. The Pixel launcher is also amongst the favorite launcher. Google also released the open source of pixel launcher on play store earlier. It is newly designed from Pixel 2 and Pixel XL 2. This launcher is famous for its simplicity and optimization. it has a stock Android UI with few tweaks. Pixel launcher keeps away the heavy UI converting it to a simple Stock Android UI. So below in this post, there are the download links of the same. It is the latest Pixel launcher extracted from Pixel 2 and Pixel 2 XL. Unlike other launchers, it has a smooth UI and also available with some cool tweaks.
GIZDEV Recommendations:
In this edition of Pixel launcher, some things are changed. Usually, the Pixel launchers have a search bar on top. But pixel launcher extracted from Pixel 2 and Pixel 2 XL has the search bar in the bottom. The other minor changes are like the weather widget is changed and also a clock widget. This APK of pixel launcher is directly extracted from Pixel 2 and Pixel 2 XL. So there are no worries and it is the official launcher. We provided the download of the am below do check. Download and enjoy the Stock Android UI. Install the APK as usual and set the launcher as default.
Recommended For You:
⇓⇓ Download Latest Pixel Launcher APK ⇓⇓
Installation:
Download the Pixel_Launhcer.APK file. Copy it your external SD card or internal storage.
If you are installing the APK for the first time. Then enable unknown sources from security settings.
Install the Pixel_Launhcer.APK and open it.
Enjoy the customization.
Done, If you like the post Don't forget to share it. If you have any problems then you can message us on our official Facebook page GIZDEV. Also, comment your query in the comment box below.