Install OnePlus 5T Camera App v2.4.20 (APK+Flashable Version)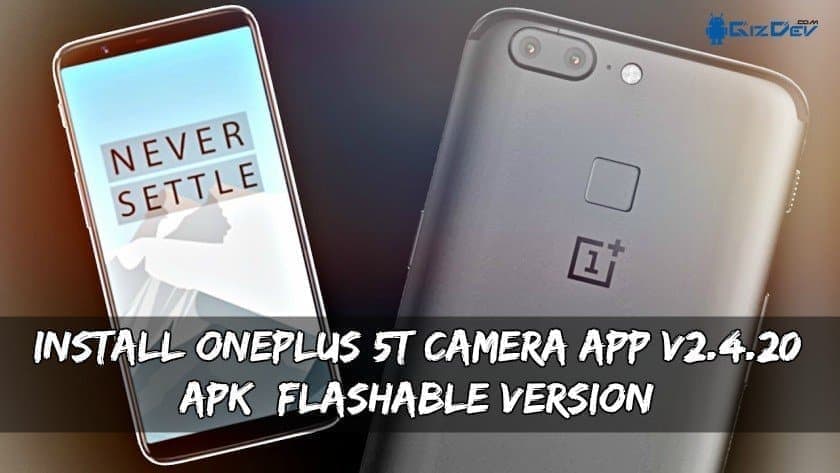 Install OnePlus 5T Camera App v2.4.20 (APK+Flashable Version)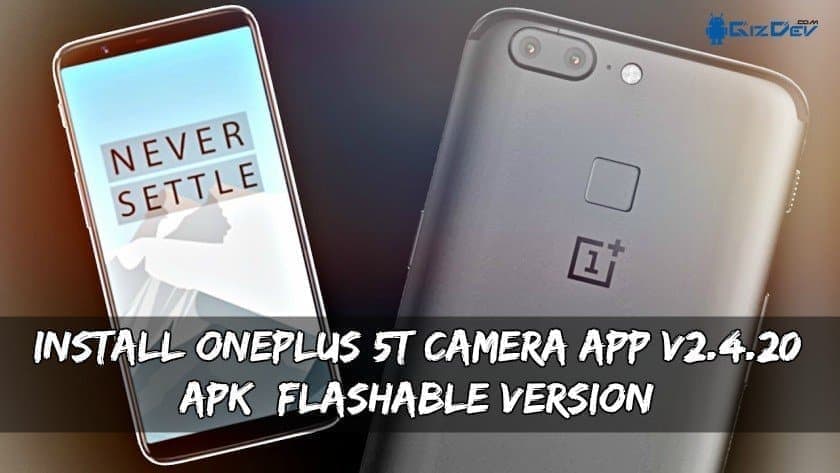 So here is the new OnePlus 5T Camera App v2.4.20 is available for download. As the OnePlus 5T is launched a few days ago its wallpapers, and many other things are getting modified. Now the Camera app of OnePlus 5T is made to install on other Devices. APK, as well as the recovery flashable version, is available. For non-rooted users they can install the camera app by APK installation. For those who have recovery installed, they can use the flashable version.
GIZDEV Recommendations:
A 4PDA forum developer ANDREYZO made this version of OnePlus 5T Camera App. All credits go to him. This MODDED OnePlus 5T Camera App v2.4.20 will work on OxygenOS ROMs. It may work on other ROMs also. Give it a try it worth it!! So follow the below procedure for flashing the app through recovery. For APK you can install it as usual we install any app.If you don't like the app you can get back your stock camera app also. This will work only on ONEPLUS 5 Smartphone.
⇓⇓ Download OnePlus 5T Camera App v2.4.20 ⇓⇓
OnePlus5T_2.4.20_Flashable.Zip
NOTE: Flashing this Zip will replace your stock camera with OnePlus 5T Camera
Guide To Install:
Download the OnePlus5T_2.4.20_Flashable.Zip copy to SD Card.
Turn Off Your Phone.
Turn Into Recovery Mode.
Go to install than navigate to the OnePlus5T_2.4.20_Flashable.Zip file.
Swipe for Install.
After install wipe cache.
Reboot and enjoy new OnePlus v5T Camera App.
If you Liked the post Don't Forget to Share It!! Also, If you have any problems then you can leave a comment in comment box below.