Latest Sony Music (Walkman) (9.3.3.A.1.0) For Android Device
Latest Sony Music (Walkman) (9.3.3.A.1.0) For Android Device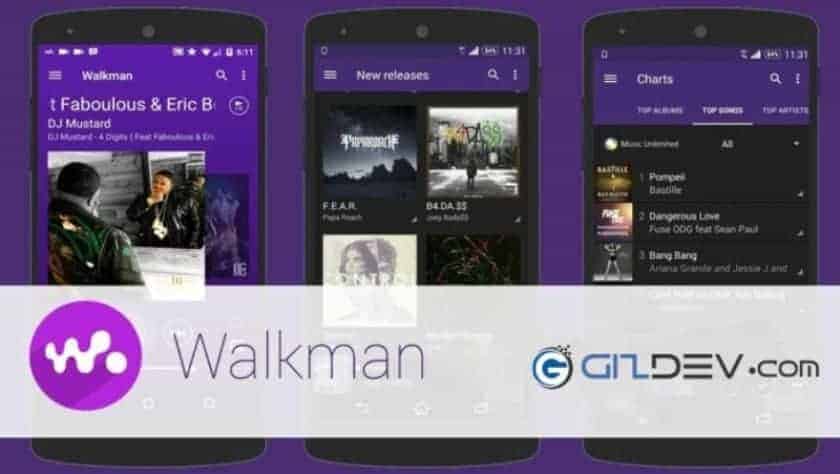 Sony Xperia Music App got a new update 9.3.3.A.1.0 beta version. The new update brings Bug fixes and performance enhancements. You show below all changelog.
You used this application on any version of the Android device and all users who use the non-rooted Android device and want to use this new version app then just download and install it on your device; it works on your phone easily.
This music player is the best music player and it also able to optimise the sound to make it sound great and main think that it used little power, so you can listen for as long as you want :).
Features Of Sony Music (Walkman) Apk :-
Latest WALKMAN builds 9.3.3.A.1.0 (beta).
Clear audio.
Equaliser preset (such as Rock, Easy Listening, Jazz, etc.)
Clear bass.
Surround Sound VPT (Soundstage option).
Adjust background colour following album art.
Edit Music Info.
Changelog :-
Bug fixes and performance enhancements.
Now possible to delete songs directly from search results.
Play queue in landing page can now be scrolled horizontally.
Throw functionality can now be accessed through Cast button.
Supported Device :-
Android 5.0 – 5.1.1 / Android 6.0 – 6.0.1 / Android 7.0 – 7.1
Installation Guide Rooted User:-
Boot Into Twrp Recovery By Volume Up + Home + Power button.
Then Select Install Zip From Internal Storage > Choose Zip.
Now Select sony_music_9.3.3.A.1.0.zip File And "Swipe" To Confirm Installation.
After process complete, Reboot Your Device.
⇓⇓ Download Sony Music App (flashable) ⇓⇓
Installation Guide Non-rooted User:-
Download The Sony_music universal.apk File.
Install Sony music universal.apk.
Back to home and open Sony music App and allow all permissions.
Now Enjoy Sony music On Your Android Devices.
Click on settings button to access additional settings.
You can see those option Equaliser, Edit cover and much more.
⇓⇓ Download Sony Music App ⇓⇓
Source :- xda