Install OnePlus Launcher With Recent Apps Interface For Android Pie Device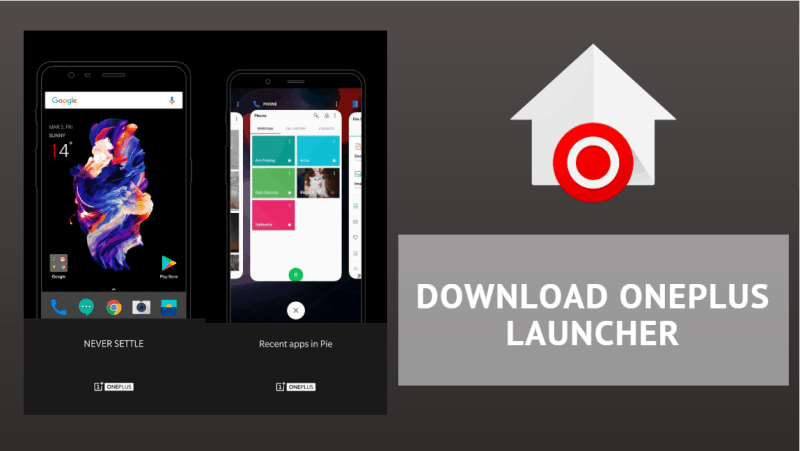 Here we learn how to you can install Official OnePlus Launcher APK on Android 9.0 Pie device. New Android 9.0 Pie update comes with more or less same Material Design UI interface and the main change in the Pie is Recent Apps Panel. Instead of being app cards stacked vertically one above the other, Android Pie arranged the app cards in a horizontal manner. This feature isn't available on all the Pie based android launches. To enable OnePlus Launcher with recent apps interface on Android Pie, follow the guide below.
OnePlus Launcher
Most of the Android Pie based launches comes without new recent apps features. Many users think these features are exclusive for OnePlus device. This feature is integrated into all Android Pie based launchers so it is possible to enable with some android tweak. QuickSwitch is a magisk module brings these features for some supported launchers. So first install this app then install OnePlus Launcher on Android.
If you want to change your device look like OnePlus device also want Oneplus recent apps interface then this guide for you. The module allows the user to choose which launcher has access to Android Pie Recent Apps. You can install OnePlus Launcher with integrated recent apps. So let's go to install OnePlus Launcher for Android Pie Device.
ScreenShot of OnePlus Launcher:
Steps To Install OnePlus Launcher With Android Pie recent apps interface
Step.1: Install QuickSwitch
If you want OnePlus recent apps interface need to install TWRP recovery and magisk module on your Android device. Let's see the requirement item.
Android 9.0 Pie
Magisk 17+ or TWRP with Unlock bootloader.
Now go to this guide to Download and install QuickSwitch on your Android device.
Step.2: Install OnePlus Launcher
Thanks to XDA Senior Member paphonb to modified OnePlus launcher apk for any Android device. OnePlus Launcher supported with QuickSwitch so you can use recent apps multitasking screen on our devices.
Download The OnePlus-Launcher.apk file from below.
Then Copy the downloaded file to your mobile or tablets in internal or external storage.
Now enable Unknown Sources options from Settings > Security or Settings > Additional settings > Privacy.
Install OnePlus-Launcher.apk.
Once installation complete, don't set this as a default launcher.
Now open the QuickSwitch app.
Then select the OnePlus launcher to be your recents provider.
Reboot your device.
Congratulations! Now your device looks running on OnePlus Oxygen UI.
If you have any problems do comment below. Also, for more updates on stuff like Mods, wallpapers, themes etc like our Facebook page.