Guide To Fix Themes App On EMUI 5 After Unlocking Bootloader
launched EMUI 5 with their flagship device Mate 9 in 2016. This EMUI 5 comes with more new features and improvements lot of things. May android user want or love
theme
features on their device. Genarly theme changing features will not come with stock Android. If you want this features then need to install custom ROM, but EMUI is a non-custom ROM theme. EMUI 5 this comes with a good user interface also you can find many well-known themes in Huawei theme store. I used Huawei or
Honor
device last 3 years it's pretty good, really I love EMUI interface. But some days ago I unlocked the bootloader on my Honor 8 then, after reboot all themes were gone. Then I find to fix this issue, at last, I found it and this wants to share with you. So today we share a guide to Fix Themes App on EMUI 5 after
Unlocking Bootloader
.
If you have faced this problem after unlocking bootloader for your Huawei or Honor device that runs on EMUI 5. The Huawei Theme App still show in the menu but all themes were gone. After theme download or put on the device when you apply them nothing happen. After unlocking the bootloader of your device a couple of essential elements removes that's why this will happen. If you replace all files then it will fix this issue.
You may like also:
Fix No Network Issue On Redmi Note 3 And Xiaomi Phones
Enable 3D Panorama Camera Mode For EMUI 5
Prerequisite:
Unlock bootloader of your device.
Need root access on your device.
Download a file explorer that allows you to Access the whole of android's file system.
⇓⇓ Download Required Files ⇓⇓
Guide To Fix Themes App:
Goto Settings > Apps > Themes > Storage and click the Clear Cache button.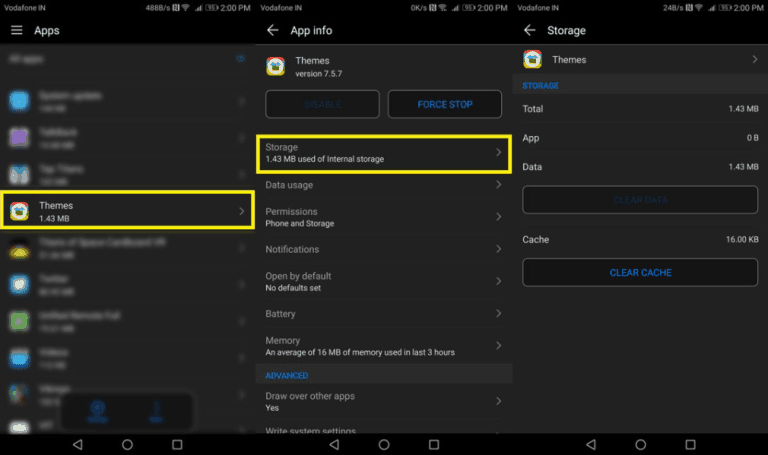 Now download the Huawei Mobile Services app and login with your Huawei ID.
After login open Themes App and go to the Me tab.
Then click Login button and Login with Huawei ID.
Now download Honor 8 Pro Themes.zip from the download section and extract it.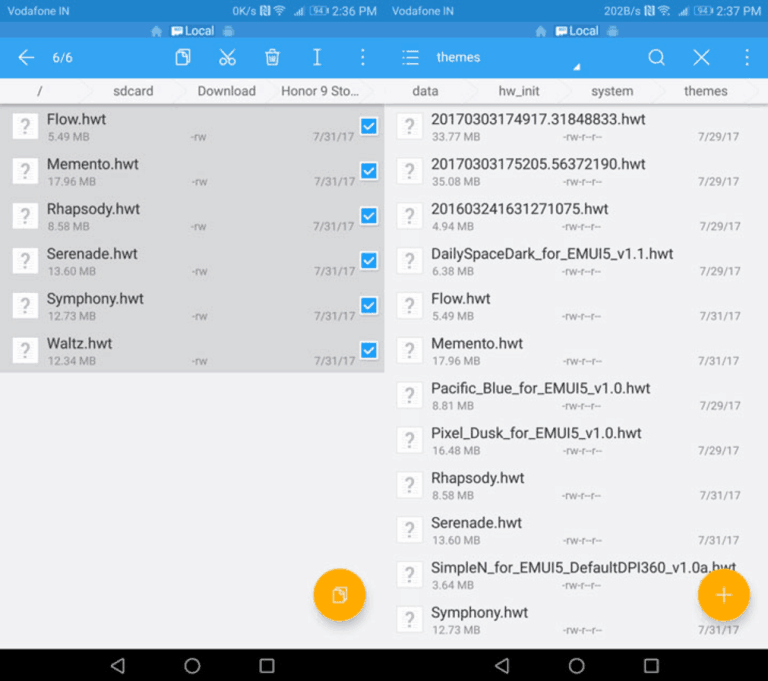 After that open file explorer and move all files to /data/hw_init/system/themes.

If you don't find " hw_init folder " then first create hw_init folder then system and last themes folder (hw_init/system/themes).

Now set permissions on System and Themes folder to 755 and the 6 .hwt theme files to 644. See below screenshot >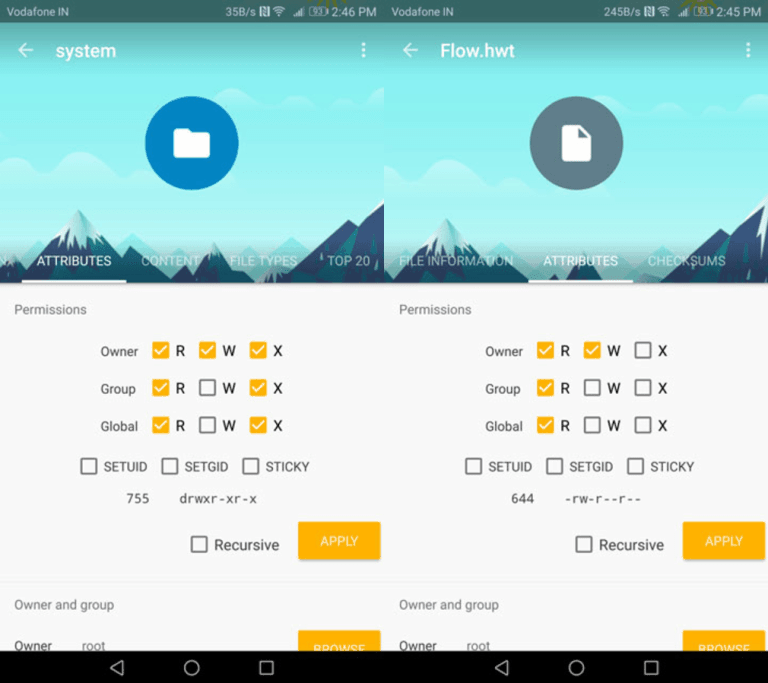 When complete, reboot your device.
After turn on, go to themes App and Apply any stock themes.
Now apply any theme what ever you want, if you able to Fix Themes App On EMUI 5 then share this post with your friends or if you face some problems then comment below.