Google has reached new heights in mobile photography with the launch of new Pixel 7 and Pixel 7 Pro phones. The popular Google Camera app build v8.5.300 comes with the Pixel 7 Pro device. The new version of GAM has a lot of new features, bug fixes, and support for older Pixel phones also has a lot of new options. The whole Android community is waiting for a Moded Google Camera 8.5 APK. The first-ever Gcam 8.5.300 APK has been made public by the developer BSG and it is available for download now. Here, you can download the old GCAM 8.3 to Google Camera 8.5 APK for all Android devices.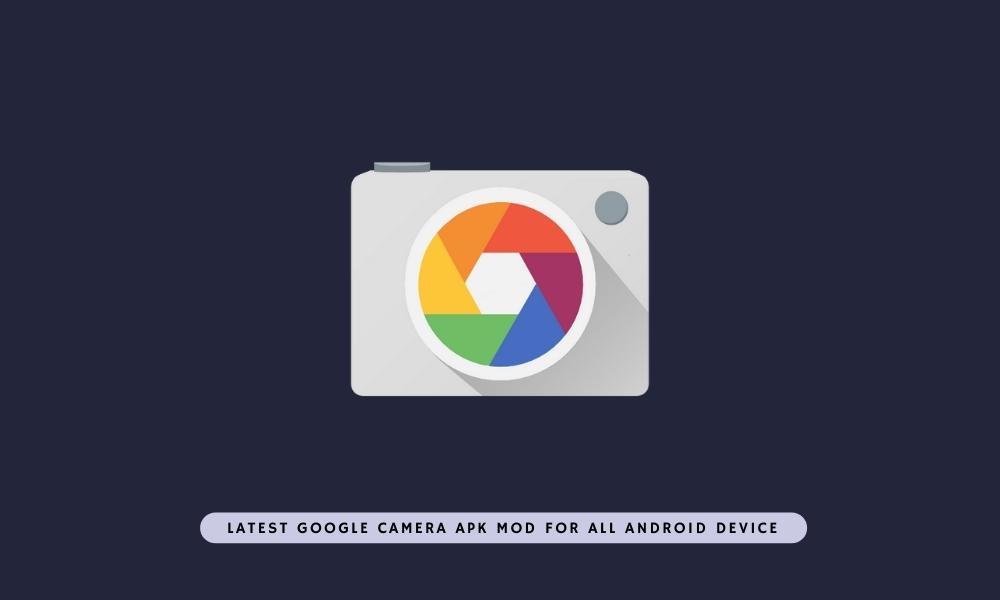 The best thing about Gcam 8.5 is that it is a modified version of the Google Camera app that can run on most third-party or non-pixel Android phones. All kinds of phones made by companies like Samsung, Xiaomi, and more are included in this. BSG has made a Gcam 8.5 MOD APK that works with Android 13, 11, 10, or later.
Google has also completely changed the user interface after launching Gcam v8. A setting icon or gear icon on the top right corner of the Gcam 8.5's UI hides most of the options. This makes the UI even cleaner. The New haptic feedback system for the shutter as well as when switching front and rear camera modes. When using the night vision mode, there is a new visual center. In addition, when selecting zoom levels in the camera app, the indicator now has a slide animation.
Google Pixel 7 Pro First Look
Google Camera Features:-
• HDR+ with Exposure and White Balance Controls – Take pictures using HDR+ to capture fantastic photos, especially in low-light or backlit scenes.
• Top Shot – Pick the best moment with Top Shot. It automatically recommends the best pics, where no one is blinking and everything looks just right.
• Night Sight – You'll never want to use your flash again. Night Sight brings out all the details and colors that get lost in the dark.
• Super Res Zoom – Super Res Zoom makes your pictures sharper when you zoom in.
• Motion Mode – Capture life in motion. Take professional-quality Long Exposure and Action Pan photos.
• Long Shot – Take casual, quick videos by simply long-pressing the shutter key in the default camera mode.
Google Camera Features Screenshots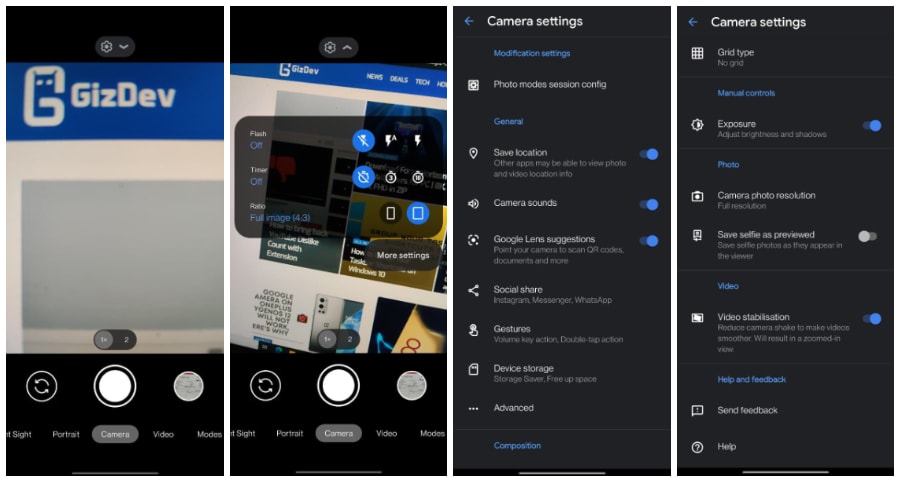 8.5 Changelogs:-
Experience a new interface with dynamic colors and components from Google's Material You design system.
The new Haptic feedback for the shutter and switching the front/rear camera modes.
New centering visual while using Night Sight mode.
Slide animation while selecting zoom levels in the camera app.
New animation while Switching between the camera modes.
Improved photo clarity and crispness.
Improved Zoom QUality 1x and 4x zooms improved significantly.
General bug fixes and improvements
Google Camera 8.5 Mod (BSG) Changelogs:-
First release 8.5.300
General settings are added: "Interface", "Hardware Level", "Activate HDRNET", google AWB and DEV settings.
Added settings divided into modules: "model", "preview format".
GCAM Play Store:-
Download Google Camera APK Modded and Non-Modded Version
In this post, We have listed all the Google Camera Apk files stock to Modded Version you can download directly from here. The latest Google Camera 8.5 APK was extracted from the New Google Pixel 7 pro phone.
Unfortunately, the moded or ported version is still not released by the BSG team, it will be released in a few weeks and we will share after that. You can use the Google Camera 8.5 or GCAM 8.5 on your old Pixel 6 series phone, or older versions like Pixel 5, 5 XL, Pixel 4, 4 XL, Pixel 3, and 3 XL running with Android 12. For a non-Pixel phone, you can install and use the old Google Camera GCAM 8.4 or GCAM 8.3 Modded Version.
How to Install Google Camera APK or APKM on your Android
Download The latest GCamera 8.5.apk file.
Then Copy the downloaded file to your mobile or tablet in internal or external storage.
Now enable Unknown Sources options from Settings > Security or Settings > Additional settings > Privacy.
Install GCamera.apk, Open the camera app on your device and Give all the permission.
Now enjoy.
Install GCAM APKM or APKs, APKfile
To install APKM or APKS file install the APKMirror Installer or the Split APKs Installer app on your phone. Ope the app click install APKs then Internal File Picker and browse the APKs and install.