How to Unlock Huawei Bootloader Official Method [Updated 2019]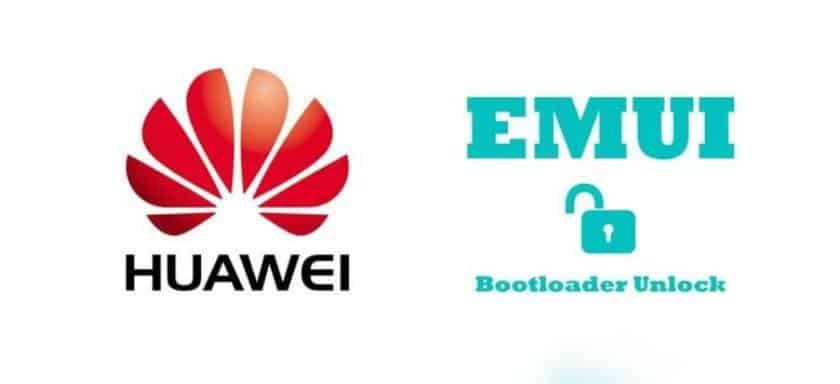 This post about How to Unlock Huawei bootloader Huawei P20, Huawei Mate 10, Huawei Nova and Honor 10, Honor V10, Honor Note 10 for Rooting and installing TWRP recovery and other customization we created the easy guide you can easily do it.
Huawei Phones now 3 rd largest phone brand in the world, Huawei phone's always come with the locked bootloader so you have to unlock first so you can customize root the phone. This year Huawei launched Huawei P20, Huawei Mate 10, Huawei Nova 2 and Honor V10, Honor 10, Honor series phone all with the locked bootloader. This device can't be rootable until you unlock the Bootloader Unlock Bootloader also Unlock Bootloader can't void warranty until you root.
Note:- The app only works with EMUI 5.0 Android 7.0 Version. beware from other paid service who claimed they can provide unlock code for Android 8.0 (BEWARE FROM FUNKYHUAWEI They are a big scammer)
Preparation:-
Take an app, contacts backup.
Note the device imei *#06# to get the Product Id # * # 1357946 # * # * .
Register In Huawei Emui Page To Get The Unlock Code – > Link.
Enable Developer options.
Go To Settings -> About Phone -> Tap On "Build Number" 7 Times To Enable Developer Options.
Go To Settings -> About Phone -> Tap On "Build Number" 7 Times To Enable Developer Options.
Go To Your Settings -> Developer Options -> Tick The"Oem Unlock" Check box .
Install Huawei ADB Fastboot Driver From Here ->Link
Download the Unlock Bootloader Tool Read Guide.
Download Huawei Unlock Bootloader Tool

Official-Unlock-Bootloader-Huawei.zip
Guide To Unlock Huawei Bootloader:-
1. First Note Down Your Device IMEI and Product Id Getting #06# for IMEI # * # 1357946 # * # * To Get Product Id.
2. Go to The Emui Unlock Page Link 1 /Link 2
(Now there is no official method to get Bootloader to unlock code of Huawei device but you can request Huawei support for unlock code with IMEI no Product Id and SN no to
support center
or email them at
[email protected]
&
[email protected])
3. Login with Huawei id.
4. Once more time go to the unlock bootloader page.
5. Accept the unlocking agreement.
6. Enter device information.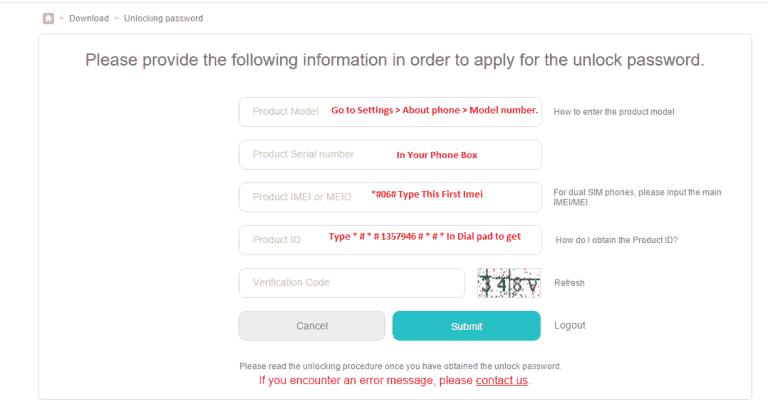 7. If get any error click contact us and send an email with your phone details they will send unlock code 1 2 days.
8. Save The Unlock Code in Notepad.
9. Now Download and unzip "Huawei Unlock Booloader.zip".
10. Run "Unlock-Bootloader.bat" Select Language Hit Enter 2 Time.
11. Turn Off Your Phone
12. Turn On It FASTBOOT Mode by (Volume Down + Power ).
13. Connect Your Phone To Pc.
14. Paste The Code In Code In Cmd Window Hit Enter.
Share This Post With Your Friends And Comment Here if You Facing Any Problem While Doing This 🙂
That's It Phone Data Will Full Erased After Do This And Your Phone Unlocked Ready For Rooting Twrp.
Like Huawei Dev – https://www.facebook.com/HuaweiDev