Download Latest ZenUI 4.0 Stock Apps And Launcher APK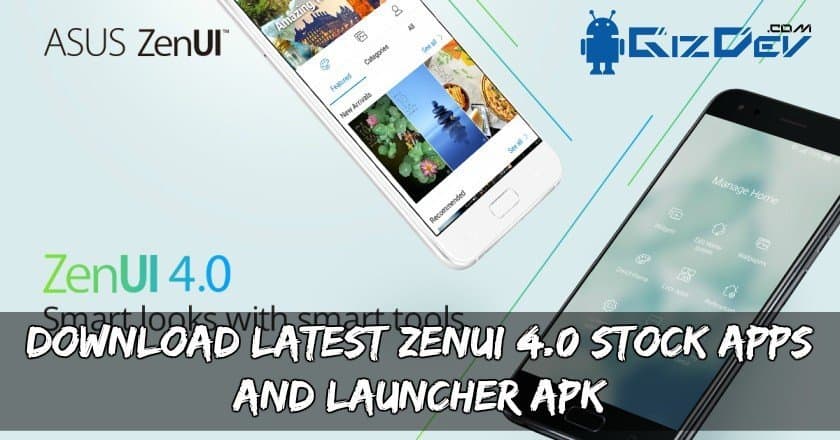 Download Latest ZenUI 4.0 Stock Apps And Launcher APK
Recently Asus introduced its newer version of ZenUI. ZenUI is the official UI for the Asus Android devices. ZenUI is most popular and has many of the customizations. As soon as the ZenUI 4.0 is out its stock apps and launcher APK is out now. If you are a fan of Asus ZenUI then follow the post. You will find all of the stock apps and launcher APK from ZenUI 4.0. These are the standalone APKs you can download Latest ZenUI 4.0 Stock Apps And Launcher APK and can install as per your need. Before heading towards the downloads section let's grab some information about ZenUI 4.0.
About ZenUI 4.0:
The ZenUI 4.0 launcher is rolled out with the launch. Asus launched Zenfone 4 2017 and ZenUI-4.0 is also unveiled. It has more features included. Some of the features include performance stabilizations also. It is not heavy like MIUI Asus told it is light and smarter UI available now.
Features Of ZenUI 4.0:
Lighter and smarter UI
New revamped fresh design
Smart photos sorting is now available
Stunning pre loaded wallpapers and themes
100+ themes are available
Asus Safeguard feature
Game genie boost your games
Two accounts on one mobile
Gizdev Recommendations:
Heading towards the post it contains almost all of the ZenUI 4.0 Stock Apps. ZenUI-4.0 launcher is also included in this pack. The pack includes all stock apps and launcher APK files. You can install any one of them or all as per your choice. Just download them from the download section below.
Apps are included in the pack:
Desk clock
Asus Gallery
Asus CallUI
Sound Recorder
Asus Theme
File Manager
Mobile Manager
Selfie Master
Weather Time
ZenUI Launcher
Asus ZenUI 4.0
Asus Calculator
Contacts
⇓⇓ Download ZenUI 4.0 Stock Apps ⇓⇓
Installation:
Download the APK File Which You downloaded the file and copy it your external SD card or internal storage.
If you are installing the APK for the first time then enable unknown sources from security settings.
Install the APK File Which You downloaded and open it.
Enjoy the customization.
Done, If you like the post Don't forget to share it. If you have any problems then you can message us on our official Facebook page GIZDEV. Also, comment your query in the comment box below.