Install ZTE Theme Store For ZTE AXON 7 (NON-Chinese Models)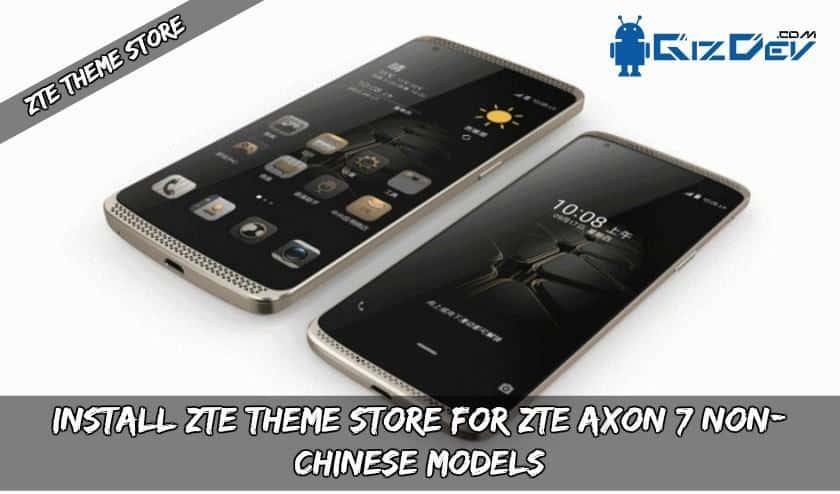 Install ZTE Theme Store For ZTE AXON 7 (NON-Chinese Models)

Guide To Install ZTE Theme Store For ZTE AXON 7 (NON-Chinese Models). The ZTE Axon 7 Chinese model has an inbuilt theme store. This theme store is not available for other country devices like ZTE Axon 7 A2017U and A2017G.
So here is the Guide To Install ZTE Theme Store For ZTE AXON 7 (NON-Chinese Models). Still, the ZTE themes don't customize well like other phones but something is adding up So its better. Below are the Zip files that you have to flash to get the ZTE Theme Store on Non-Chinese Axon 7 models. You have to register on ZTE website for a ZTE account. More details are below.
Features Of ZTE Theme Store:
Icons Customization
Wallpapers Changes
Basic color schemes for settings and for some ZTE apps
Changes the appearance of lock screen
Register For Account on ZTE:
First of all, go this official ZTE website to register an account here. The language is in Chinese so translate it using chrome unless you know Chinese.
You will have to do email registration as mobile number registration will not work.
A confirmation email will be sent to your registered email address verify it.
Now you can use this account to log in ZTE Theme Store.
A Small Issue:
The ZTE's dynamic lock screen doesn't allow you swipe to unlock screen feature when you have notifications which are visible. All you have to do is TAP THE BELL ICON to hide your notifications. Then you can use swipe to unlock feature. But you can use a fingerprint to bypass this issue.
Screenshots:
Recommended For You:
⇓⇓ Download ZTE Theme Store Flashable Zip ⇓⇓
To Install ZTE Theme Store Zip:
Download the ZTE Theme Store Zip file, Copy it to external SD card.
Boot to recovery, by pressing VOL UP+Power buttons.TWRP Recovery guide HERE
Click on install, navigate to the Zip file.
Swipe to install the Zip.
Reboot your phone.
DONE!! If you have any problem, comment, if you like the posts don't forget to share.