Download Huawei Honor 7x Stock Themes For EMUI 5.0 and EMUI 4.0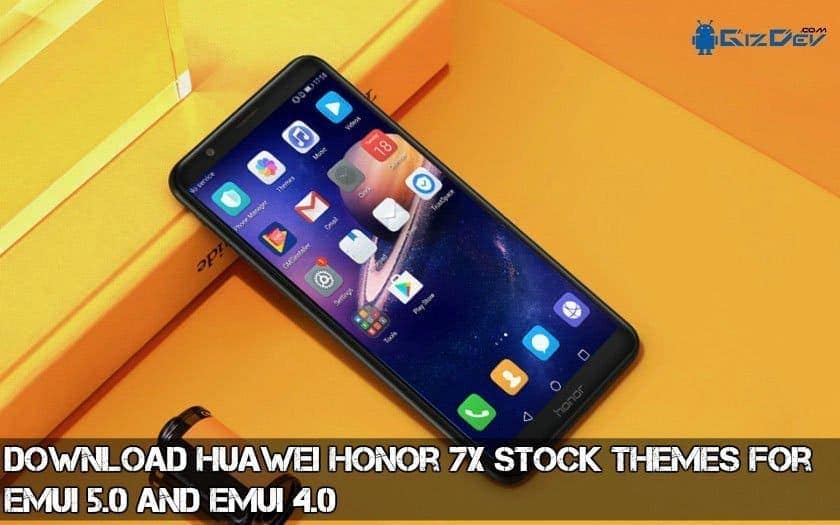 Download Huawei Honor 7x Stock Themes For EMUI 5.0 and EMUI 4.0
Download all new Huawei Honor 7x Stock Themes EMUI 5.1 Themes for Huawei, Honor EMUI 4.0 and EMUI 5.0 Phones. This EMUI 5.1 Theme extracted from Huawei Honor 7x. The all-new EMUI 5.1 themes can be applied to Huawei and Honor EMUI 4.0, EMUI 5.0 devices. We have posted Honor 7x Stock Wallpapers now we will share Honor 7x Stock Themes.
The Huawei Honor 7x first launched in China 2017, October and November India. The phones came with 1080 x 2160 pixels resolution and with dual camera setup 16+2 megapixel back 8 megapixel front for a selfie. Honor 7x came with a 5.93-inch screen. Honor 7x powered by octa-core HiSilicon Kirin 659 processor 4GB of ram 64-128GB internal storage. The phone running on EMUI 5.1 Android 7.0, 3340mAh non-removable battery.
Huawei user wants new themes for their device so here we publish new themes. Here new themes for Huawei, Honor device you can use it on Honor 8, Huawei P9, Huawei Mate and many EMUI 4.0, EMUI 4.1, EMUI 5.0 devices. We extracted the Honor 7x Stock Themes for you can use it on you Huawei, honor devices.
More Themes & Walls:-
⇓⇓Download Huawei Honor 7x Stock Themes⇓⇓
Here Huawei Honor 7x Stock Theme you can apply what you like on Your EMUI 5.0, EMUI 5.1 Devices.
You Might Also Like:-
How To Apply:-
Download Theme.Hwt File.
Copy The Theme.Hwt Files To Sd Card In "HWtheme" Folder.
Then Open Theme App On Your Phone From Home Screen.
Now Go To Offline and Browse The Theme what you want then click Apply.
⇒ For More Emui Themes, Browse Our ⇒
Themes_Section
Like Huawei Dev For Huawei News Updates https://www.facebook.com/HuaweiDev