Download Latest SuperSu zip V2.82 and How to Install SuperSu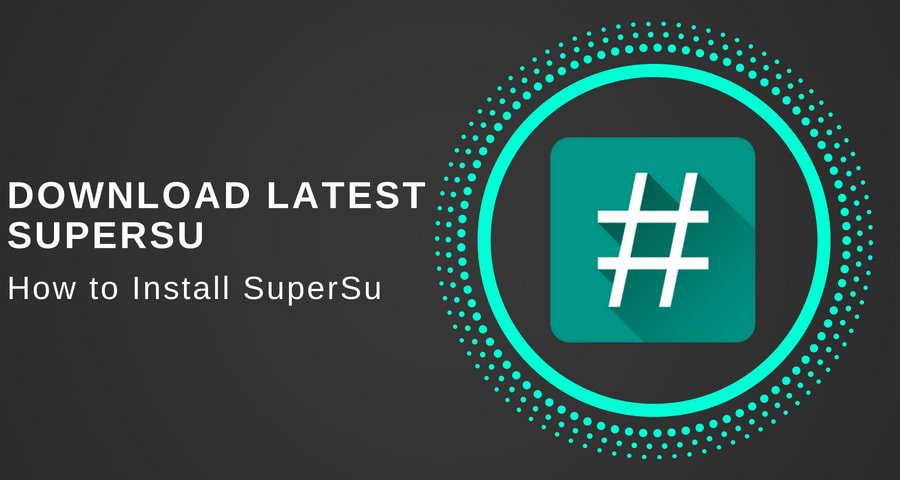 SuperSu is the first rooting app created by Chainfire, from Android 2.3 Samsung galaxy root to Android 8.0 rooting can be done by Chainfire SuperSu. If you are an Android Geek, you must be modding your Android phone after bought new Android device. SuperSu will help you to grant root access to your Android device. Here is the list of Latest SuperSu zip supersu 2.78 zip and Old versions of SuperSu app and How To Install SuperSu with custom recovery guide.
What is SuperSu?
SuperSU is a root manager app developed by Chainfire, which manage root permissions on your device once your device is rooted. SuperSU works on almost all old and new Android devices, and you can easily manage root permission using this app. You can also hide root access with suhide-lite app by Chainfire.
Features of SuperSu
Superuser access prompt
logging
Superuser access notifications
Per-app notification configuration
Temporary unroot
Deep process detection
Works in recovery
Wake on prompt
Convert to /system app
Complete unroot
The Pro version additionally offers:
OTA survival mode (no guarantees)
Per-app user override
Grant/deny root to an app for a set amount of time
PIN protection
Adjust auto-deny countdown
Hide root (With suhide-lite)
SuperSU Pro Features
OTA survival mode (no guarantees)
Full color-coded command content logging (input/output/error)
Per-app logging configuration
Per-app user override
PIN protection
SuperSu Changelogs
SuperSu 2.82 Changelogs

- su: Fix su.d scripts running in the wrong mount context (introduced by ODP sdcardfs fix)
- CCMT: Remove Feedback screen and associated permissions
SuperSU v2.82 SR5 Changelogs

- suinit: Fix (flashed) TWRP 3.1.1 compatibility on Pixel (XL)
- FBE: allow FBE devices to boot unencrypted (unless KEEPFORCEENCRYPT is set)
Download Latest SuperSu zip
Download SuperSu Apk
supersu pro
---
How to Install SuperSu
You can install Latest SuperSu simply by installing the apk for the old device. You can install SuperSu Zip with two way first is with twrp recovery (no root required) and second with Flashify App (Root Required).
Prerequisite:-
First backup Phone Apps and Internal Storage Files.
Make sure your device is Bootloader unlocked.
Install Twrp Recovery On Your device to Flash SuperSu Zip.
Maintain 30-40% battery.
Delete some data if no spcae in internal storage.
How to Install SuperSu With Twrp Recovery
1. Download Latest "SuperSu Zip."
2. Copy SuperSu Zip File to internal storage or sd card (Don't Extract).
3. Now switch off your phone.
4. Turn your phone into Recovery Mode by Volume Navigation key + Power Button.
5. Go to Install ⇒ Navigate to SuperSu Zip File ⇒ Swipe to install.
6. Back and reboot your device.
Open SuperSu app to check root permission working or not. You can turn off root from SuperSu settings.
Do you want to install Magsik Here is the Full Guide:- Download latest Magisk Manager Stable and Beta Magisk Zip