Download latest Magisk Manager Stable and Beta Magisk Zip
Latest Magisk Manager Version 5.7.0 – Magisk Zip 16.0 – Magisk Beta 16.4
Looking for Latest and Old version of Magisk Build? In this page, we will be sharing the Latest and old Magisk Manager and Magisk Zip. Here is the Latest Magisk Manager Version 5.7.0 – Magisk Zip 16.0 and Magisk Beta 16.4. The latest Magisk Beta 16.4 support Android 9.0 P and improved Magisk Hide. The Latest Magisk Manager 5.7.0 Fixed crashes issue, Add app shortcuts for Android 7.1+. And the Magisk 16.0 now support Huawei device.
What is Magisk?
Magisk is the best alternative of Chainfire's SuperSU phh's SuperUser for rooting Android device's. Topjohnwu He is the best developer who developed magisk. If you have installed the SuperSU on your device, then you might have seen the issue that you can't run the banking Apps on your phone because of rooting. Magisk will hide the rooting on a specific app you want then you can run the restricted root apps. You can also install Magisk Modules it will mod your Android device same like xpose framework.
---
Also Check:- Guide To Install Magisk On EMUI 8.0 Android 8.0 Oreo Huawei And Honor Devices
---
Features Of Magisk:-
Magisk Mount
Magisk Manager
Resetprop
Multiple entry PointsFully open source
Fully open source
Standard stuff like DRM-verity checks and much more
MagiskSU
Systemless Root
Hide Root with Magisk Hide
Magisk Modules
Latest Magisk Manager Changelogs:-
v5.7.0
- Add app shortcuts for Android 7.1+
- Bump minimal module minMagisk requirement to 1500
- Adjustments for new sepolicies on v16.4+
- Fix crashes when refreshing the online repo
Latest Magisk Zip

Changelogs:-
v16.0
- [MagiskInit] Support non skip_initramfs devices with slot suffix (Huawei Treble)
- [MagiskPolicy] Add rules for Magisk Manager
- [Compiler] Workaround an NDK compiler bug that causes bootloops

Beta v16.4
- [Daemon] Directly check logcat command instead of detecting logd, 
  should fix logging and MagiskHide on several Samsung devices
- [Daemon] Fix startup Magisk Manager APK installation on Android P
- [MagiskPolicy] Switch from AOSP u:r:su:s0 to u:r:magisk:s0 to prevent conflicts
- [MagiskPolicy] Remove unnecessary sepolicy rules to reduce security penalty
- [Daemon] Massive re-design /sbin tmpfs overlay and daemon start up
- [MagiskInit] Remove magiskinit_daemon, the actual magisk daemon 
  (magiskd) shall handle everything itself
- [Daemon] Remove post-fs stage as it is very limited and also will not work on A/B devices; 
  replaced with simple mount in post-fs-data, which will run ASAP even before the daemon is started
- [General] Remove all 64-bit binaries as there is no point in using them; 
  all binaries are now 32-bit only.
  Some weirdly implemented root apps might break (e.g. Tasker, already reported to the developer), 
  but it is not my fault 
- [resetprop] Add Protobuf encode/decode to support manipulating persist properties on Android P
- [MagiskHide] Include app sub-services as hiding targets. 
  This might significantly increase the amount of apps that could be properly hidden


---
Download Magisk Manager Latest To Old
Download Stable Magisk Zip
Download Magisk Beta Zip
---
How to Install Magisk
You can install Latest Magisk Manager simply by installing the apk. You can install Magisk Zip with two way first is with twrp recovery (no root required) and second with Flashify App (Root Required).
Prerequisite:-
First backup Phone Apps and Internal Storage Files.
Make sure your device is Bootloader unlocked.
Install Twrp Recovery On Your device to Flash Magisk Zip.
Maintain 30-40% battery.
Delete some data if no spcae in internal storage.
How to Install Magisk With Twrp Recovery
1. Download Latest "Magisk Manager apk" and "Stable Magisk Zip" or Beta Magisk Zip if you want to use latest features.
2. Copy Magisk Manager apk and Magisk Zip to internal storage or sd card (Don't Extract).
3. Install Magisk Manager apk don't open and switch off your phone.
4. Turn your phone into Recovery Mode by Volume Navigation key + Power Button.
5. Go to Install ⇒ Navigate to Magisk Zip ⇒ Swipe to install.
6. Back and reboot your device.
Video Guide
Verify Installation:-
Open Magisk Manager and Check SafetyNet and root access.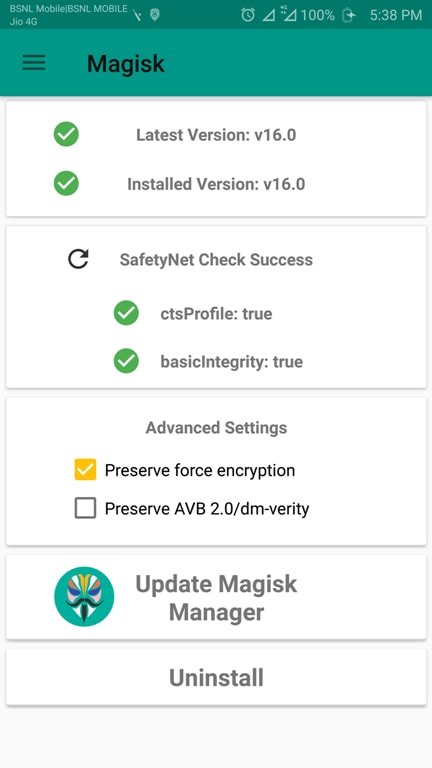 You can hide root on a specific app from Magisk Hide option.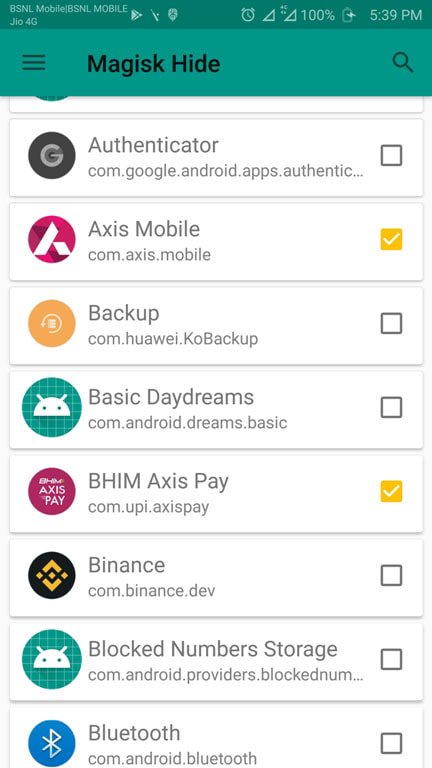 Now install some Magsik Modules from Modules Menu :).
Recommendations for You:-
Top 10 Magisk Modules For Android 7.0, Xposed Framework Alternative
How To Install Xposed Framework On Android Nougat 7.0 And 7.1
Guide to Play Pokemon Go On Rooted Device With Magisk Manager