IMEI International Mobile Equipment Identity all phones need to register the device with Service provider to active data, SMS, call service. Without IMEI can't possibly register your device to Service Provider if on your device no IMEI or invalid IMEI then no signal will come. Sometimes users lost their phone IMEI no by Reset the device, after Update the device, by installing custom ROMs and other customization. Mtk device easy way can change the IMEI by rooting or others tool available in The Internet but Qualcomm Snapdragon device very hard to repair change IMEI here we found a tool to change Repair IMEI of Snapdragon Device Xiaomi, Zte and others.
Repair IMEI of Snapdragon Device Xiaomi, Zte, Huawei, Micromax, Yu, and others Qualcomm Snapdragon Chipset Phones with Write DualIMEI Tool.
Some Supported Devices and Chipsets:-
Xiaomi Qualcomm Snapdragon device, Zte – Nubia Qualcomm Snapdragon device, Micromax Qualcomm Snapdragon device, Coolpad Qualcomm Snapdragon device, One Plus Qualcomm Snapdragon device, Oppo Qualcomm Snapdragon device, Vivo Qualcomm Snapdragon device, Lyf  Qualcomm Snapdragon device, and others Snapdragon Chipset Like Snapdragon 210, Snapdragon 615, Snapdragon 650
This Tool Tested in Xiaomi Redmi Note 3, Xiaomi Redmi 2, Zte V5, Zte Blade, Zte S6, Micromax Snapdragon Phones, and Lyf Handset.
Preparation:- 
Enable USB Debugging.
Some Device Need unlocked bootloader Here you can Search your phone bootloader unlock Guide.
Need Rooted Device You Can Search Root Guide From Here.
Install ADB Driver From Here.
Install Driver Identifier on your PC to Install Qualcomm Driver  Link.
Download Required tools.
Read Instructions.
Download Snapdragon IMEI Repair tool
Guide To Repair IMEI Of Snapdragon Devices:-
Step 1 -> Read Preparation Root the device and unlocked bootloader, Install ADB driver and Driver Identifier.
2 -> Note Down The IMEI number in Notepad.
3 -> Download "adb-fastboot-tool-2016.zip" and "WriteDualIMEI_W_G_eMMC.rar" and unzip it.
4 -> Connect your phone to PC.
5 -> Go to adb-fastboot-tool-2016 folder and run command prompt by Shift + Mouse Right – > Open Cmd Here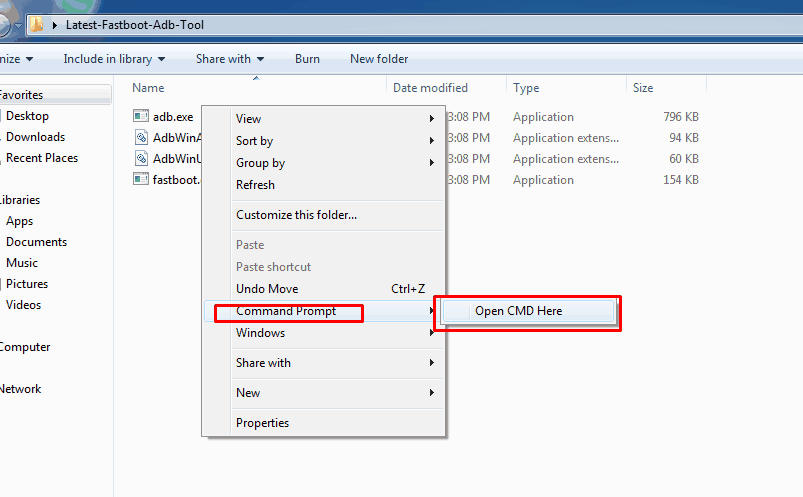 6 -> Now Type This Commands
adb shell
su
Give Root Permission On Your Device.
setprop sys.usb.config diag,adb
This Comand Will Open DIAG COM Port.
7 – >Now Open Driver Identifier and Scan Uninstalled Driver Then Download and Install Qualcomm COM Port Driver Manually  Via Device Manager.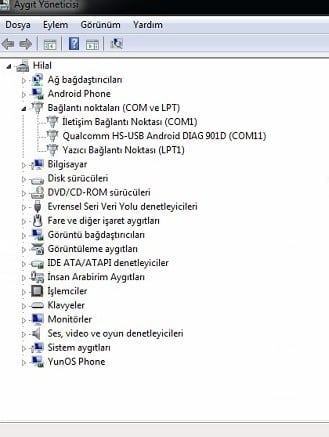 8 -> Go To WriteDualIMEI_W_G_eMMC and Run WriteDualIMEI(W+G_eMMC).exe .
9 -> Select Com Port and paste the IMEI from Notepad Then Click Start.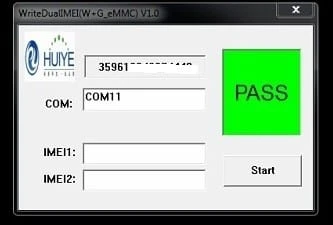 10 -> Reboot and check IMEI By *#06#.
Change Repair IMEI of Redmi Note
Change Repair IMEI of Redmi Prime 2
Repair IMEI of Mi4 I
Change Repair IMEI of Snapdragon
Like, Share if you are facing problem during this guide comment here 🙂