How To Install TWRP Recovery And Root Asus Zenfone 3 (Nougat)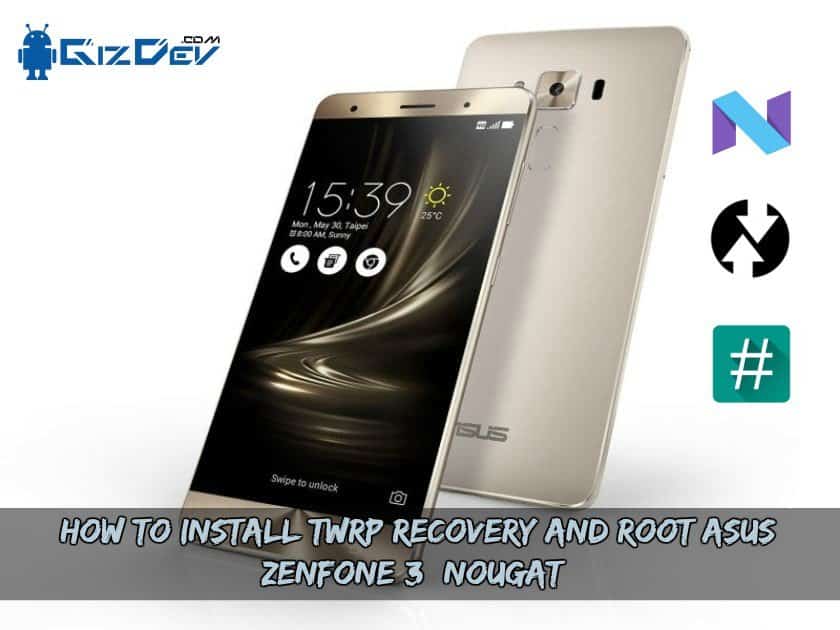 How To Install TWRP Recovery And Root Asus Zenfone 3 (Nougat)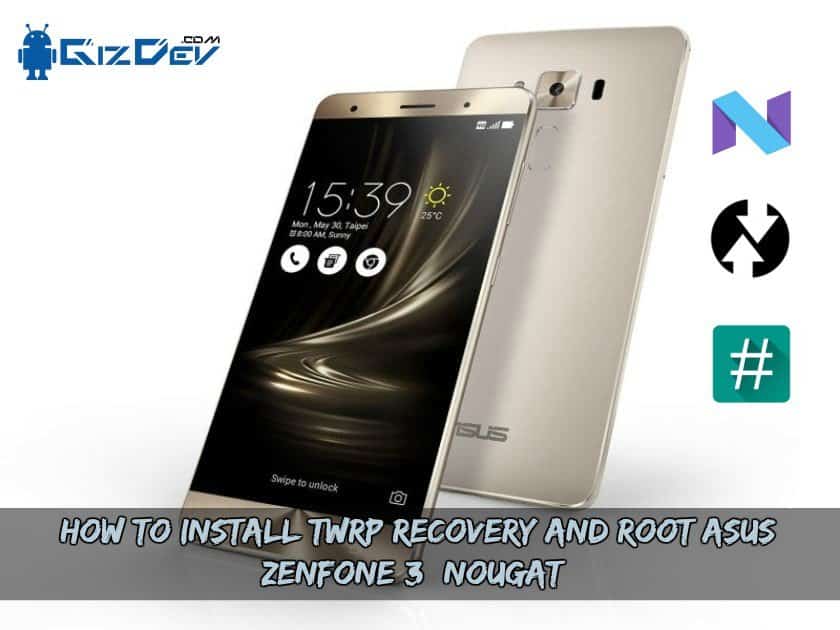 How To Install TWRP Recovery And Root Asus Zenfone 3 (Nougat). Here are the methods to install TWRP and Root Asus Zenfone 3. Earlier we provided 3 methods to unlock the bootloader of the Asus Zenfone 3. So after unlocking the bootloader, you should do the Root and TWRP installation to do the further customization. TWRP installation allows you to install hell lot of custom ROMs with ease just by flashing ZIPs. So without any further information just let's head towards our topic.
Benefits of TWRP And Rooting:
By rooting you can easily delete bloatware that is built in in the smartphones. Free up some space by deleting some unnecessary bloatware.
Get some real backups by using apps like Titanium backup etc. You can also modify some system settings like build.prop files. Rooting has much more advantages, you will get to know.
TWRP enables us for easy rooting and unrooting device. Just by flashing SuperSu we can root the smartphone.
The most important and loved feature that CUSTOM ROMs. This is the very important feature or we can say it as a big advantage of TWRP recovery.
You can turn your phone to its full speed by overclocking and also you can do some underclocking.
Xposed features are also an advantage of TWRP. Let's you customize your phone's stock ROM easy and simple. There are much more features but let's go to our topic.
Preparation:-
Charge your device, minimum 50%.
Backup your important data, in case remove all data.
Enable developer options –
Go to settings ⇒ About phone ⇒ Tap on "build number" 7 times to enable developer options.
Go to your settings ⇒ Developer options ⇒ tick the " usb debugging " checkbox.
Go to your settings ⇒ Developer options ⇒ tick the" OEM Unlock " checkbox
Download "Kit_Root_Zenfone_3.Zip", everything is included in the ZIP.
Read Guide.
HOT Posts:
⇓⇓ Downloads ⇓⇓
TO INSTALL THE RECOVERY YOU NEED TO UNLOCK THE BOOTLOADER< UNLOCK THE BOOTLOADER FROM THIS GUIDE!!
Guide To Install TWRP On Asus Zenfone 3:
First, read Preparation, Download required files and Unlock bootloader of your device.
Extract Kit_Root_Zenfone_3.Zip
Open Command Prompt (CMD) windows in Kit_Root_Zenfone folder by Shift + Mouse Right click.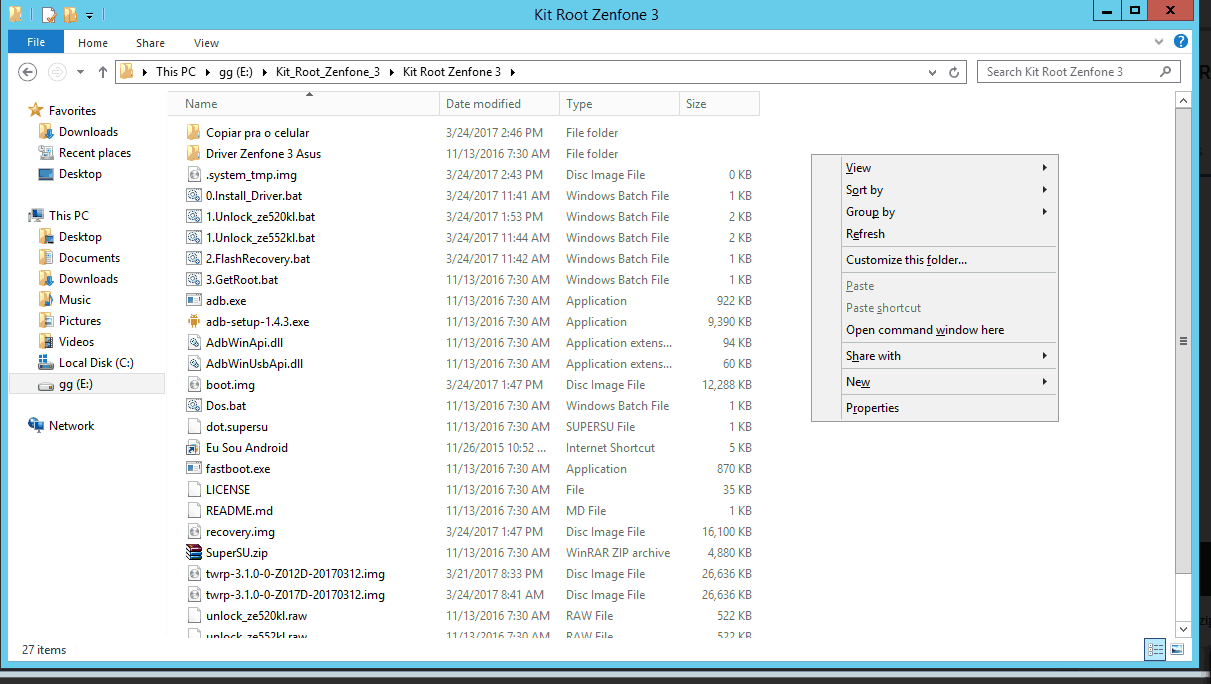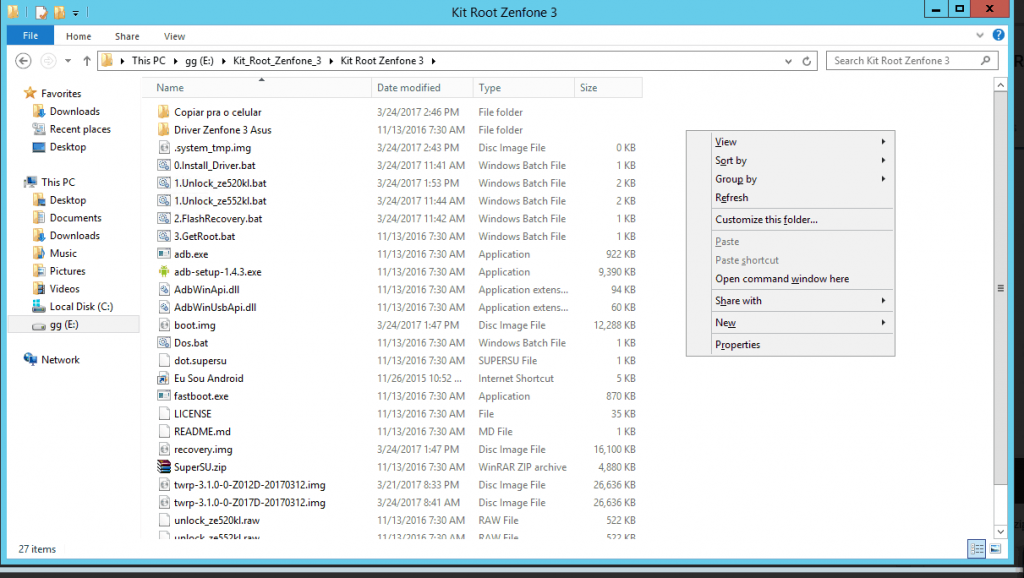 Connect your phone to PC.
Now paste this command on command window and hit enter to reboot your phone into bootloader (FASTBOOT) mode.
NOTE: MUST READ
For ZE 55 2KL version you will use Z012D
fastboot flash recovery twrp-3.1.0-0-Z012D-20170312.img
For ZE 52 0KL version you will use Z017D
fastboot flash recovery twrp-3.1.0-0-Z017D-20170312.img,
Now Type this command in CMD,
adb reboot bootloader
Now it's time flash the recovery, to flash it hit the following command flash proper recovery as stated in above note according to your model.
fastboot flash recovery (filename.img)
For reboot your device type below command and hit enter.
fastboot reboot
TWRP installing successfully done, Now go to the root step.
Guide To Root Asus Zenfone 3:-
Firstly, Copy the all 4 files from the ZIP you downloaded before, these files are stored the ZIP in folder ROOT FILES. These files are "no-verity-opt-encrypt-5.1.Zip", "Rooted.Zip", "SR3-SuperSU-v2.79-SR3-20170114223742" and "UPDATE-Busybox.Installer.v1.24.2-ALL-signed" copy these files to your external memory card or internal storage.
Boot your phone to recovery. Then go to Install option.
Navigate to the "no-verity-opt-encrypt-5.1.Zip" and swipe to install it. After installation select reboot option to restart your phone. (THIS IS VERY IMPORTANT STEP OTHERWISE YOUR PHONE WILL BE STUCK IN BOOOTLOOP).
Again boot into recovery and select all the remaining ZIPs, "Rooted.Zip" then click add more ZIPs and select "SR3-SuperSU-v2.79-SR3-20170114223742" and "UPDATE-Busybox.Installer.v1.24.2-ALL-signed" swipe to install all. Restart your phone after successful installation.
Also Read:-
Done now your phone is Rooted and TWRP Installed. Now flash cool ROMs and do a hell lot of customizations. If you like this post Don't forget to share it!! Also if you have any problem comment in the comment box below.