How To Remap The Bixby Button On Samsung Devices Without Root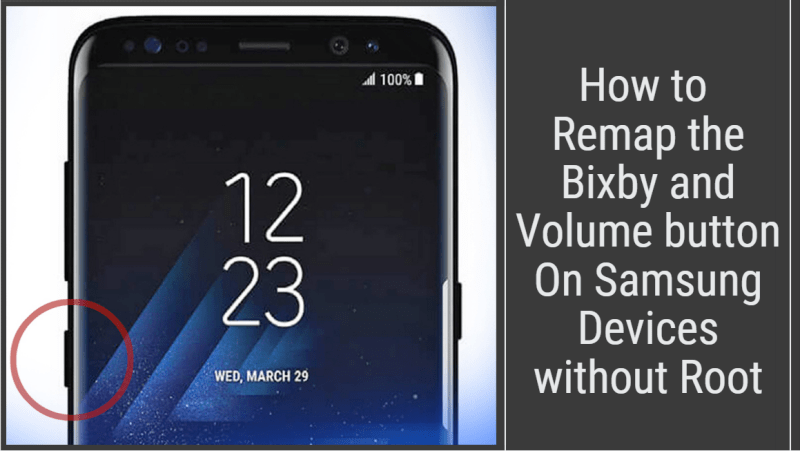 All Samsung Bixby users have been able to remap the Bixby button on Samsung without Root. Also Here you can see how to remap the volume button for any Samsung users. For a long time in many forums, Android users want some special shortcuts features for there smartphone. You already find many rooted methods in forums to remap volume kay as extra features. Here we share without root method that remaps the volume and Bixby Button On Samsung Devices.
There are a ton of reasons you might want to remap the buttons on your Samsung device. You can remap the Bixby button to any action or app you like! Use the Bixby button to mute your phone, take a screenshot, turn on a flashlight or launch any app. Also If you want, you can disable the Bixby button.
Remap The Bixby Button On Samsung Devices
Optionally you can also remap the volume buttons to playback controls so you don't have to unlock your device every time to Skip, next and replay tracks with the volume buttons. Here we share a simple guide to add action to Bixby button with a simple app. This app consumption Zero battery, so it is good for heavy smartphone users. Also, you can't see any performance issue after using this application, what's waiting then let's go to Remap the Bixby Button on Samsung Devices without Root.
Features:
No root needed.
Double and Long press support.
Remap the Bixby button to any action.
Remap the Volume buttons to any action.
Skip tracks with the volume buttons.
Different actions when the phone is locked or unlocked.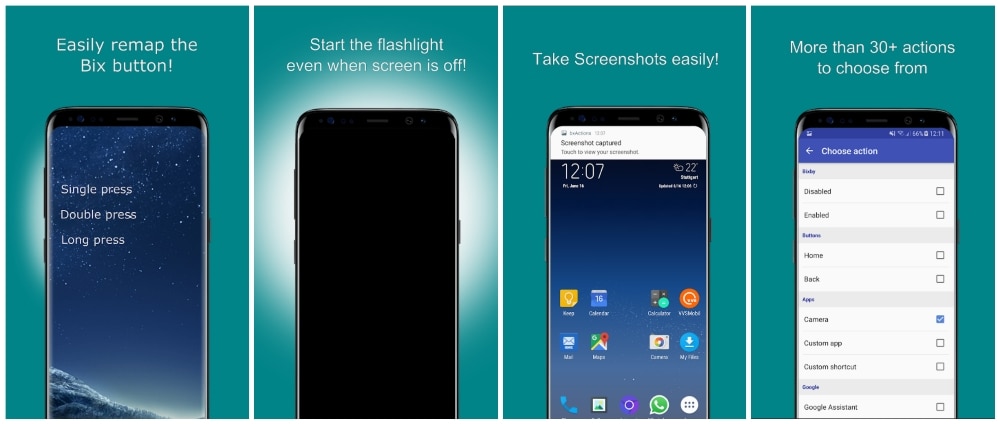 Actions:
Switch mute – sound profiles
Take a screenshot
Google Assistant
Fullscreen Immersive mode
Launch camera or any other app
Toggle flashlight
Switch to the last app
Disable Bixby button
30+ actions in total
Download BxActions App For Add Action On Samsung
Guide To Add action to Bixby and Volume button
Download bxActions apk from Playstore or 3rd party website.
After installing the bxActions app now open the application.
Now click on "Bixby button" option to select the action for the button.
If you want to add action to volume button then click on "volume button" and select the action for the vol +- button.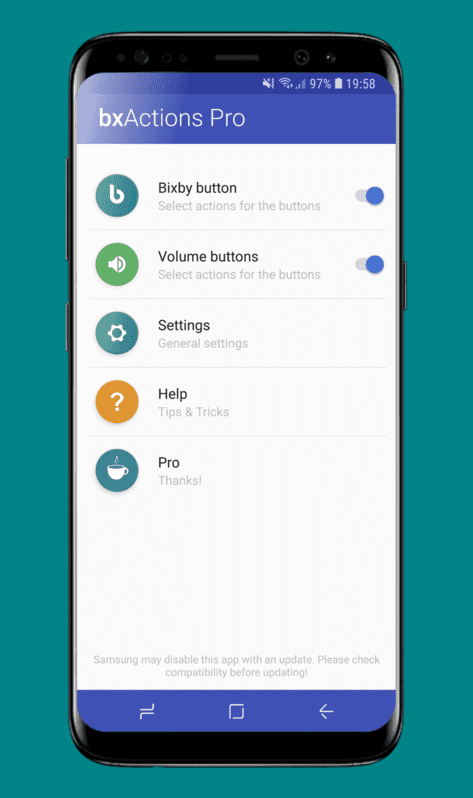 That's it now you can enjoy remapping button on Samsung device.
If you like the post share it with your friends, Follow our Social page to know about our latest post.