Guide To Enable HDR+ Mode In Lenovo K6 Power/ Karate/ K6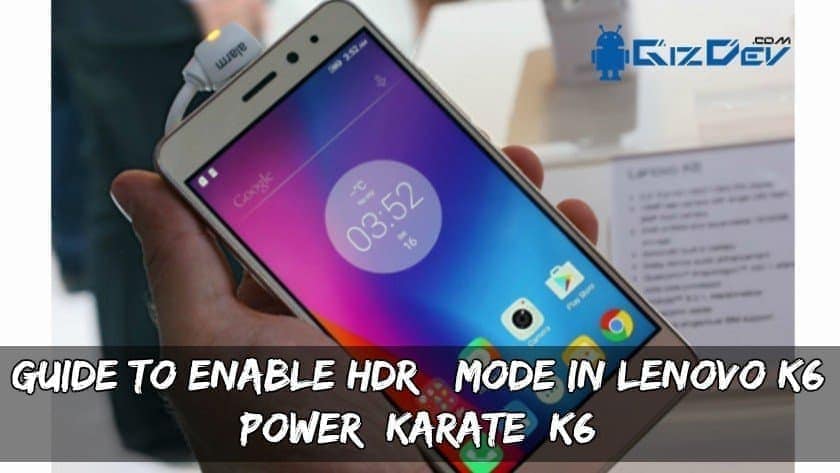 Guide To Enable HDR+ Mode In Lenovo K6 Power/ Karate/ K6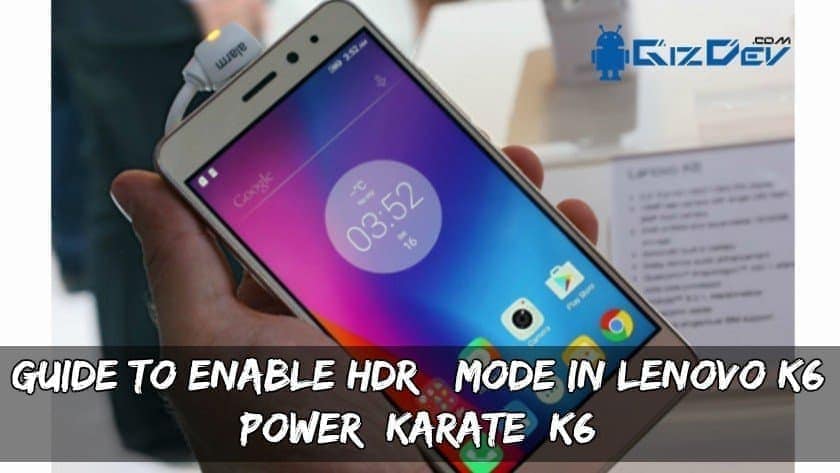 Want to capture the HDR+ photos in your Lenovo K6 Power/ Karate / K6? Then follow this post. Here is the guide to enable HDR+ Mode in Lenovo K6 Power/ Karate/ K6. It is the easy guide you just need to follow the process. It requires your phone to be rooted. So if you don't have the root you can root the first then use this method. Here is the way to root and install TWRP recovery for Lenovo K6 Power/ Karate, visit HERE. So we will head towards our postGuide To Enable HDR+ Mode In Lenovo K6 Power/ Karate/ K6.
GIZDEV Recommendations:
This camera mod will enable the HDR+ capturing option in your Lenovo K6 Power smartphone. The pictures will be more detailed view and will be good looking. It is supported on Google Camera app which is available freely on Play Store. So if you are a Lenovo K6 user then you must try this Camera MOD.
Requirements/:
Rooted Lenovo K6 Power/ Karate/ K6.
Custom ROM must be installed.
X-Plore File manager (Download from play store)
Google Camera (Download from below link)
⇓⇓ Downloads Section ⇓⇓
Lenovo_K6Power_HDRPlus_Modified.apk
Recommended For You:
Guide To Enable HDR+ Mode:
Download the X-Plore file manager and install it.
Give the root permissions and Go to system/build.prop. Open it as a text file.
Now edit the following line, persist.camera.HAL3.enabled=0 like following.
persist.camera.HAL3.enabled=1
Save the file and then reboot your phone for changes to take effect.
Now download the Google Camera from the link provided in the downloads section.
The HDR+ will now be enabled on your Google Camera.
Done, Now enjoy capturing your photos with HDR+ mode. If you like the post don't forget to share it!! Also if you have any problems you can message on our official Facebook Page.