After long research, today we found a trick to Lock LTE Bands in LG Android Phones. This method work without any root access. Many users facing 4G network issues in their area because of heavy usage in the local tower or user may be too far from the mobile tower. 4G LTE service provider provides many LTE bands, but the Android device auto select the LTE band us network quality and sometimes Android device select the wrong band and user faced the network issue. In this post, we will guide you How To Lock LTE Bands in LG Android Phones with the help of Service Code.
Lock 4G Only and Lock 4G LTE Bands in LG Phones
Today we will share a guide, with that you can Lock 4G Only on LG device and locks 3G, 4G LTE bands LG device. After that, you will receive a qulity connection, also good network strength and good data speed than before. LTE networks only can be used for internet data only, whereas function calls and SMS is not possible through a network of LTE but if your 4G service provider support VOLTE then it possible.
Related:
Why LTE band and 4G only locking?
LTE only mode requires when you are going in areas with weak LTE signals. If you already change or lock LTE Only option then you will get fast internet connection via LTE networks.
Locking 4G LTE bands help provide good network strength no network drop, call drop and good ping on the internet. Some bands like 2300, 1800, 850 which used my most network provider, 2300 band good for Download speed, 850 bands good for low ping and provide better network strength than 2300.
Here we will share service code methods for LG device to lock LTE bands and 4G only no root required. To do this, follow these steps to learn how to Lock 4G Only and Lock LTE bands on LG Android Phones without Root.
Supported devices ⇒
LG G5, G6, G7 Thinq, LG G8 Thinq, LG V40 Thinq, v50 Thinq, and all new LG Android devices.
Locking 4G only and LTE Bands on LG devices.
To enter your LG device into Service Menu, you have to know the model number, So first retrieve device model no from Setting ⇒ About then dial the service code.
Find service code as your device from our service codes section.
Enter *#546368#*405# in your device
Change the model code with your device code, change the last 3 digits 405 to your device last 3 digits no.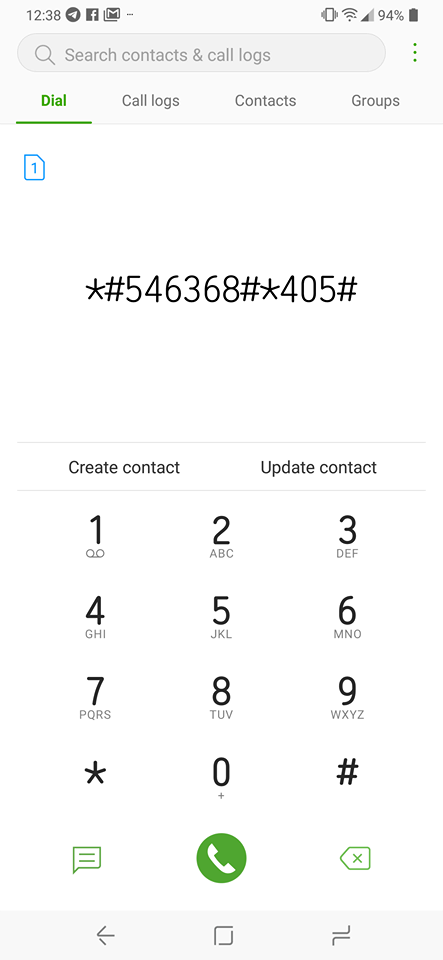 And the service menu is opened you can see all the service menu in the screenshots.
Go to Field Test option.
You can lock LTE 4G mode only from Network mode option.
To lock LTE, WCDMA band go to modem setting ⇒ band selection ⇒ LTE or WCDMA Select any support band as your provider, Then save or back from the service menu.
Don't reboot the device if you reboot the device do the setting once more time, because if you reboot your phone the band selection will auto-reset after reboot.
Service Code for LG devices ⇒